Subaru is expected to release a more capable, adventure-ready Subaru Outback Wilderness Edition. Is it the softroad Overland platform we've all been pining for?
I've had a few email exchanges over the years with marketing staff at Subaru of America primarily in an effort to entice the company to partner with 4XPEDITION in a joint Overland equipped vehicle project. I prepared a stunning and detailed proposal that was presented to their team last spring. The proposal was designed to open conversation about an Overland team supported by Subaru and led by yours truly much like a Subaru supported rally team. The conversations to date haven't materialized into anything substantive.
I've developed a good rapport with a wide range of aftermarket manufacturers who've brought to market equipment designed for Subaru models including the Outback, Forester, and Crosstrek. Companies like LP Aventure out of Quebec, Canada and Prinsu Design Studio based in Idaho have embraced the Outback for adventure vehicle modification. I have a good working relationship with iKamper rooftop tents and Luno Life who both make sleeping systems that work well with the Outback. I would have thought my efforts to engage with Subaru of America would have gone much further considering the exposure I have garnered their brand in the emerging Overland market and with the strong relationships I have developed with aftermarket parts providers. Add to that my channel viewership and demographic and my strong, 30-year career in marketing and brand development and a partnership seems like a slam dunk.
What's been apparent to me throughout my efforts to engage with Subaru is their seeming reluctance overall to embrace the sport of overlanding. In fact, Subaru has gone so far in the last year as to clearly state in their owner's manual their position about excessive rooftop loads (which seems to me to target rooftop tent users). This has sparked a great deal of contact form submissions on the 4XPEDITION.com website from concerned potential buyers looking for my opinion on roof loads. Most of these individuals were considering an Outback, Crosstrek, or Forester as a soft road car camping platform to include a rooftop tent. My guess is Subaru USA has taken a very cautious position for no other reason than to avoid liability.
Having said all of this, I was surprised and marginally delighted to see a recent spy photo shedding some light on the upcoming Wilderness edition of the Subaru Outback. The image suggests Subaru is preparing to unveil a tougher, meaner, and more rugged Outback to their line up for what I–and many of you–like using our Subarus for: true adventure.  The prototype looks to have higher clearance due to (likely) tougher and taller suspension, skid plate(s), a steep entry angle front bumper, front fog lights positioned closer to center, more robust wheels and tires, more aggressive fender flairs, and a new sporty and rugged front grill.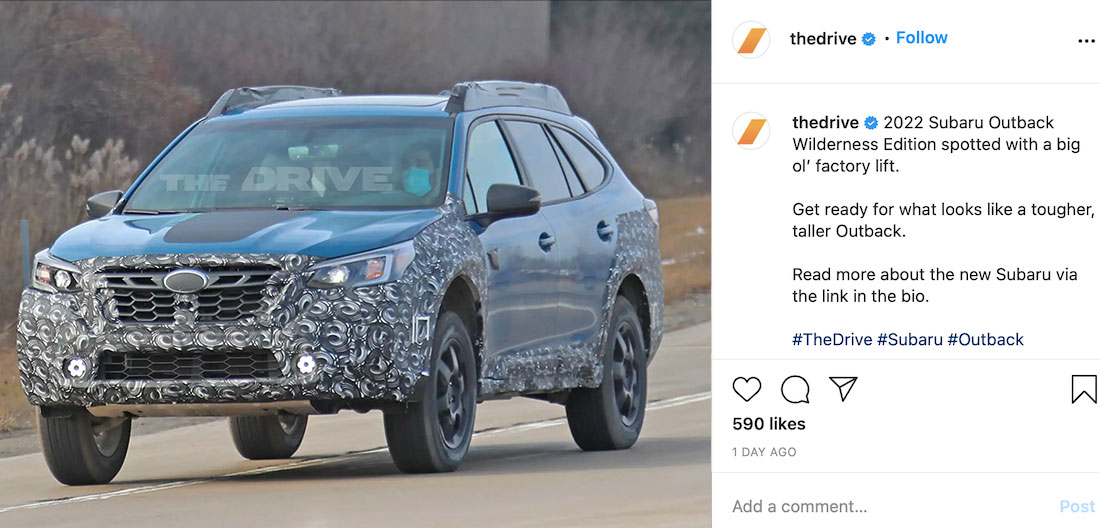 Screenshot showing spy photos on The Drive's Instagram account.

The question is why?
Why would they need anything more than they already have in the lineup? The current Outback, Crosstrek, and Forester line up are already equipped well enough for soft road outdoor adventurists who like car camping, kayaking, biking, hiking, backpacking and other outdoor activities. And, with aftermarket options to accessorize these vehicles readily available, who needs a factory trim that seems to nudge in that direction? Isn't the Onyx XT model enough?
Like most automakers, Subaru is likely taking cues from market trends. I am certain they follow influencers and enthusiasts more closely than many of us realize or they would ever admit. The company offers a fairly significant Ambassador program and their owner's magazine occasionally showcases more extreme adventure than just family car camping with the Outback. Yet, when I suggested they feature my Overland equipped Outback as an exposé in their magazine in a similar way that Subaru of Russia has done, I heard nothing but crickets.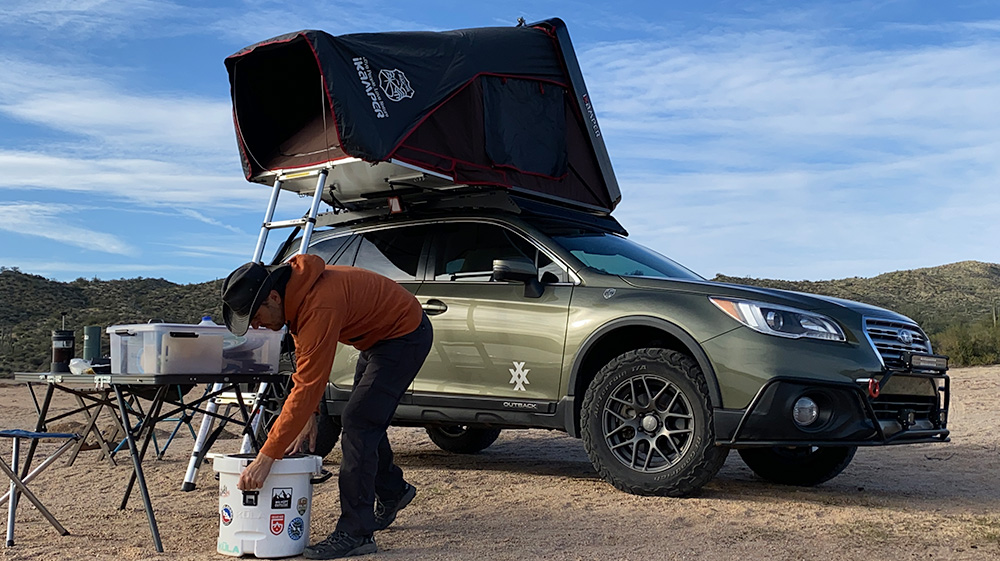 The 4X Subaru Outback. A capable overlander.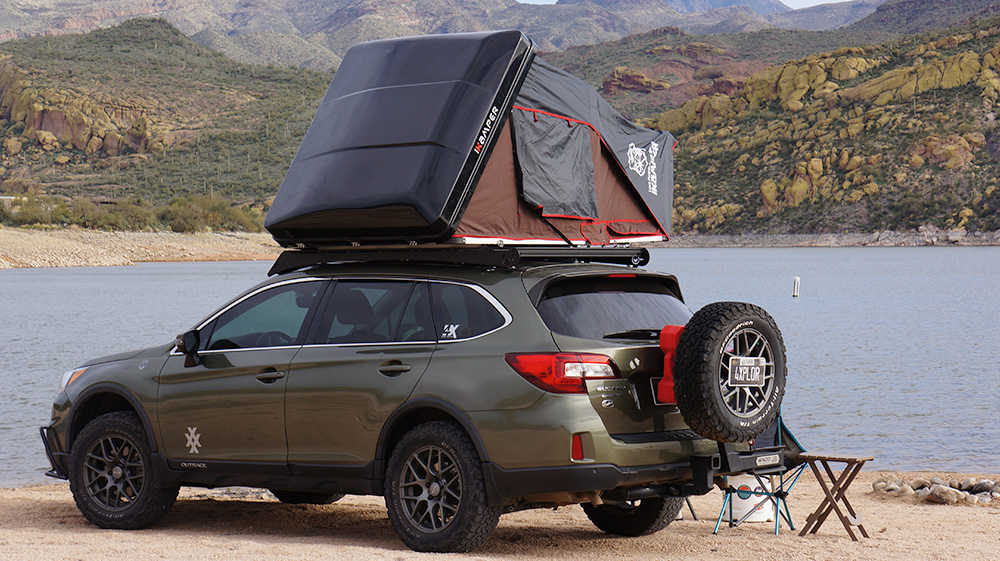 Fully equipped for a wide range of vehicle adventures.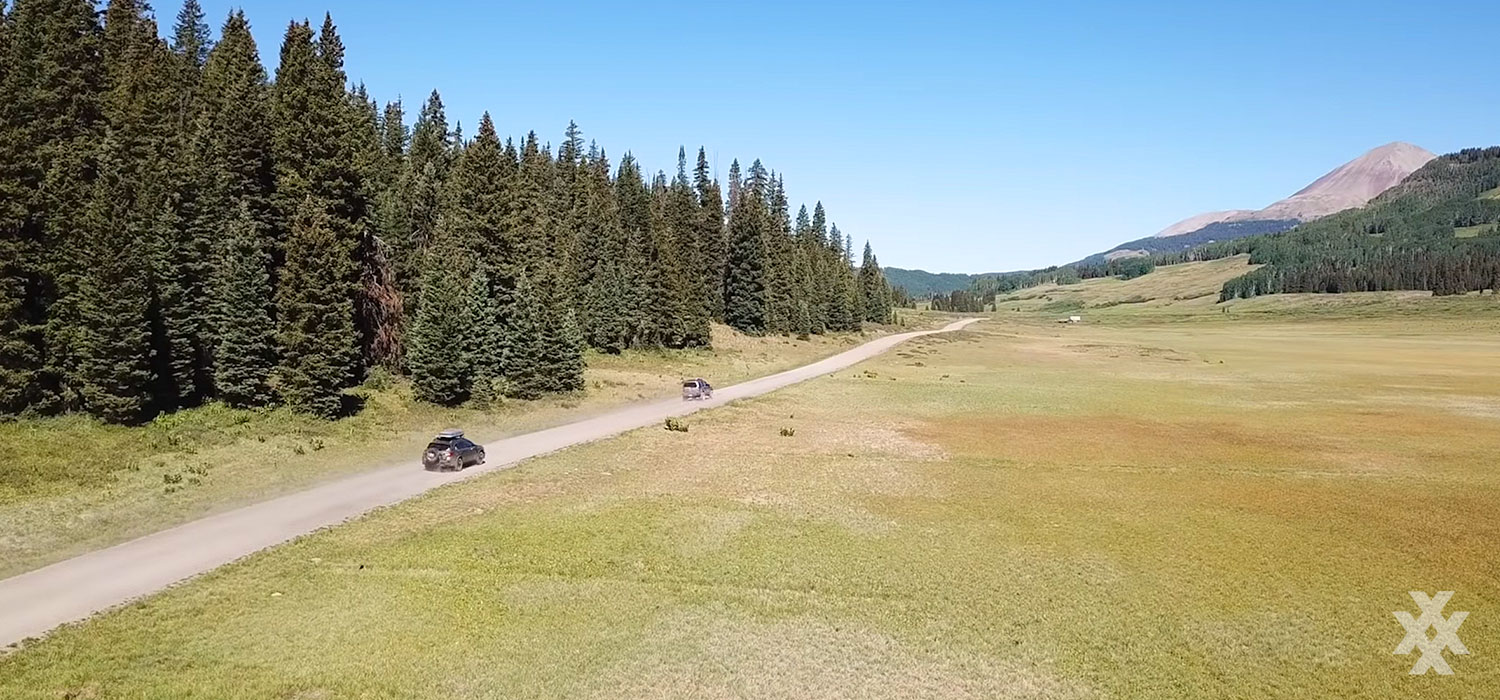 Soft road adventuring along Dunton Road in southwest Colorado.
The truth is, the Outback is not the ideal Overland vehicle. What it is, however, is a wagon that screams "Take me on an adventure". The Outback is a fairly stylish yet utilitarian family vehicle that has enough capability out of the box to get out on the dirt roads and explore. Yet, it is also a great daily driver and family wagon with great gas mileage, acceleration, and safety features. It demonstrates the real meaning of a crossover yet, it isn't one. What my YouTube channel viewership has shown is that the Outback cannot only satisfy all of these needs, but can fulfill the desires for something reasonably more 'adventurous'. Often families cannot justify buying a dedicated adventure vehicle such as a Jeep Wrangler or Toyota 4Runner to modify beyond their family Outback wagon let alone invest an additional $5,000 to $6,000 in aftermarket upgrades. Rather, a happy medium has been to modify what the family already owns. In the case of many of my viewers, that's a Subaru Outback already sitting in their garage.

The truth is, the Outback is not the ideal Overland vehicle. What it is, however, is a wagon that screams "Take me on an adventure."

Once it's been decided to modify the family Outback, it's much less painful to invest in a vehicle that has proven to meet many of the family's needs, satisfies their loyalty to the Subaru brand, and doesn't significantly impact the pocket book to upgrade.
So, let's get back to this question of why. It is clear to me that Subaru is making some kind of effort to embrace a segment of their customers who are interested in Overland vehicle modification. Subaru has long been a proponent of adventuring and has clearly positioned itself as a vehicle that is suitable for the purpose. What they haven't done, however, is make any clear statement about their inclusion and support for Overlanding. And, let's be clear: though Overlanding and Car Camping share some similarities, Overland travel requires more advanced equipment and the activity itself asks more from the vehicle in respect to performance and capability.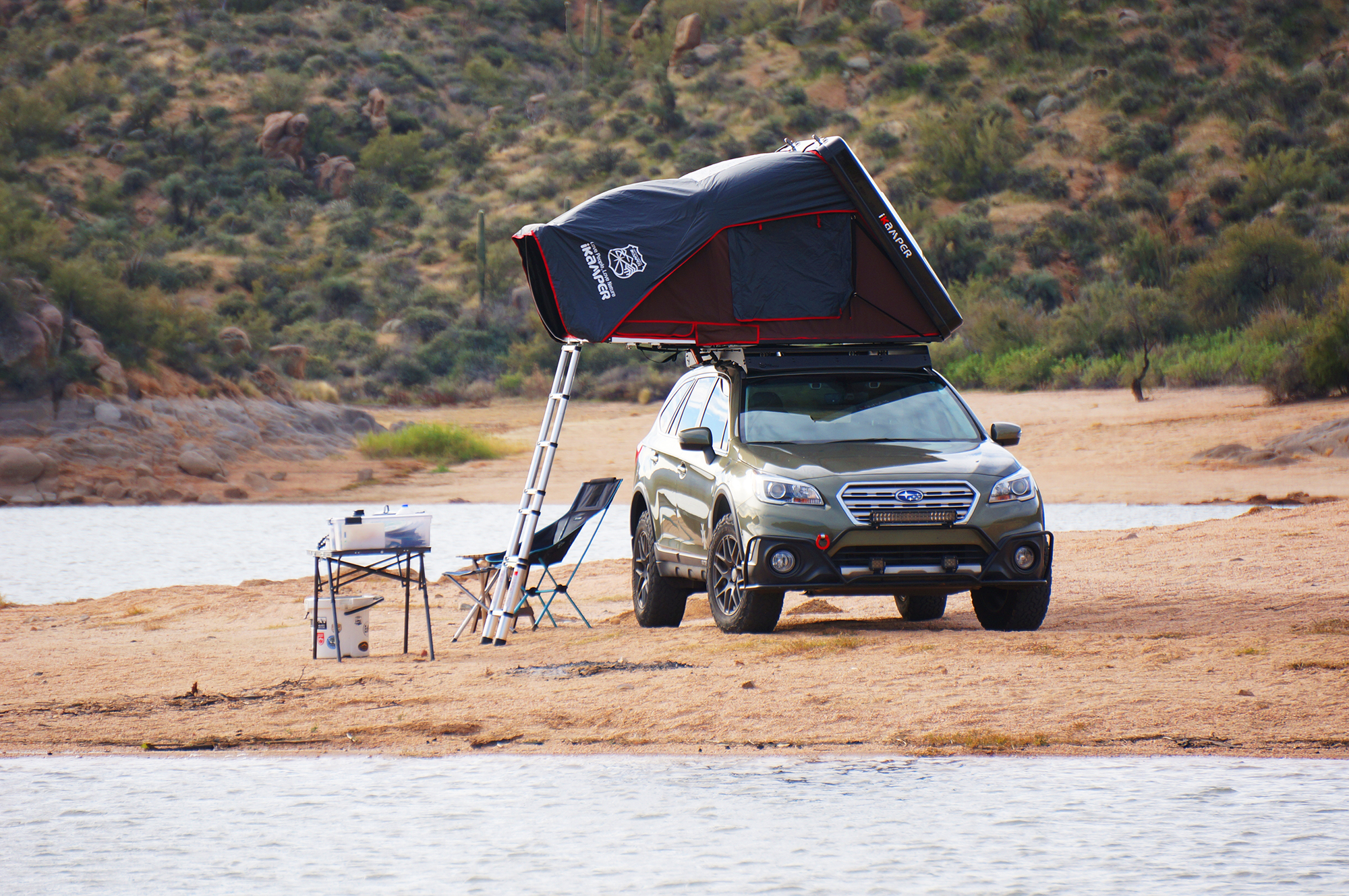 Set up for shoreline rooftop tent camping at Bartlett Lake, Arizona.

The 4XPEDITION Subaru Outback 3.6R Overland Road Warrior has been used for the past 4 years as a soft road overland vehicle with occasional advanced skill maneuvering such as river crossings, mild rock crawls, rougher two track trails leading to epic camping spots, and additional load weight. It has also been used for road trips and typical car camping outings. In every experience, whether I used it or not, my Outback was equipped with a rooftop tent. It endured long range travel at high speeds and in high winds with not a budge or flutter. My vehicle has experienced extensive, fully loaded off-road travel including a drive over Colorado's famed Engineers Pass. The 4X Subaru has been a frontrunner in this segment and has influenced the buying decisions for hundreds if not thousands of individuals around the world.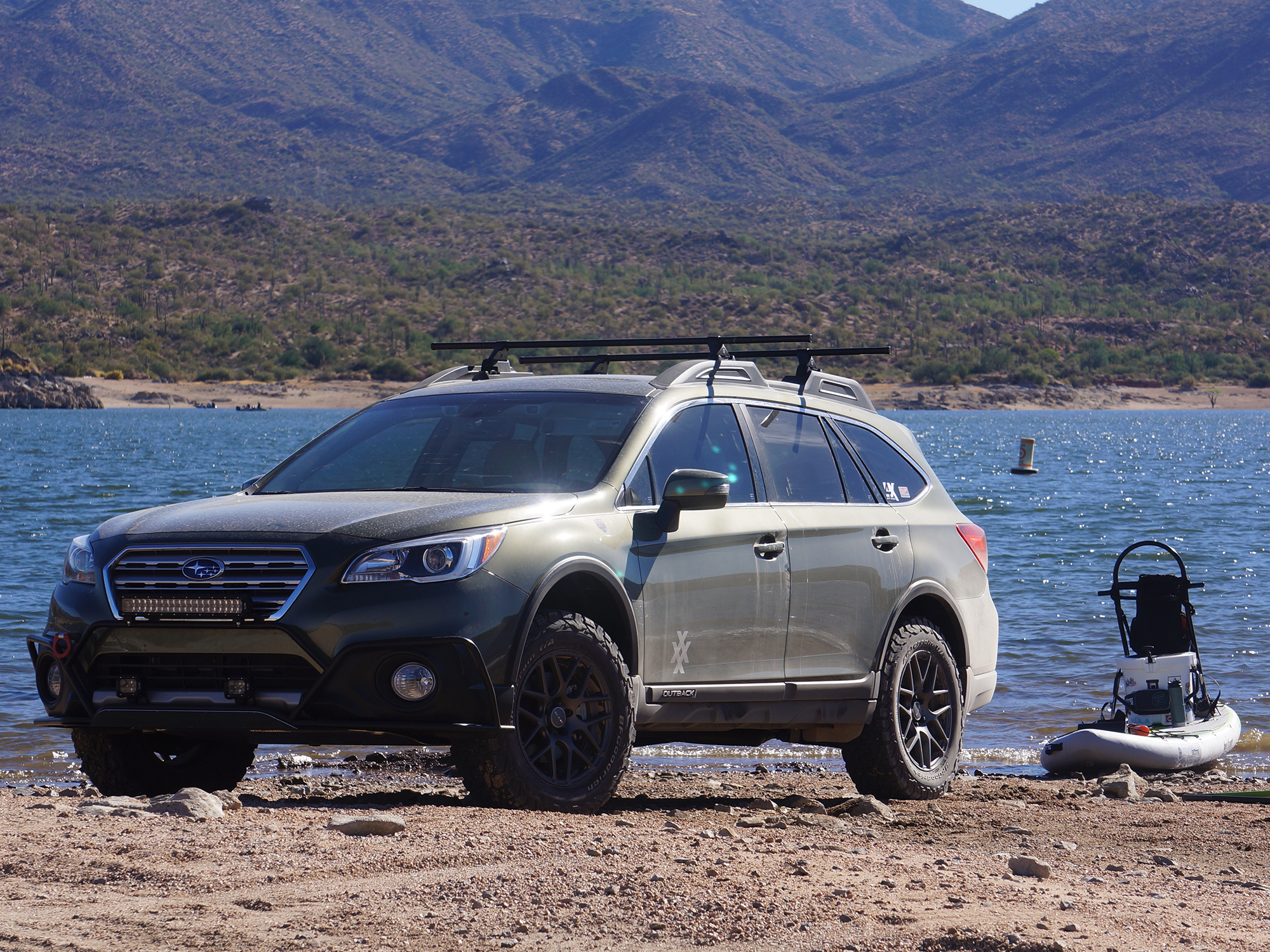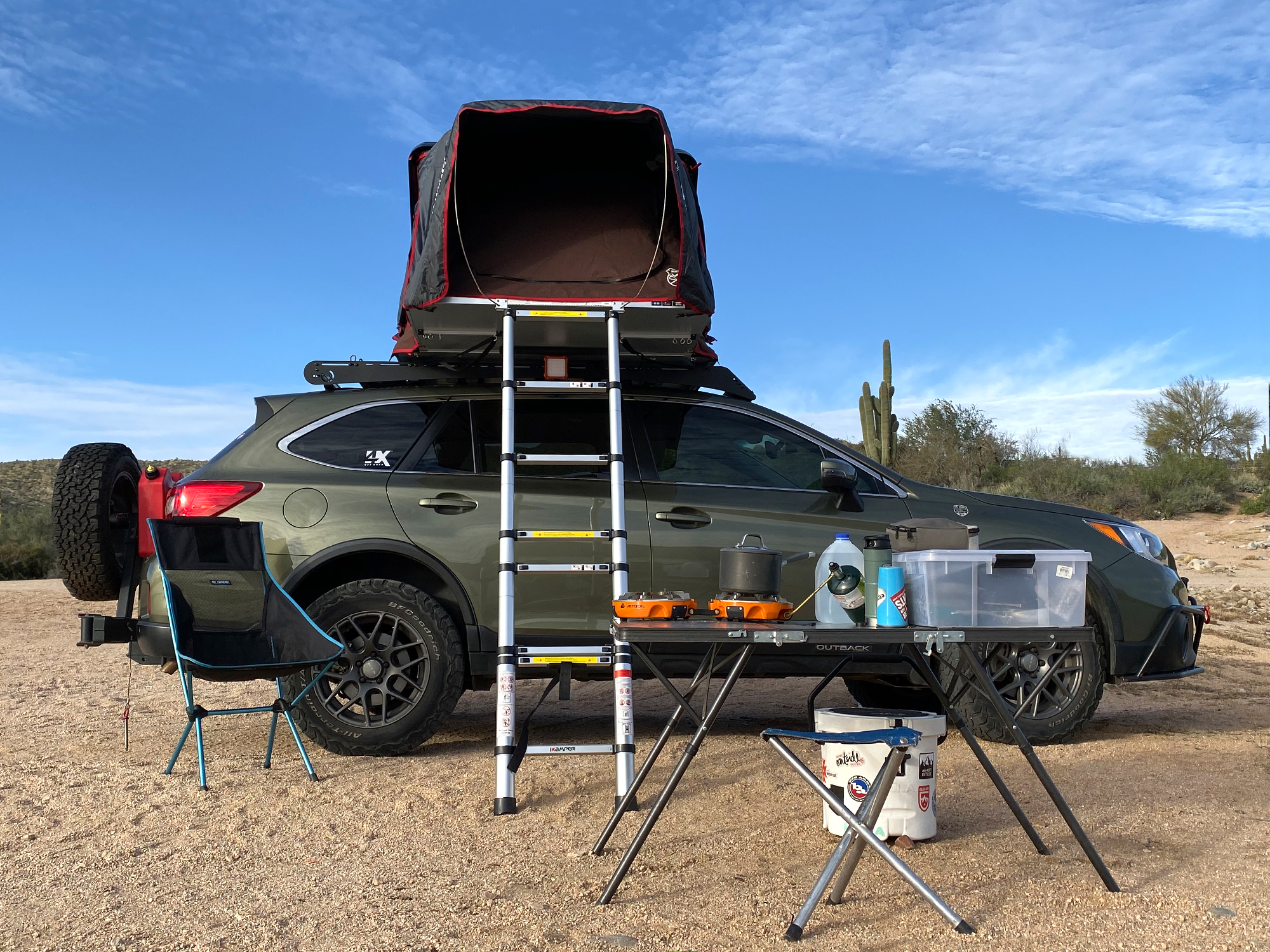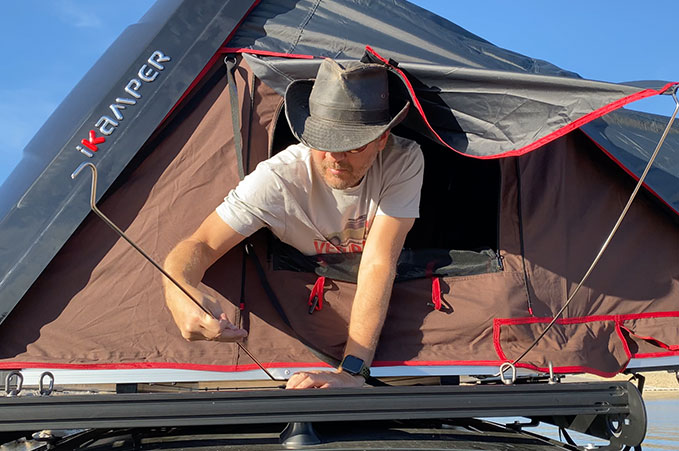 I've spent over 30 years as a branding expert. Here's my take: If Subaru is to embrace the Overland market and see their brand sit comfortably in this segment, they will not only acknowledge but embrace rooftop tent usage as a part of the collective experience with their vehicles. They will offer an option that removes the standard factory roof rack in favor of low-profile metal tracks, and they will offer other optional features such as customizable auxiliary switches, standard mounting brackets for exterior accessories, not just partial, but full skid plating, available manual transmission, and other similar features in their Wilderness Edition. If not, they run the risk of losing their traction in this segment to vehicles like the new, Toyota Rav4 that aftermarket manufacturers are already beginning to accessorize. With any luck, maybe Subaru will once again entice me into a new model Subaru Outback with the Wilderness Edition. With it I will continue to prove vehicle performance and further their global brand recognition in the sport of Overlanding. But, that's yet to be seen. Crickets.