The increadible beauty and miracles of our planet are slipping through our fingers. It's time to act.
In 2011, I published a book called Rediscovering Your Divine Music (RYDM). The book centered on reconnecting more humans to nature to come to understand our urgent need to find balance for our sustainability on the planet. RYDM led readers through a process to overcome past life trauma and introduced the tools of forgiveness, release, and love to bring forth personal growth and change. Once clear, the book encouraged individuals to find connection with others and with the planet for our necessary harmony and sustainability.

From my perspective, many of us are so wrapped up in our personal individuality that we cannot see our connection to each other. If we can't even see how we are connected to one another, how can we possibly see how we are interconnected with our environment–with nature.
Though the book was published in 2011 and I've since reframed some of my life philosophy, much of the concepts I shared in the book still ring true.
The human race is in urgent, desperate need to find our place on the planet. If not, we will be cast away by our mother to shed the inflicting virus we have become.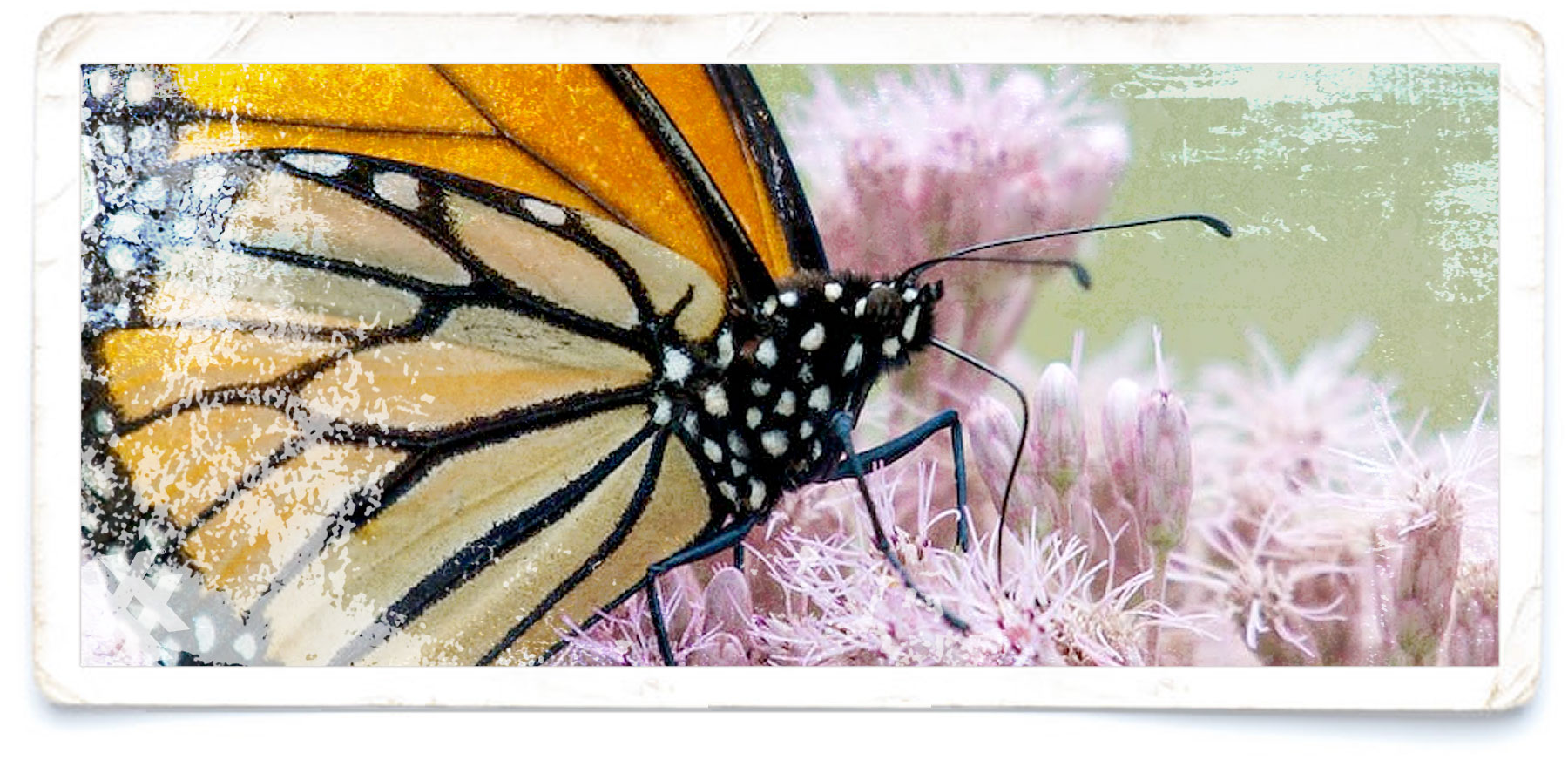 Humanity has a unique ability to evaluate itself. We exist and we can ponder our existence. We can be conscientious if we so choose and prioritize our wants, needs, and actions in relationship to a greater good. But, we have to choose it. We have to acknowledge that we are only an instrument playing in a grand symphony. We are not the conductor. We can choose to play in harmony with the Divine Music or we can continue overshadowing the other instruments with our selfish solo.
In the last decade, a handful of humans have elevated our need to proliferate on other planets for our long-term existence. Though there are possibilities for our obliteration that are out of our control–asteroids, super volcanoes, mega-droughts, super storms, and so on–aside from these things, we are rapidly advancing toward our obliteration anyway, simply by our own selfish adolescence.

The Monarch is endangered. Because of our actions, this creature–whom has evolved in the same paradise as we have–is in peril.
I personally don't believe we are an advanced species. We're clearly still emerging from our own cocoon. We have a long way to go in order to gain the necessary wisdom for intelligence. Our lack of collaboration, need for individuality, addiction to the temporary, emotional rush from obtaining and hording stuff while we continue to rape the planet of her resources, are glaring red flags to illustrate our childishness.
While we continue to focus on the minutest detail of our seemingly personal, individualized lives, we fail see the big picture. In the process of our self-segregation from one another and other species, we put the perils of our planet out of sight and ultimately out of our minds. But, no matter how well we think we can isolate ourselves from these perils, they continue to mount and eventually we will have no other choice than to face the destruction we cause.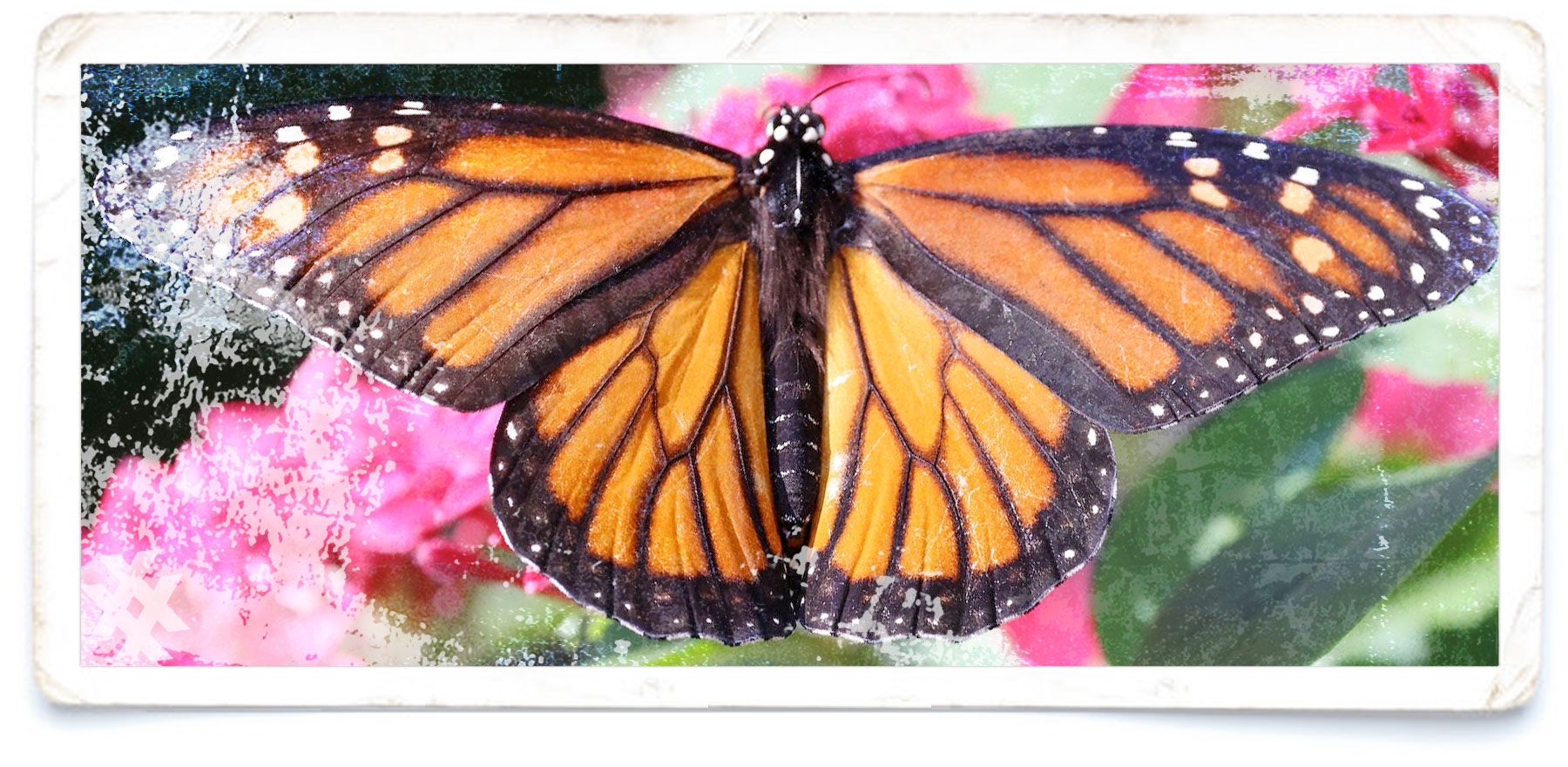 We're killing our planet. And, since we ARE the planet, we are effectively killing ourselves. We live in a paradise bubble surrounded by countless eons of dark space. If only for a moment we could hit a button and turn off gravity to shake us up, maybe we could refocus our attention on true unity. Maybe we could reason with our childish egos. Maybe we could realize how skin color, gender, socioeconomic status, nationality created by fictitious borders, and whatever other differences we think we have, seemlessly blends together with the magical existence of a honey bee, a gray whale, storm clouds, and a blade of wheat waving in a breeze. We are no less (and no more) a miracle than the collective. We just need to decide if we will flow with the current or continue flailing against it. We can choose to serve our mother rather than trying to force her to serve us.
In my book I spent some time writing about the almost unbelievable migration of the Monarch Butterfly (Page 94-99 "The Great Journey–A Lesson in Monarch Migration). To me, it's one of the most delicate and remarkable existences I know of on Earth. The stunning beauty and fragile architecture of this insect alone amazes me. But, it wasn't until I delved into the incredible multi-generational journey the species makes to migrate vast distances in order to exist that I stopped in my own tracks to grant her the respect she deserves.
No matter how difficult you think your life is from day to day, no matter how special you consider yourself, your off-spring, and your square of seemingly owned land to be, no matter what you have on your seemingly important to do list that causes you distress, there are likely few challenges in a human life as daunting as the journey of a Monarch Butterfly.
And, I will add that the Monarch's migration is mirrored in the ebb and flow of countless other species around the globe above and below the surface of our oceans. There is a harmony of movement on the planet that we somehow have decided we're separate from. We are playing our solo in the symphony long past what the conductor has orchestrated.

So, what is it, you ask, that is so monumental about Monarch migration? Allow me to illustrate with a parable.
Imagine, if you will, that you've been born into a process that asks of you only one single thing: to carry out a leg of a journey where you will never realize the destination. Yet, depending on which generation you were born into–one of several required to complete the journey to ensure your species continues to exist–you have been born with the innate, evolutionary knowledge to execute what lies before you. Each of the generations that encompass the cycle of life to exist for the species has specific duties and each generation's duties are unique to their assigned leg of the journey.
Here's an example related to human life. Imagine you are tasked to design an ultralight aircraft from scratch–don't worry, you were born with this knowledge–and fly yourself from Perth, Australia, to Patagonia, Argentina over the Antarctic completely alone. Here, you've been programmed to seek out a particular tree for which you must build a treehouse in its canopy, procreate to ensure your next generation will be born, and then lay down to die. As your offspring develops, they have been saddled with the same responsibility as you, but this time, they are to fly from Patagonia to Quebec, Canada (again, don't worry, they know the way). Here, your offspring will live out an entire season in large groups. In spring, this same offspring will procreate and then lay down to die. As the next generation develops, they are faced with a similar journey but the destination this time is in the opposite direction back along the same general routes. From generation to generation vast expanses are traversed to complete a round trip migration. Each generation facing an ever-changing landscape with new perils. Having been the first generation in this journey, you've played an important role in the continued existence of the greater collective. As important as your role has been, it was a part of something much greater than you will ever know.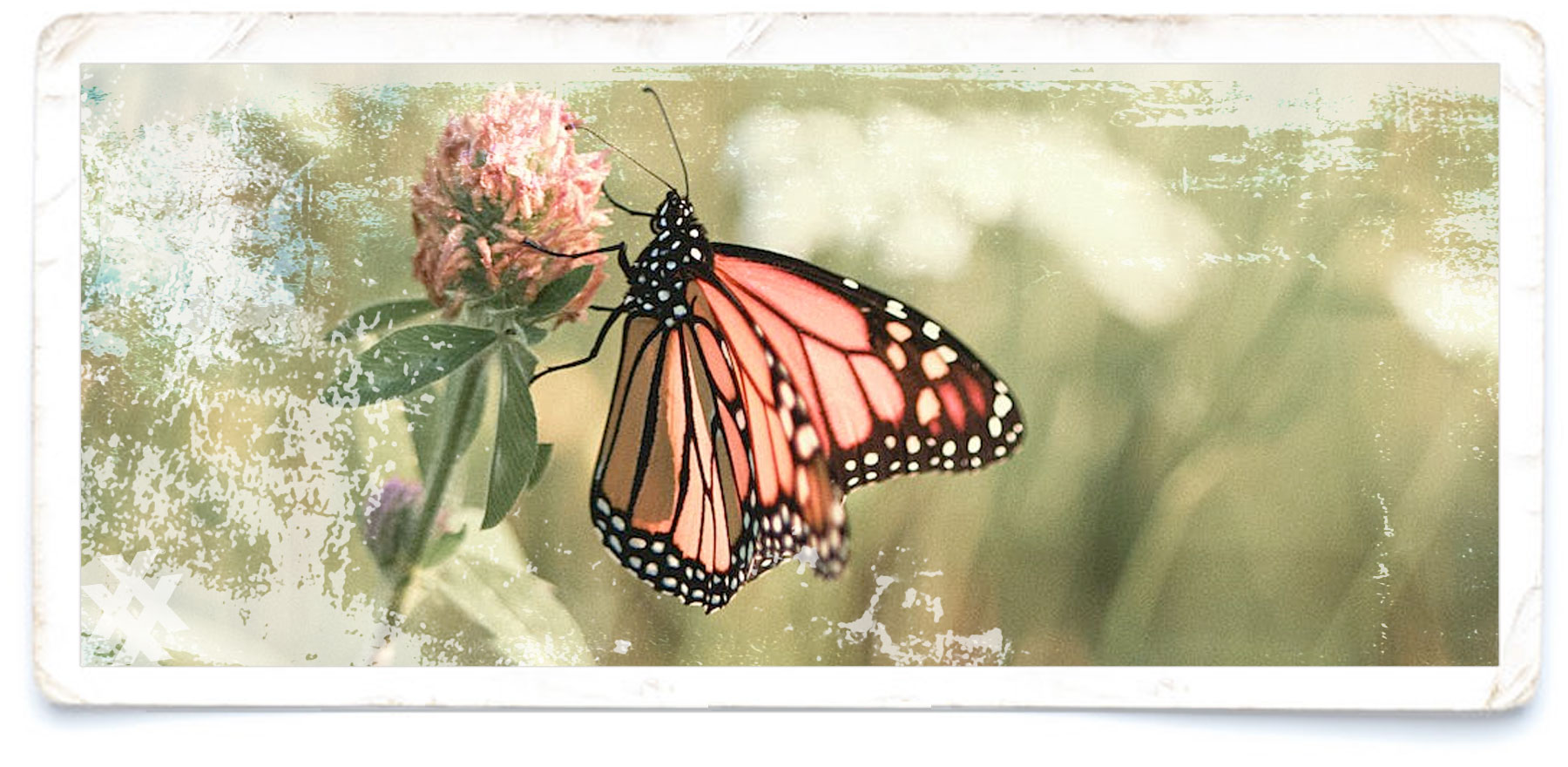 The Monarch does something quite similar. Not the same vast distances or destinations I described in the parable, but in comparison to their size, abilities, and obstacles, a no less challenging feat. Monarchs pass along responsibilities from generation to generation to cross massive migration distances. Some of these tiny creatures are known to travel 3,000 miles and average 50 to 100 miles per day. The furthest distance on record of a single day flight is 265 miles! Monarchs utilize wind currents and thermals to effectively travel such distances.
The Northeastern Monarchs of the United States, for instance, spend the winter in a mountain region of Mexico. More specifically, overwintering in the same 11 to 12 mountain areas in the States of Mexico and Michoacan from October to late March. Monarchs roost for the winter in oyamel fir forests at an elevation of 2,400 to 3,600 meters (nearly 2 miles above sea level). [Source USFS] This is often referred to as "Generation 1".
In spring, the Monarchs lay their eggs and a new generation pupates. This generation will begin the multi-generational flight north. It will take 3-4 generations to reach the furthest distance in northern United States and Canada. And then, like the ebb and flow of the ocean tides, the generations to follow return to the mountains of Mexico.
When I was in Tulum, Mexico, I witnessed this incredible migration. I was sitting in a beach chair on the edge of the jungle forest looking out over the Caribbean. As I gazed out, I noticed movement in the air. At sharper focus, I discovered hundreds if not thousands of Monarch Butterflies navigating the tropical breeze. Every few seconds one would fly by right in front of me. I could see the impressive abilities each one possessed in order to continue on course in harmony with the forces of nature. I couldn't imagine what an incredible and challenging journey they had already endured let alone what still laid out before them.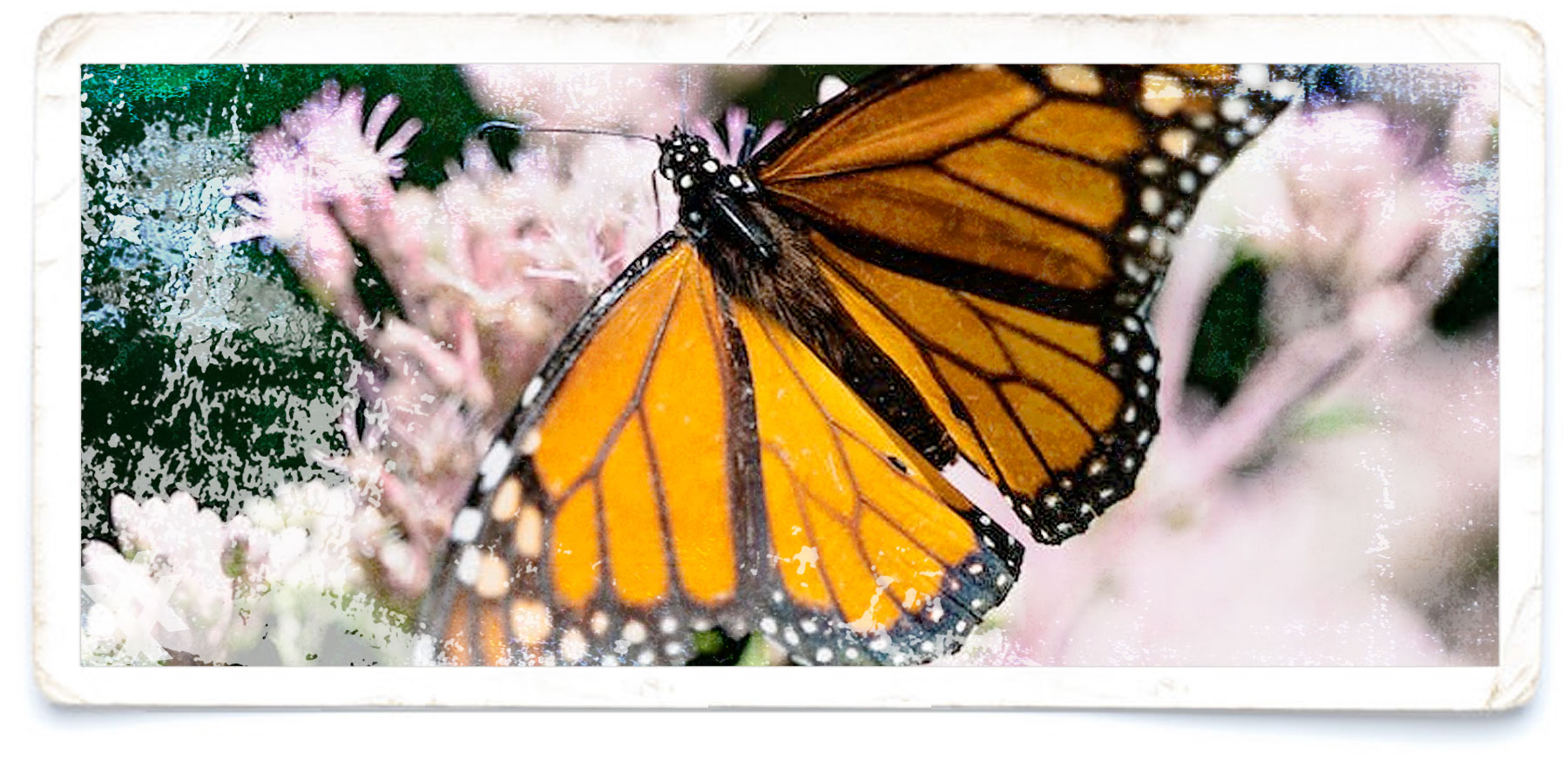 Humans also evolve and exist on a pathway forward through millennia across multiple generations. When we leave a legacy behind, often that legacy is carried forward by our children and their children. Sometimes, if we have left a big enough mark on our species, our legacy can live on for many centuries. It really just comes down to the mark we wish to leave. Will it be favorable or detrimental to our paradise bubble?
Monarchs have made this migration for much longer than recorded human history. As each generation pupates into existence, it is born with this evolutionary purpose. However, in recent years this incredible phenomena on our planet–like so many other miraculous journeys–has been largely interrupted by human activity.
Interestingly, even our own miraculous journey has been interrupted by human activity. We are causing our own evolutionary disruption and destruction. Like the Monarch, humans are also dependent on humans to responsibly evolve. If we want to save ourselves, we have to focus on saving the greater whole.
Imagine being such a tiny species on the planet and having the responsibility to migrate within such a narrow window of opportunity. Imagine such dependence on favorable weather conditions and the life cycle of a specific plant–the Milkweed–growing in a particular region along your journey path. Imagine you are born with this instinctual knowledge to make such a journey. Imagine having generational assumptions of conditions that are constantly changing.
Now, imagine your expectations vanish with new and unforeseen obstacles such as human metropolis sprawl, pollution, pesticides, man-made barriers such as buildings, highways, and windmills, the loss of open natural spaces to rest, shifting weather patterns and conditions from climate change, shifting frequencies and waves patterns scrambling your navigational abilities.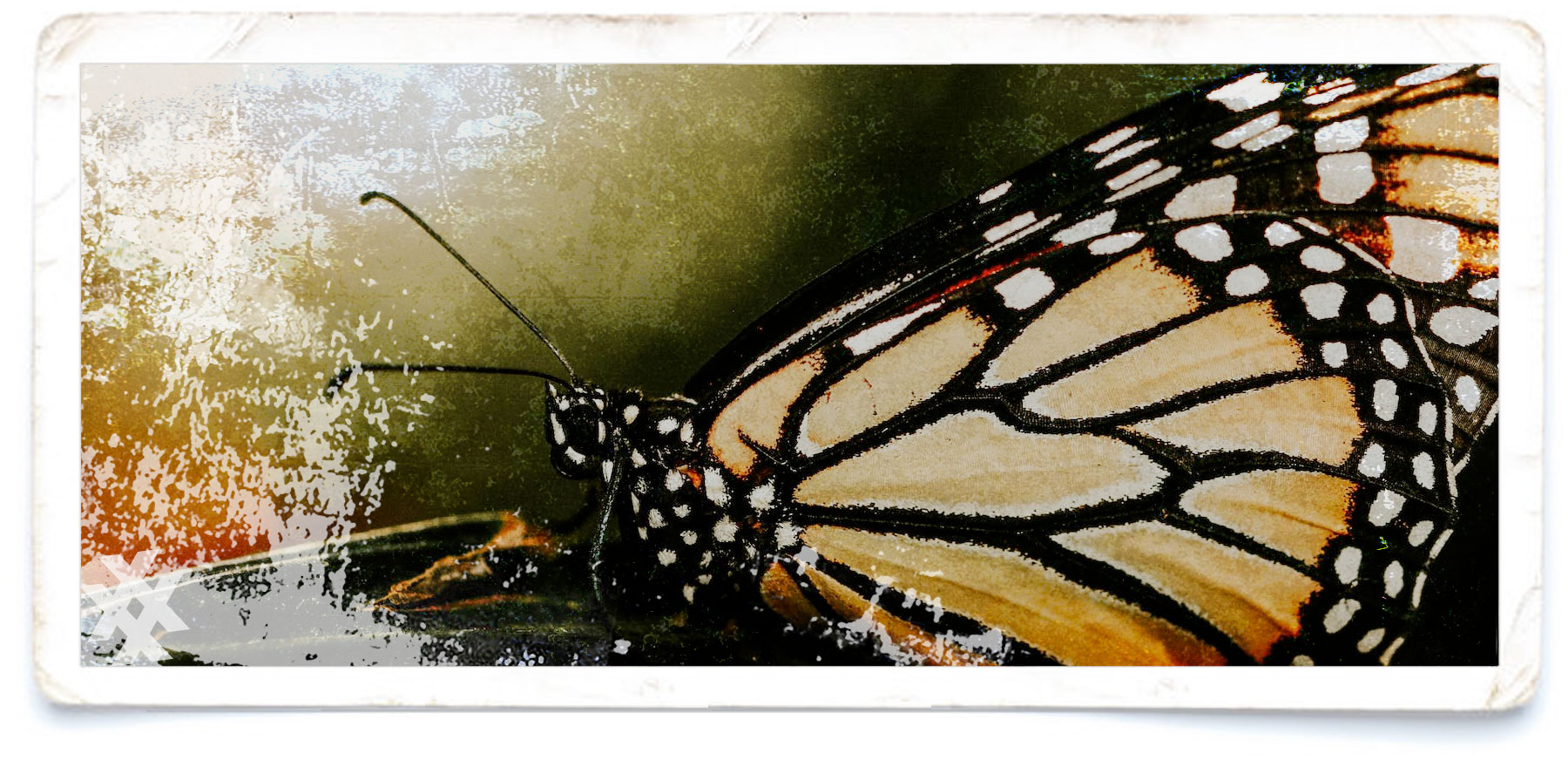 The Monarch is endangered. Because of our actions, this creature–whom has evolved in the same paradise as we have–is in peril. This is nothing new. Just chalk it up to another casualty of our need to control everything in our seeming existence. The Monarch sits in the same orchestra as we do. She plays her own divine music in harmony with the entire symphony. For too long, she has been overpowered by our selfish, childish need to be heard, to stand out, and to shine brighter than the rest. Because we can only hear ourselves playing, we fail to hear the complete and collaborative movement.
When we look at our own lives and see the challenges we face along our path from birth to death, we can start to relate our journey to that of other species. We, like other creatures on the planet, face new and unforeseen obstacles that threaten our individual existence. Together as a whole species, these challenges magnify and ultimately threaten the future of the entire human race.
We can most certainly relate to the endangerment of the Monarch. The difference, however, is that the Monarch has little influence on the actions of humans other than to produce as many of itself as possible to beat the odds to survive.
The question is:
Can the true blessings of Earth survive our adolescent, destructive tendencies?
Can beauty survive our industrialization? Can we evolve enough in a narrow margin of time to save ourselves from Mother Earth shedding us away to cure herself from the plague we've become?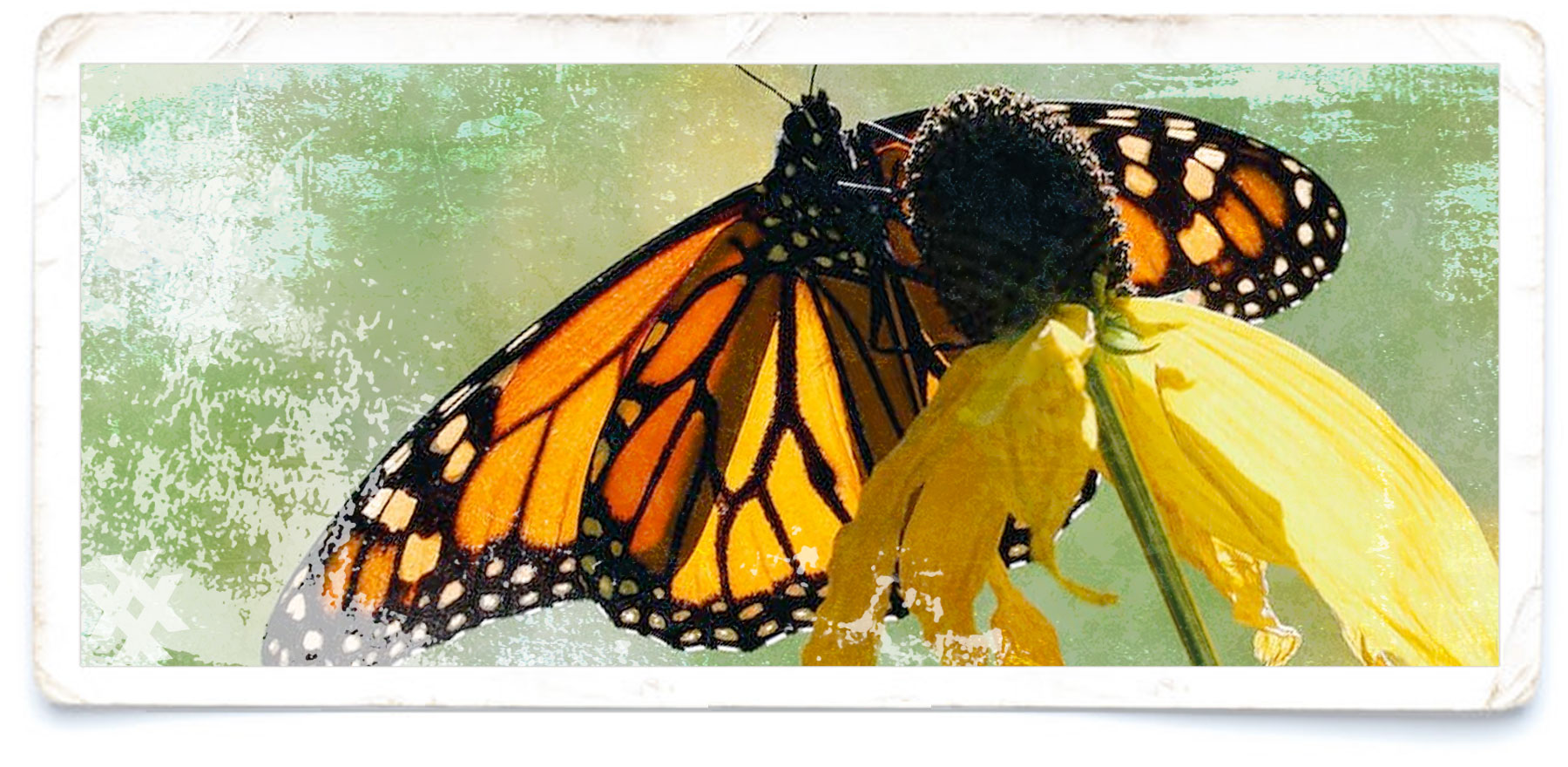 Our mother need not cast us away. Rather, we may strive to find our place in the orchestra and play in harmony with other instruments that have been given a seat. How shall we play our next note? If we can stop for just a moment and listen, we can learn to harmonize with our own kind. We can then take a deep breath and play our next note as a unified species. Here, I believe we will come to find the elusive oneness we were born to be.
Let's save the Monarch. Let's put beauty and the miracle of our paradise bubble first. Let's bring whatever wisdom we've gained on our own into one collective space and push ourselves to mature as a species. Let's evolve toward the greatness I've seen delicately fluttering from limb to limb on a course for a distant, unknown land.
Exerpts from Rediscovering Your Divine Music by Scott Leuthold
"Like the wings of the butterfly rippling waves of energy into the abyss, your music will send waves across the vast sea, and like the predictable tides, that energy will return home to your own shores and lap along the sands of your own reality. With it will come harmony with the world and everything within it that you have always hoped to experience."
"You see, we can overcome great odds to achieve great things. We can also step back and take a good hard look at our actions and make corrections for the betterment of our existence. We can be humble and proud at the same time. We can make room for the small sprout to grow among the great giants in the forest. We can build the tunnel, and we can create the light at the end of it to lead our fellow man, our future generations to make their way. It can be done. It will be done. And we shall be magnificent."
Do your part to save the Monarch Butterfly

Consider joining me in an initiative to save the North American Monarch. Take the Project Monarch Pledge by clicking the button below. It's free and offers suggestions to provide necessary habitat for Monarchs.

Register to the "Monarchs on the Move and Stewardship on Working Lands" Webinar hosted by HipCamp and XERCES Society for Invertebrate Conservation. November 9th at 9:30AM PST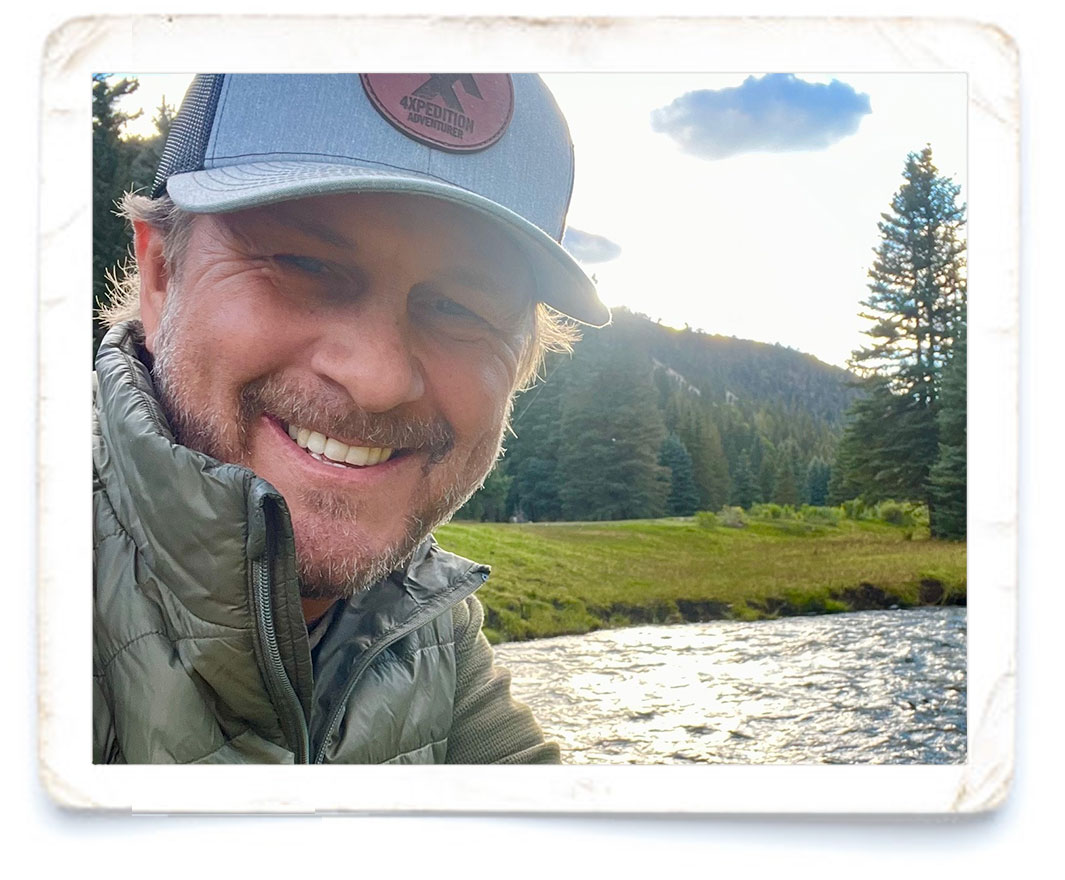 Article written by: Scott Leuthold
Images by: Scott Leuthold with contributions from Pexels.
Thank you for your consideration and time to read this article. To obtain permission to repost this article or use any photograph displayed herein, please inquire here.
Save Article to Pocket: