Introducing M4X, our 2022 CANAM Defender
DPS HD7. This compact but heavy duty rig will be our next backcountry overland build.
"Built extra tough to take you way beyond the daily grind, Defender is the most capable CanAm side-by-side ever. On worksites, hunting trips, in agribusiness and anywhere you need to get the job done right." — CanAm
Maxx will be incorporated into the 4XPEDITION Adventurer play list with rugged, high-elevation expeditions into the remote Rocky Mountains around Mantle Rock Mountain Camp here in Northern New Mexico. Follow along as we outfit this very capable compact overland adventure vehicle. Watch videos of our off-road vehicles in action on 4XPEDITION Adventurer. >
Make/Model: 2022 CanAm Defender DPS Engine 650cc Rotax® ACE (Advanced Combustion Efficiency) 650cc single cylinder, liquid-cooled Horsepower: 52 HP Transmission: PDrive primary CVT with engine braking and electronic drive belt protection L/H/N/R/P  Wheel Base: 83 in. (211.5 cm) Suspension: Front and rear: Double A-arms, 10" (25.4 cm) travel

Get off the beaten track.

"They're versatile and they ride really smoothly. They could be quieter, but they're also extremely easy to use. Power steering and four-wheel drive are insanely quick to deploy, making it one of the most responsive UTVs on the market." ATVGuyde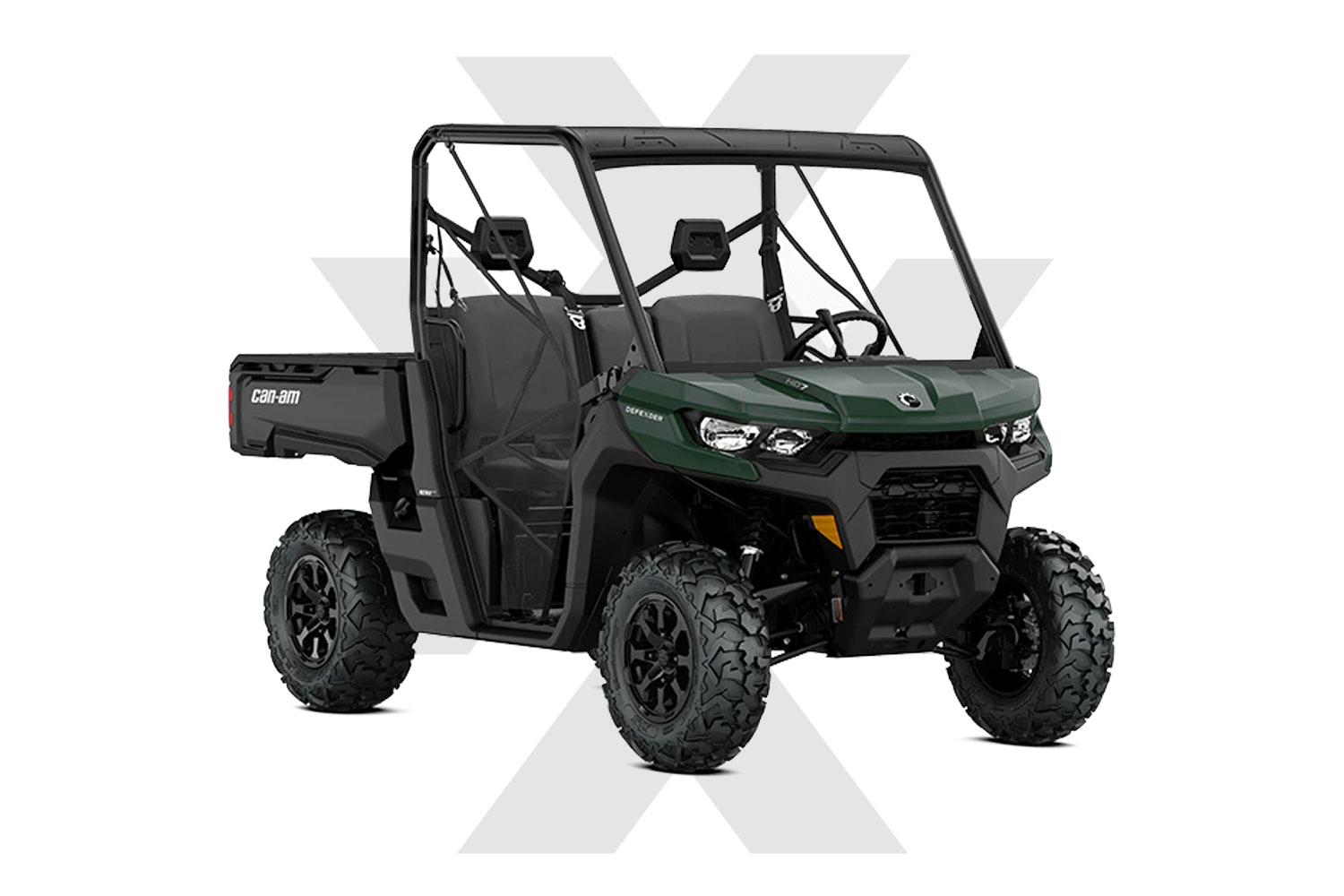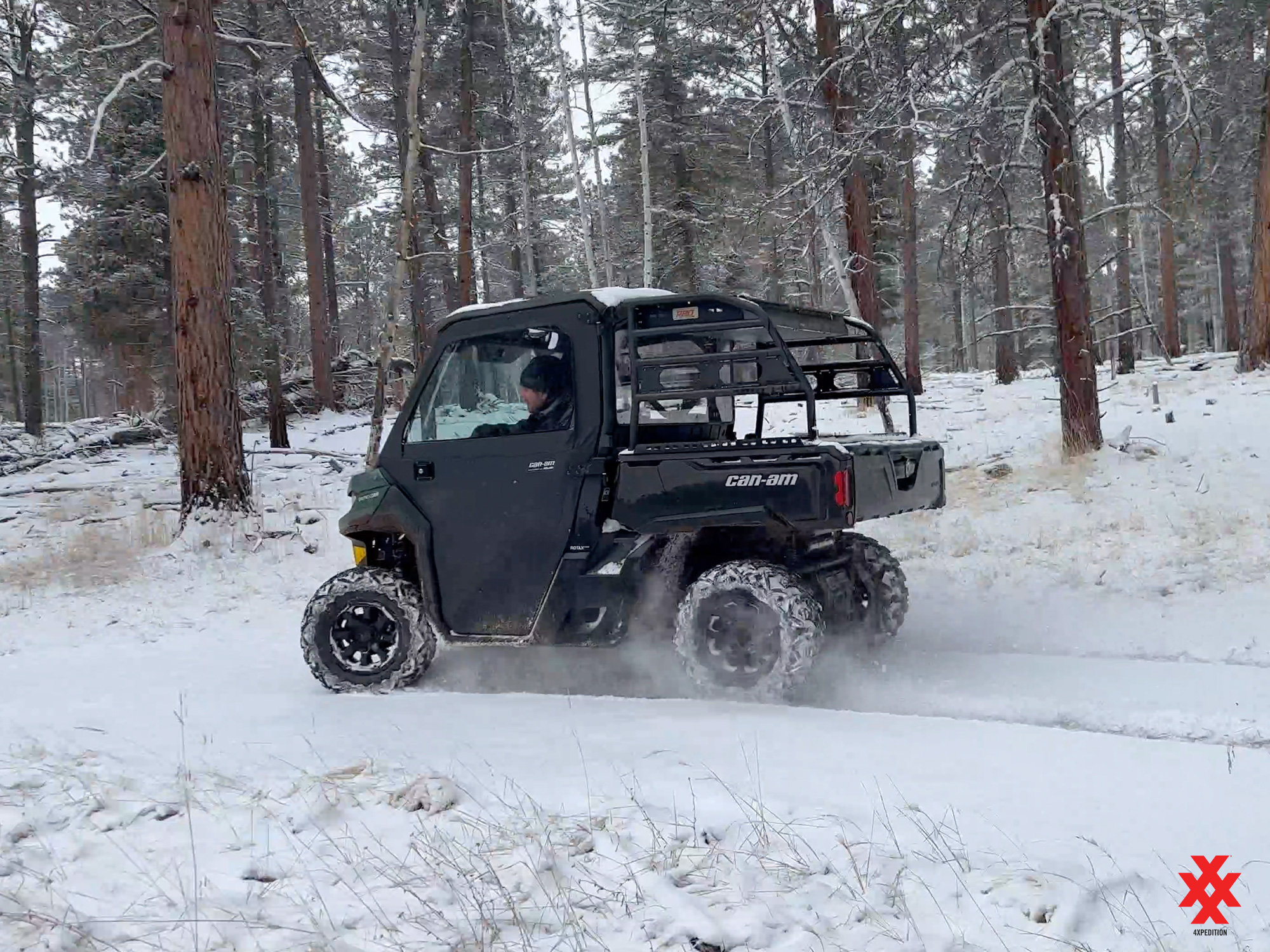 The 4XPEDITION CanAm DPS HD7 is ever-evolving with new parts and accessories. Below is the latest equipment we've outfitted on the vehicle. As we add new features and accessories we will discuss them here. Future plans include a roof rack, rooftop tent, lift kit, 32″ tires and larger wheels, as well as LED lighting, an awning, OEM brush guard and bumper and more.
Hydrolic Glass Windshield
Removable Dash Storage Box
One-piece frame and canvas doors with windows.