Our mission is to inspire more people to Venture Out. We deliver quality content, products and services with a focus on the 4XPEDITION 3Gs: gear, guidance and gratitude.
Our company thrives on developing innovative ideas that, when brought to light, significantly improve a particular process or function experienced while camping in the wilderness. Our goal is to bring comfort and convenience to the process and execution of camping so more time and focus can be spent on the experience. We believe a successful tool is one that works effectively in the background. It meets a need without much effort from the user giving them more time to do what they enjoy instead of what needs to be done to establish a basecamp.
We believe that more and more people are seeking the benefits of time spent in nature. For this reason, we believe it is our duty to help people engage their desires to have such experiences. We believe it is our responsibility to encourage truly knowing and appreciating nature.
There are many great outdoor product companies. There are many wonderful adventure travel companies. Then there is 4XPEDITION, a new company that blends innovation with inspiration to give more people adventure in their lives provided by innovative, easy to use outdoor gear.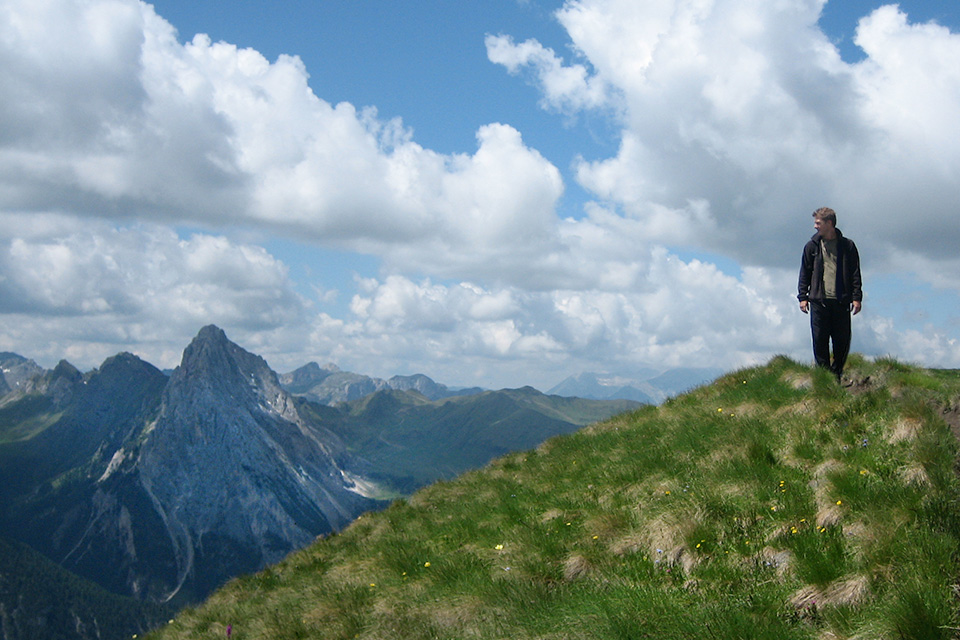 Adventurer
For more than 30 years, 4XPEDITION Founder, Scott Leuthold, has been exploring the natural world on foot, driving and riding off-road vehicles, riding touring and mountain bikes, and paddling watercraft. His adventures have taken him to the remote corners of the world.
Scott has successfully completed 1,000+ mile bikepacking trips. He has overlanded a 13,000 mile, 9-month adventure of North America. He has backpacked and climbed throughout the Sierra Nevada of California, the San Juans of Colorado, and much of the wilderness of Arizona. Scott has paddled 80-mile routes in the Boundary Waters and standup paddleboarded on multi-day excursions across Lake Powell and on winding rivers of southeastern Utah. He has backpacked the remote jungle of the Amazon Basin in northern Brazil, ventured into the high peaks of the Italian Dolomites and successfully ascended Mount Ritter in California on the same historic route first taken by John Muir. Scott inspires viewers in over 50 countries with outdoor adventure videos on his popular YouTube channel, 4XPEDITION Adventurer.
Scott is also an avid downhill and cross country skier and snowboarder. Learning to ski when he was just 7 years old, in his late teens, he was employed as a videographer and graphic designer for a ski resort in the Midwest.
PROFESSIONAL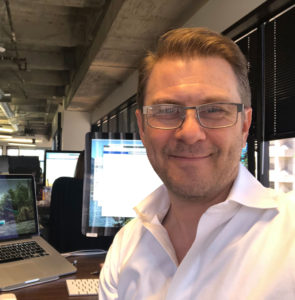 Just as his adventure experience and skill have spanned decades, so has his career in graphic design, product design, corporate branding, digital marketing and team leadership. Scott ran his own branding agency for more than 16 years where he designed billion-dollar brands from the ground up including LifeLock (now owned by Symantec – NASDAQ: NLOK), Isagenix International (the world's largest health supplement company), Mobile Mini (NASDAQ: MINI) Vektor Vodka (once the official vodka of the Phoenix Suns and a title sponsor of the Phoenix International Raceway) and hundreds of other brands. Most recently, Scott spent two years as Chief Marketing Officer to help build a Financial Technology start-up founded by serial entrepreneur and LifeLock, Inc. co-founder, Robert Maynard. Scott's roadshow presentations have helped startups raise more than $80M in first and second-round investor capital. Millions of people around the world use products and brands designed and developed by Scott. Having been awarded internationally for his work including recognition by the International Academy of Digital Arts and Sciences (Webby Awards), Scott is a respected force in the design, marketing, and branding industry.
Scott has designed over 100 electronic toys and games for the likes of Pixar, Dreamworks, Fox Animation Studios, Nature Conservancy, Audubon Society and others. Several of his product designs have been nationally awarded. Scott has designed more than 1000 websites for such reputable brands as Gold's Gym, 24 Hour Fitness, and World Gym.
For the past two years, Scott took a break from the corporate world to pursue his life-long dream to build a cabin in the mountains. He has shared his progress on the 4XPEDITION YouTube channel in a series called The Pursuit of Cabin Living. Today, he inspires his channel viewers and members to pursue their dreams and encourages remote work environments.
Together with his love for the outdoors and design alike, Scott has set out to build a respected brand in the outdoor industry. Introducing 4XPEDITION. Venture Out. To learn more, please connect with Scott on LinkedIN.

CONNECT WITH 4XPEDITION
We offer many different ways to connect with us here at 4XPEDITION including social media, YouTube, Patreon Support, on location events, podcasts, and more. Be sure to visit our connect page to get connected.