The view from the summit is much sweeter when the load you hauled on your back to the top is ultralight.
For years I loved and hated backpacking. I longed to hit the trails and venture into the wilderness but, when I did, there would eventually and inevitably come a time along the trail that I would stop and think to myself…Why? Why am I doing this? I hate this.
As it turned out, it wasn't the adventure of backpacking that was the problem nor was it the terrain. It wasn't the elevation gain or descent.  It was the weight of my pack. Back then I toted around about 70 pounds of gear. Then, one day I bought a scale and started researching how to drop the weight. This page is the culmination of years of research, field testing and improvements to utilize the lightest weight gear I could find without compromising on convenience and the desire to have along all that I wished to bring on my treks.
Watch our backpacking and hiking videos on 4XPEDITION Adventurer. >
Backpack:
GoLite Jam 50
Treking Poles:
Black Diamond Ultra-Distance Z-Poles
Backpacking Boots:
Salomon Quest 4D 3 GORE-TEX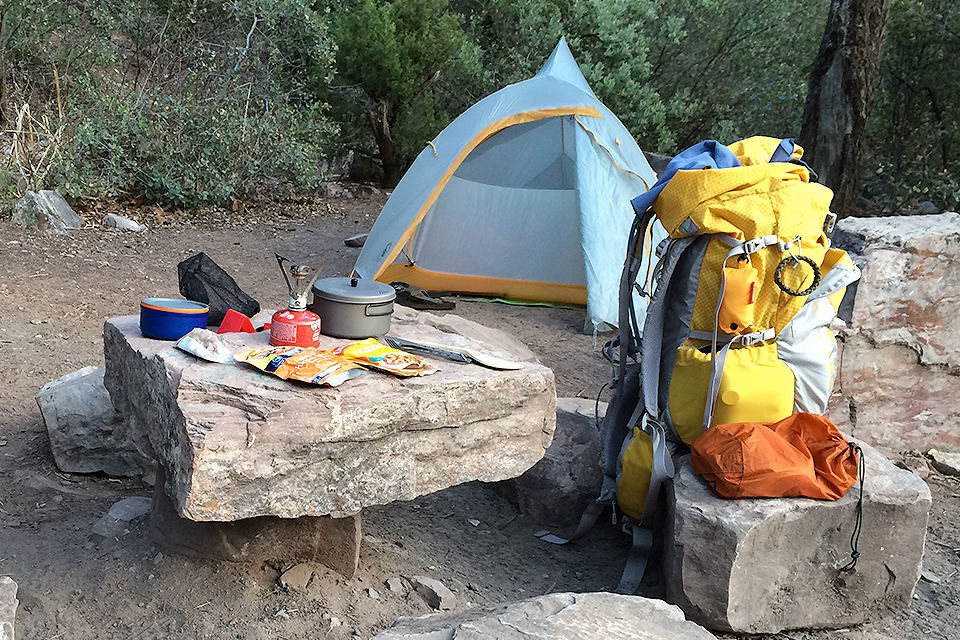 There are several different shelter options when it comes to ultralight backpacking including an enclosed hammock, a bivy, tarp, a backpacker tent or nothing at all if you so please. Each one has its pros and cons. Any way you slice it you have to go with something that weighs as little as possible. I opt for the Big Agnes Fly Creek two-person UL tent that weighs under 2 pounds including fly.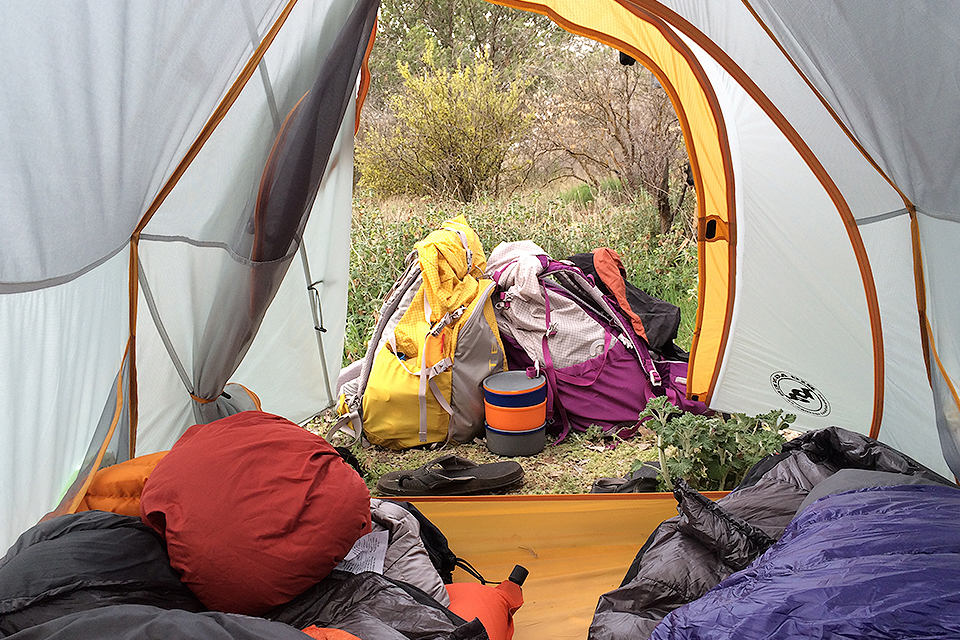 The inside is spacious enough for two and the fly has enough footprint to shelter two 50 liter backpacks. The sleep system consists of a Big Agnes Insulated Q-Core sleeping mattress, a GoLite zero degree down mummy sleeping bag and compression sack, a Cocoon silk mummy liner, and a Wenzel camp pillow. The total weight of the system is 5lb 12 oz.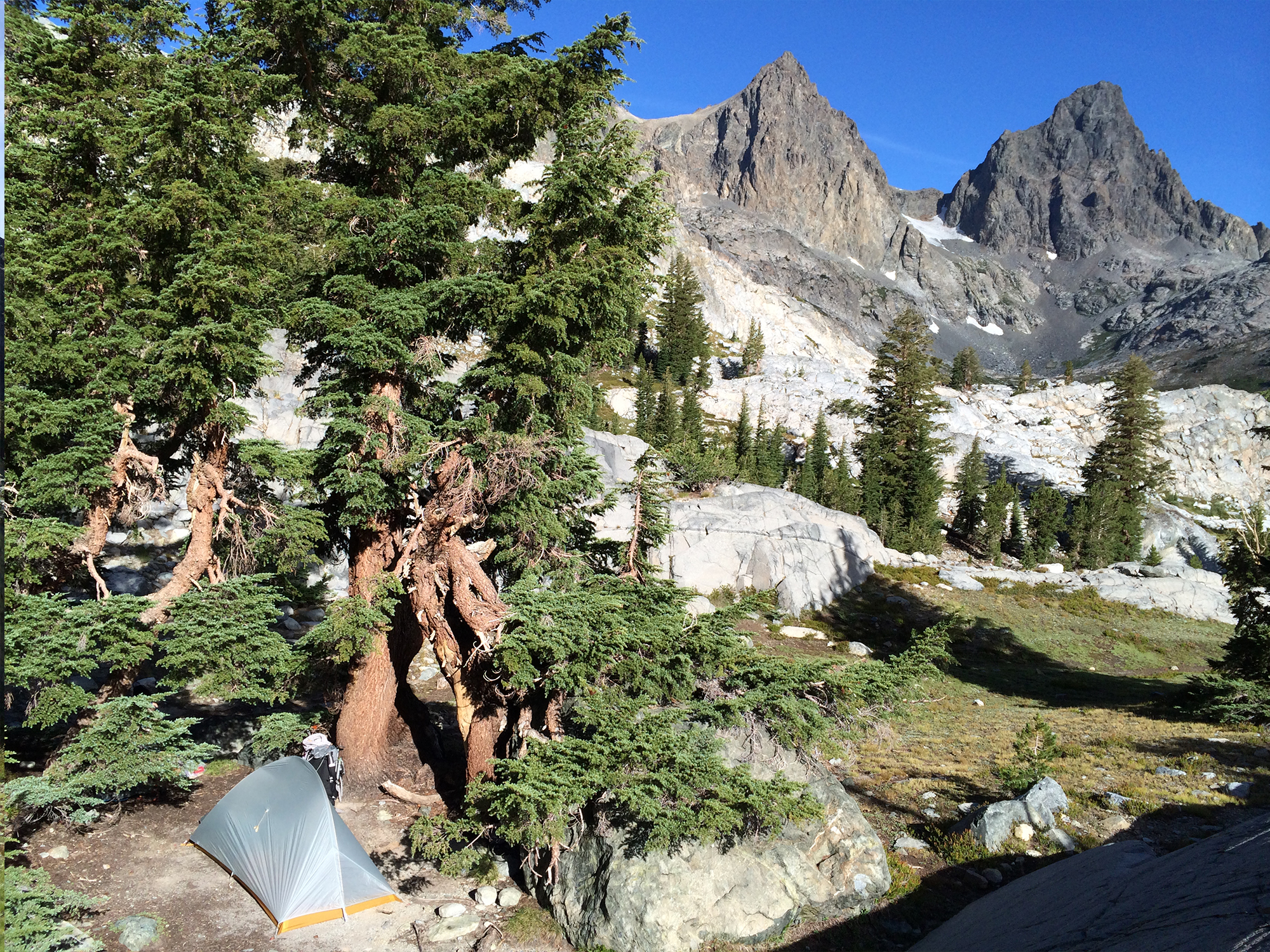 The 4XPEDITION backpacking system is a field-tested system that weighs around 26 pounds not including food and water for a multi-day backpacking trip (excluding bear canister, rain suit, climbing gear and the clothing I am actually wearing). When it comes to backpacking, I am by no means a minimalist. I like my conveniences and creature comforts. So, the list here will contain all of what I love while keeping the weight to the absolute minimum.
You may opt-out of some of the gear on my list in exchange for a more minimalist approach. That's cool. To each his own. Sometimes I do the same. For instance, sometimes I leave my tent at home and sleep on the ground under the stars. The least amount of weight I have carried when going minimalistic is about 23 pounds including food and water. Also, take into consideration that if you are trekking through areas where it is required to contain your food in a bear-proof canister you will have that extra weight.
GoLite Jam 50 UL Backpack – 50 Liter – 3,050 cubic inches
GoLite brand equipment is no longer available as the company is now defunct.
The bear canister is only used as required by law.

Not all clothing items in this list are brought on every trip. The right gear is selected for the predicted experience.
If you are traveling to high elevations, be sure to bring along medicine for altitude sickness.

Not all items in this list are brought on every trip. The right gear is selected for the predicted experience.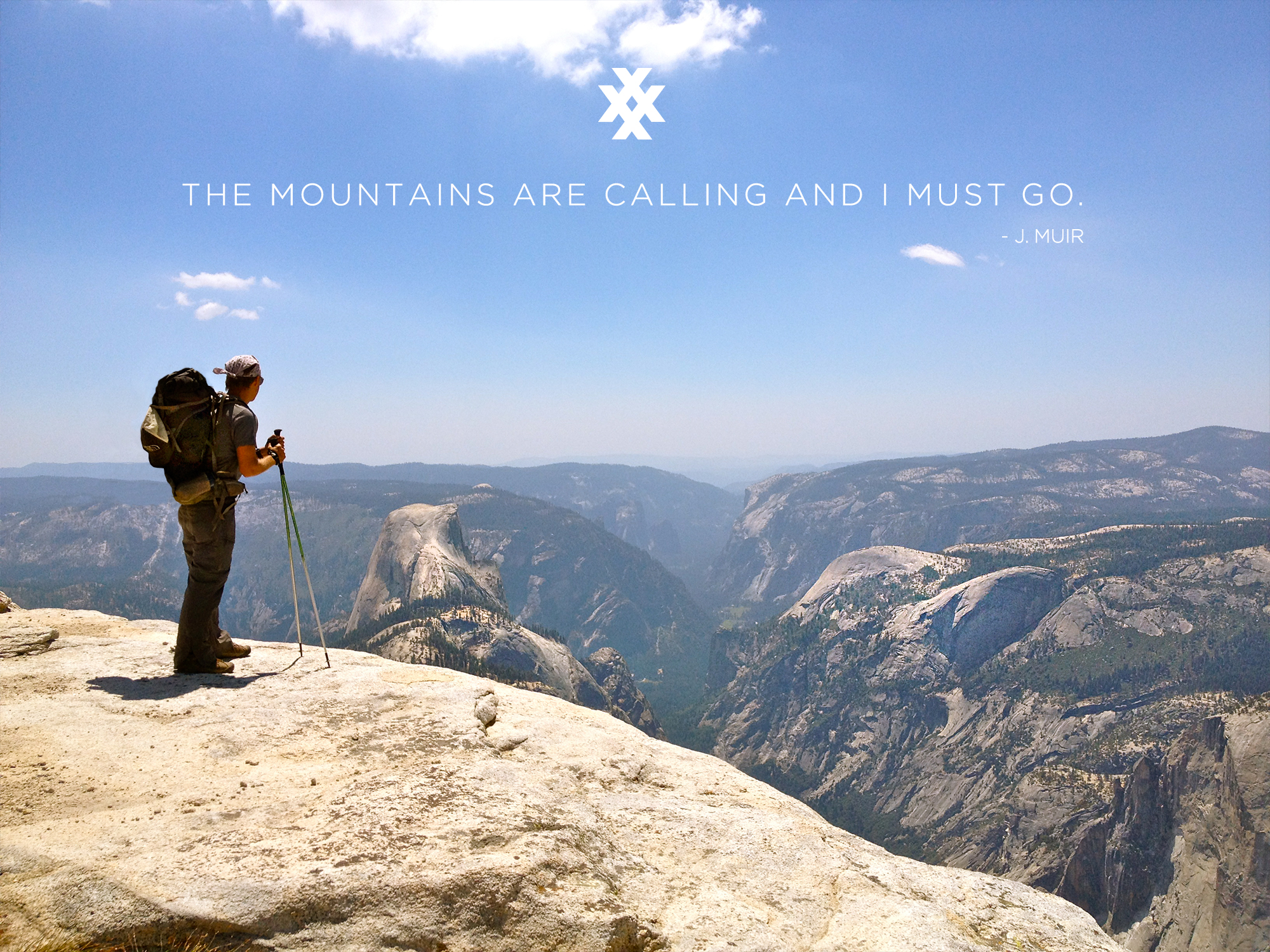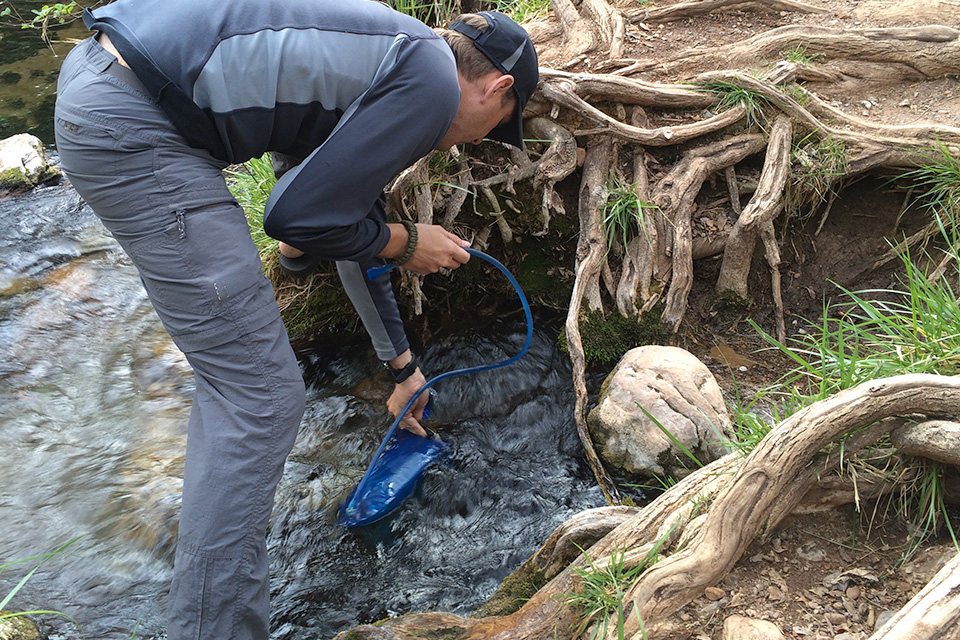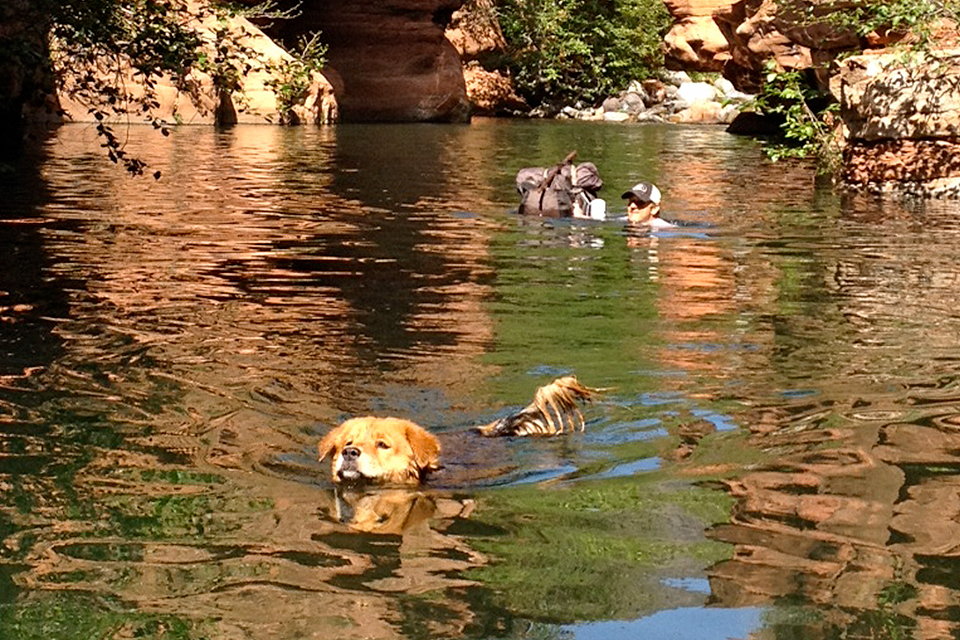 I have found that I am totally comfortable with a 30-35 pound backpack on my back when fully loaded with food and water for a three-day trek of about 35-40 miles. The assistance of light-weight trekking poles supports the knees and ankles. According to studies by the Journal of Sports Science, using poles on a 25-degree downhill grade decreases the compressive force on the knees by 12 to 25 percent. Another study found that poles reduce knee stress on level ground by approximately 5 percent.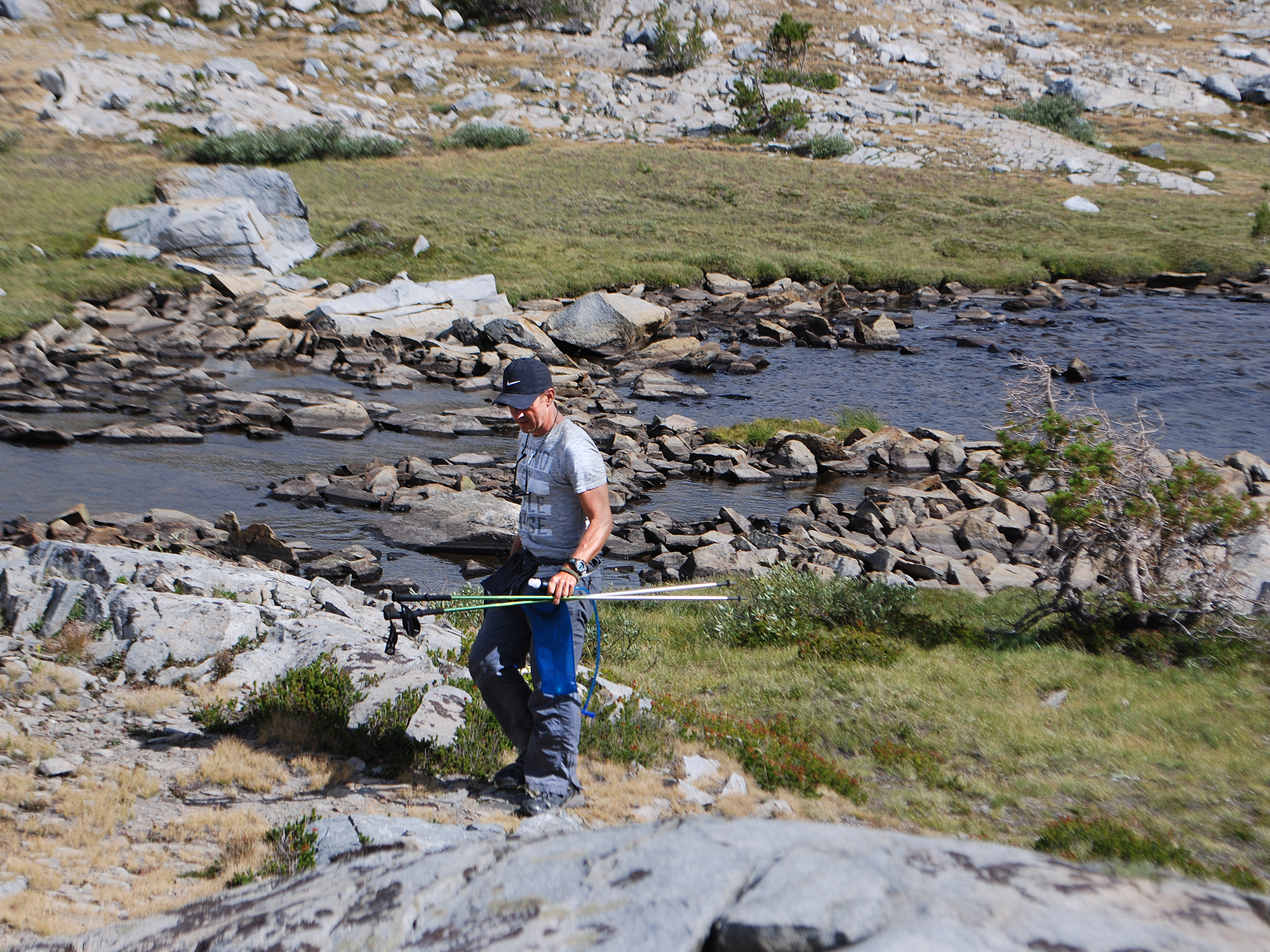 Filtering water at Thousand Islands Lake in the Ansel Adams Wilderness along the John Muir Trail, Sierra Nevada Range. Also shown: Black Diamond Distance Carbon Z Trekking Poles, Camelback 3 liter water bladder, Suunto Traverse Alpha Watch.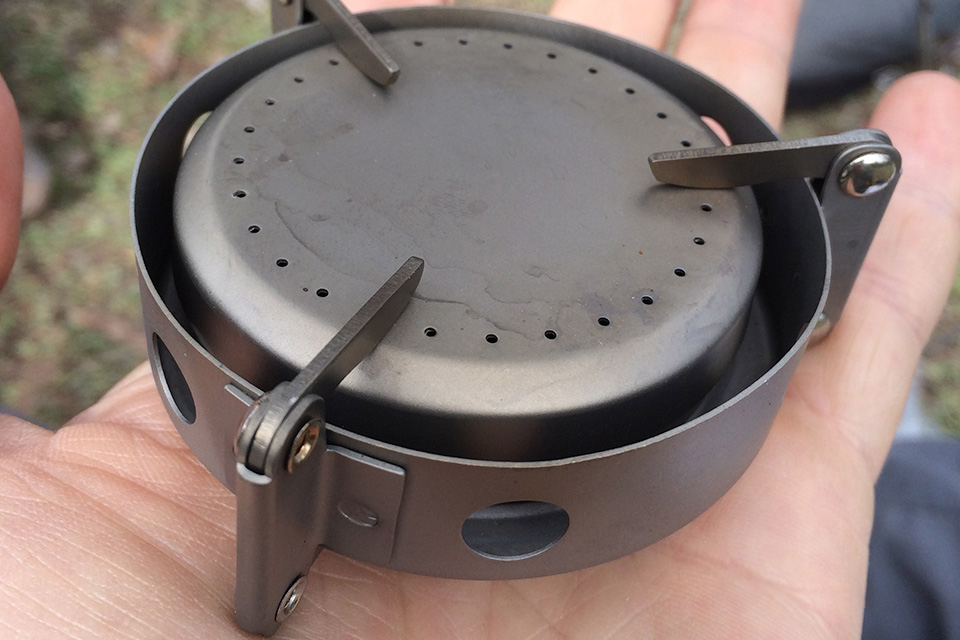 I've field-tested a titanium ultralight alcohol stove pretty extensively. It worked well enough and can be a great option for reducing weight just a little bit more than a propane stove and canister. This alcohol stove by Vargo is rated as one of the best on the market and for good reason. At the end of the day, though, I prefer propane over alcohol.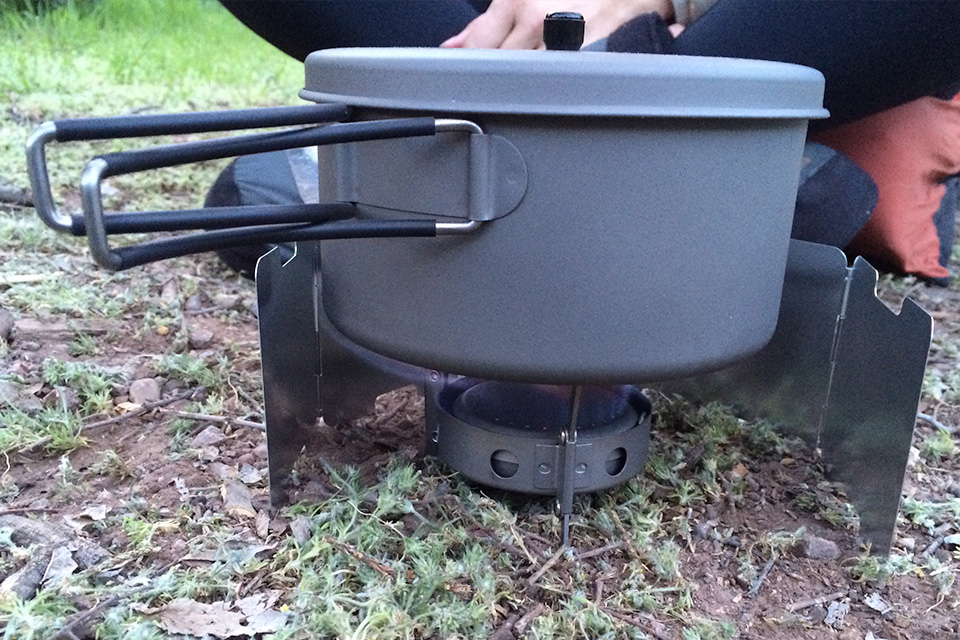 One of my favorite pieces of backpacking equipment is this Vargo 1.3 Liter Titanium cook pot. Astonishingly, it only weighs 0.5 oz yet it is remarkably strong. Made of titanium, this pot is great for all of your backpacking needs. The built-in strainer and rubber-coated handles add to the convenience. The pot comes in a mesh baggie and the inside is large enough to hold your propane canister and a lighter.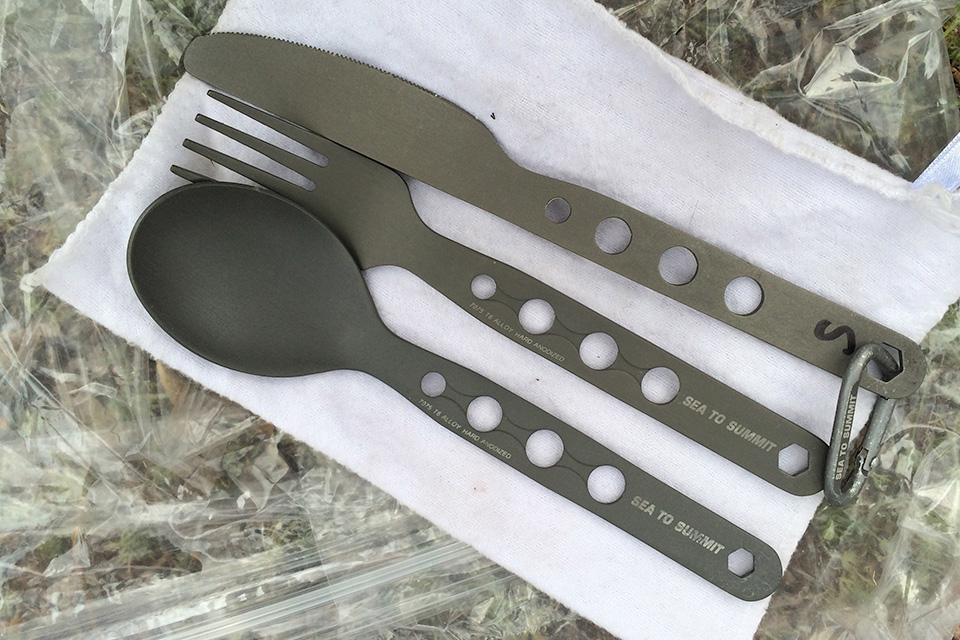 Sea to Summit makes a remarkable set of utensils made of aircraft aluminum alloy that make this set ultralight and very durable. The included alloy carabiner for keeping the set together is a great feature as well. I've tried many different utensil sets. This one has served me well on both backpacking and SUP adventures.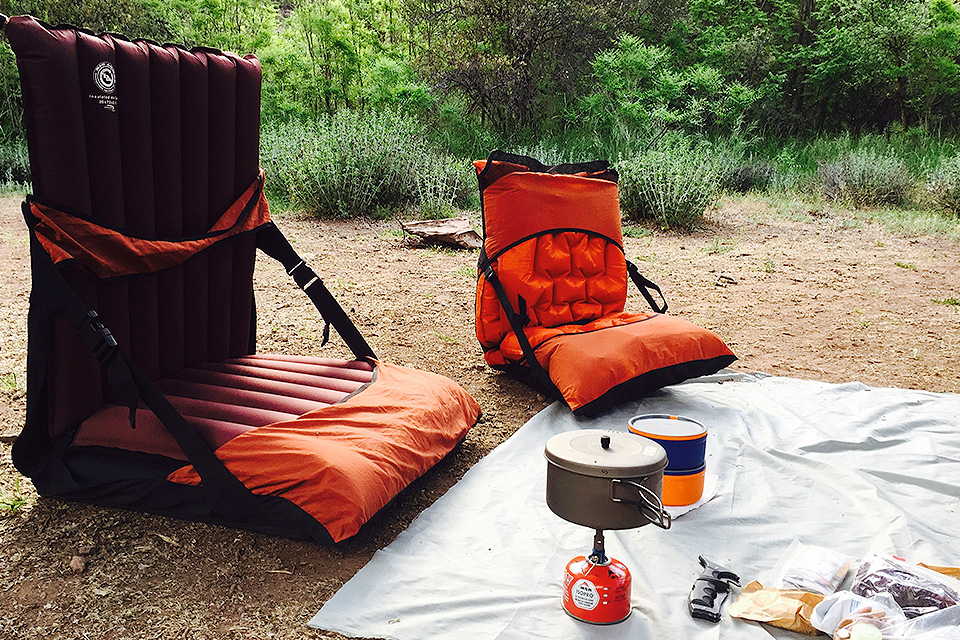 Looking for comfort at camp? If you use an inflatable sleeping pad as I do, get yourself a Therm-a-Rest Trekker chair. This very light frame allows you to fold your air mattress into a chair shape and use it as a seat on the ground. This is a really great and comfortable seat. Be sure to set it on a tarp or mat on the ground to avoid puncture.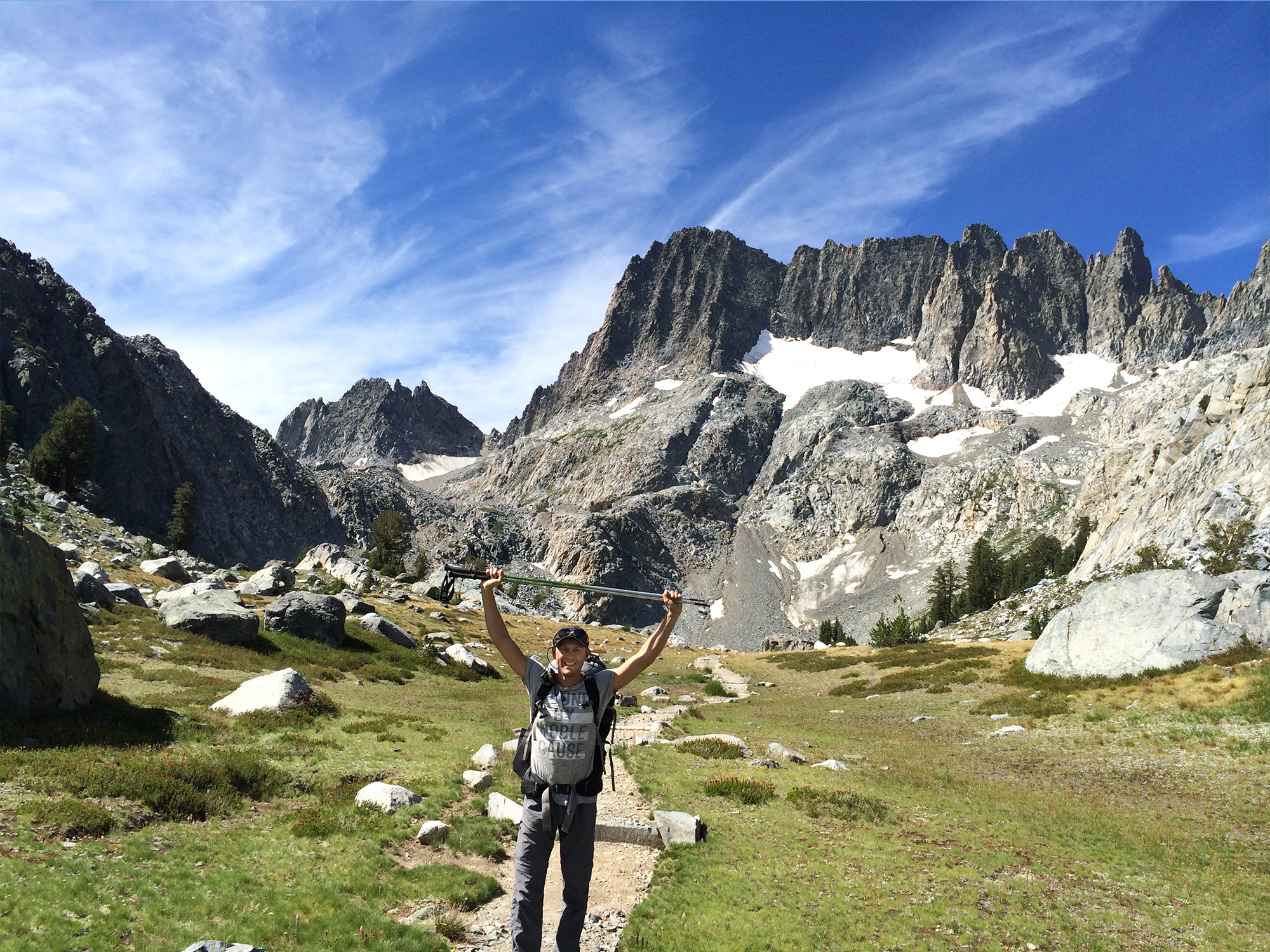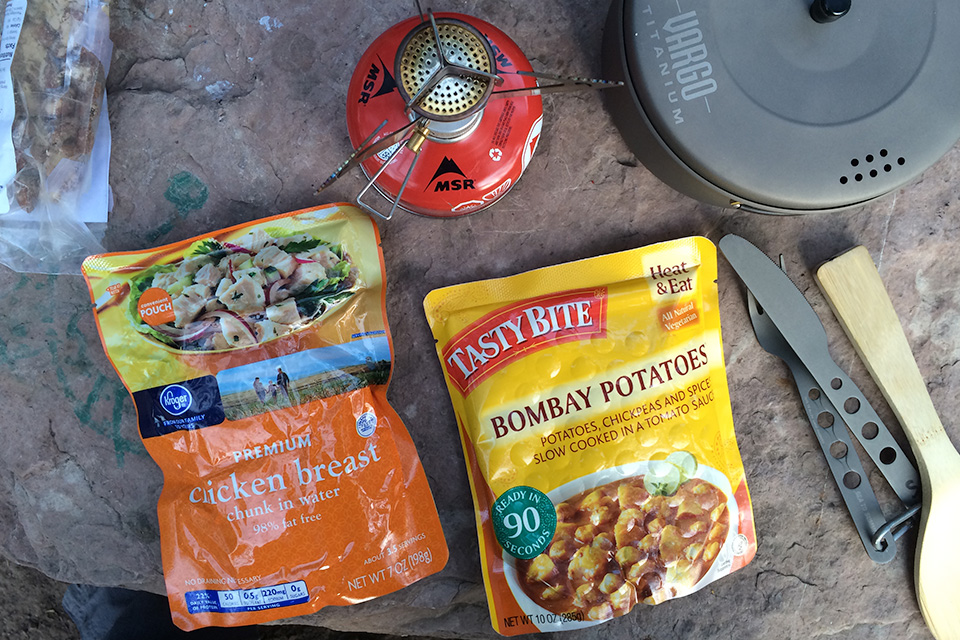 When it comes to food, I don't skimp either. My food weight is slightly heavier than some who venture out, but I again opt for a bit more weight in exchange for quality, enjoyable meals. In other words, I don't do Mountain House. I am not a fan of freeze-dried food. So, I have refined and refined my meal kit and have come to discover great meals that are just as compact.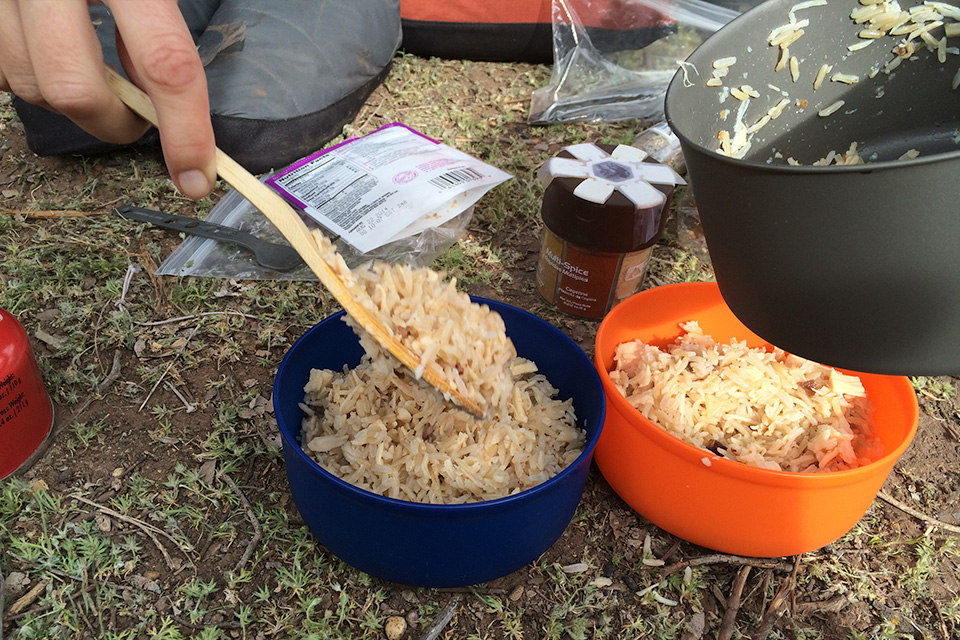 One thing I avoid is meals that require long cook time. Heating up water is one thing. Having to soften foods like pasta is entirely a different animal. I avoid food that will eat up both my propane reserves and my minutes of sunlight. Thus, the foods I bring are generally precooked and only take a minute or two to make ready to eat.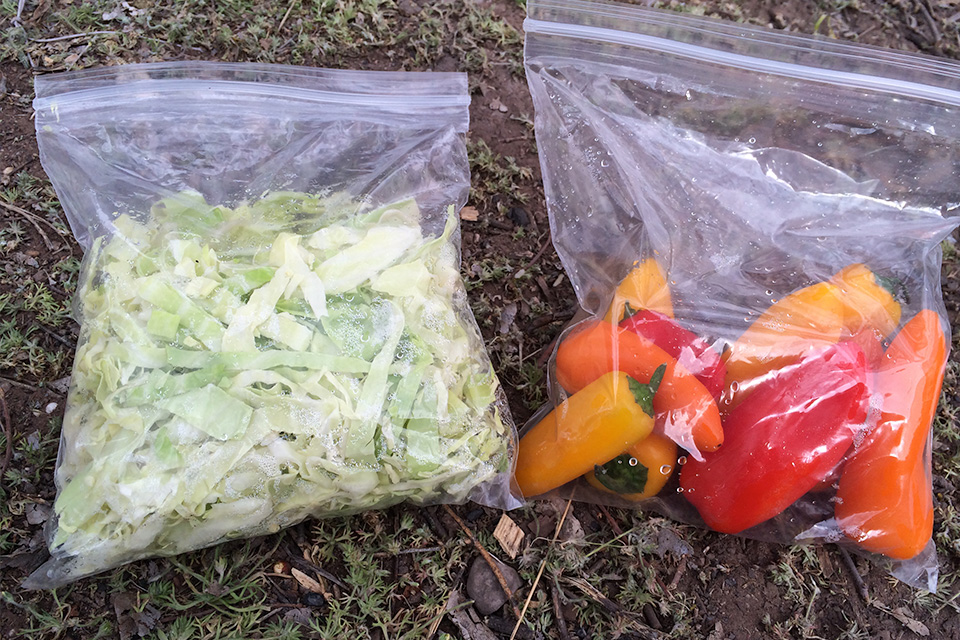 When it comes to raw foods, I generally tend to bring food items that stand up over time on the trail. For instance, a mixed bag of green and purple cabbage, chopped carrots, diced celery, sliced mini peppers, and heartier veggies last several days without wilting or turning. I avoid things like cucumber and tomato as these items get mushy.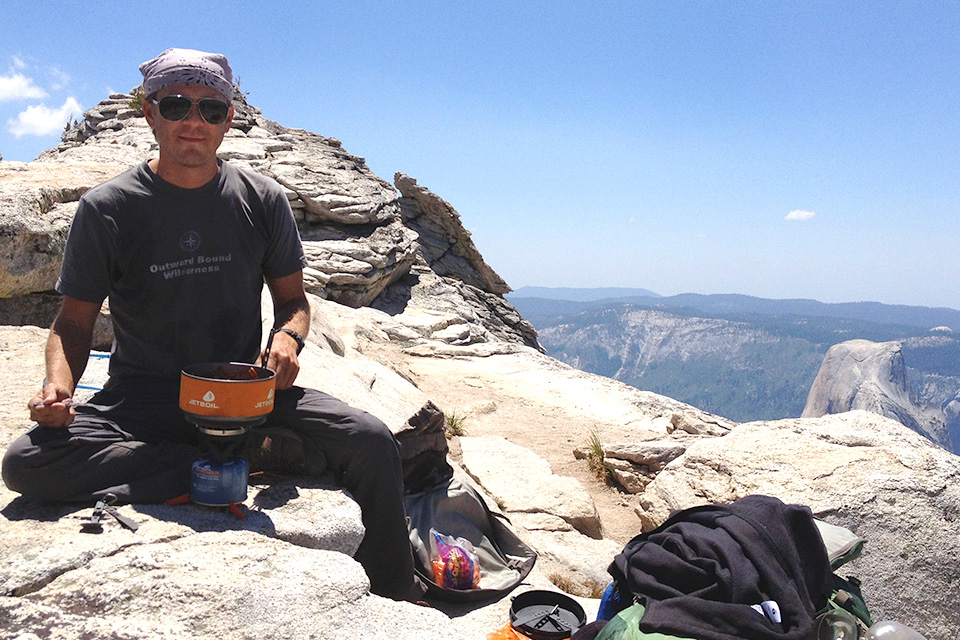 Tie it all together with assorted cured meats, powdered potatoes, bacon bits, packaged pre-chunked chicken, cooked rice, Indian sauces, chick peas, lentils, packaged tuna, protein bars, trail mix, fruits like cuties and small apples, oatmeal, and powdered coconut milk and you have a decent mix of foods to choose from.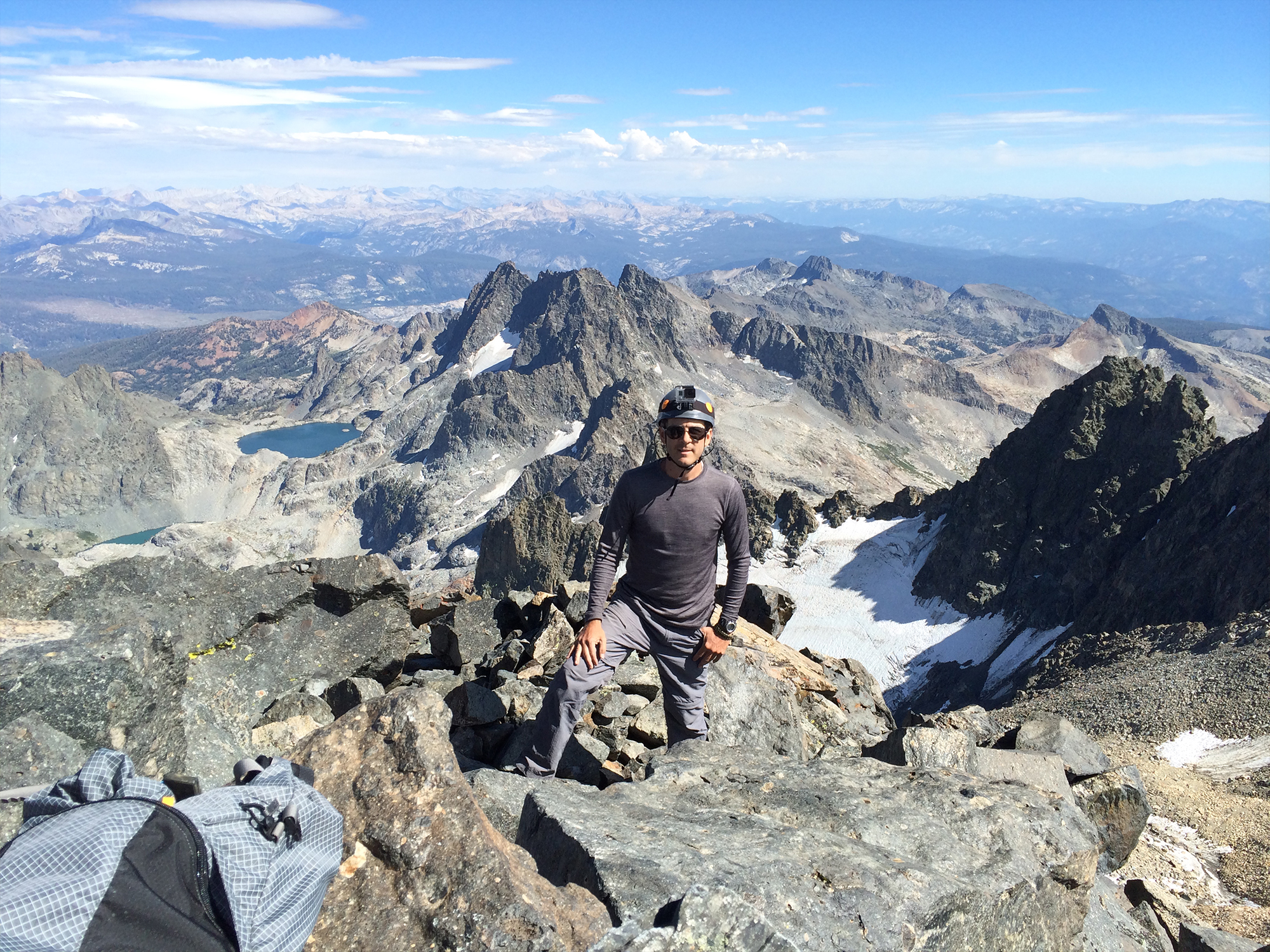 I have had the opportunity to hike segments of the John Muir trail and ascend a few 14ers including shown above: Summit of Mount Ritter in the Eastern Sierra Nevada within the Ansel Adams Wilderness Area. My treks have taken me deep into the remote jungle of Brazil's Amazon Basin and all the way to the high peaks of the Italian Dolomites along the Italian border with Austria. I have discovered the real value of venturing on foot with a pack on your back.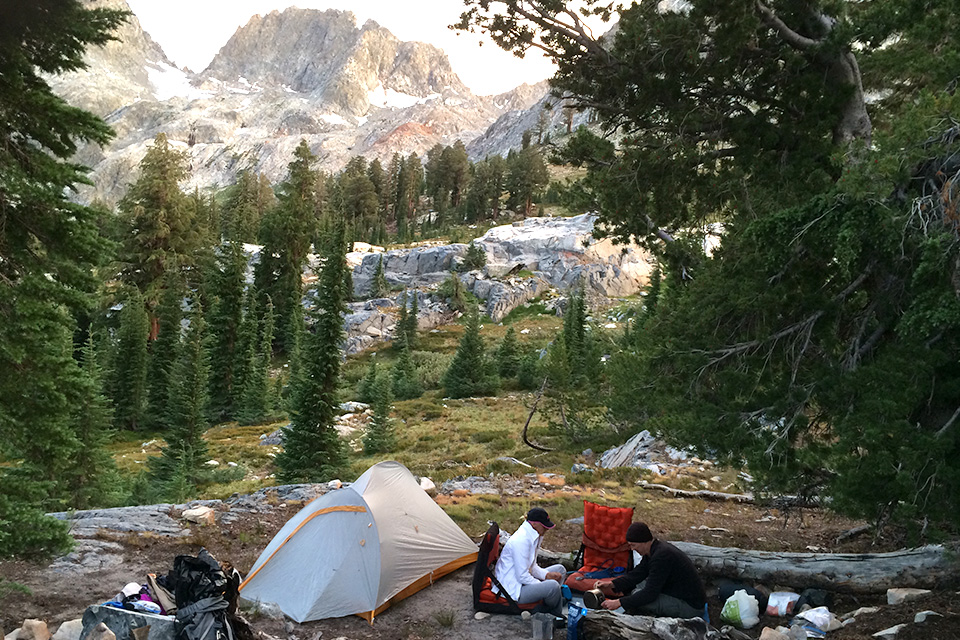 Basecamp along the John Muir Trail below Mount Ritter in the Sierra Nevada Range of California the evening before our ascent to the summit of Ritter.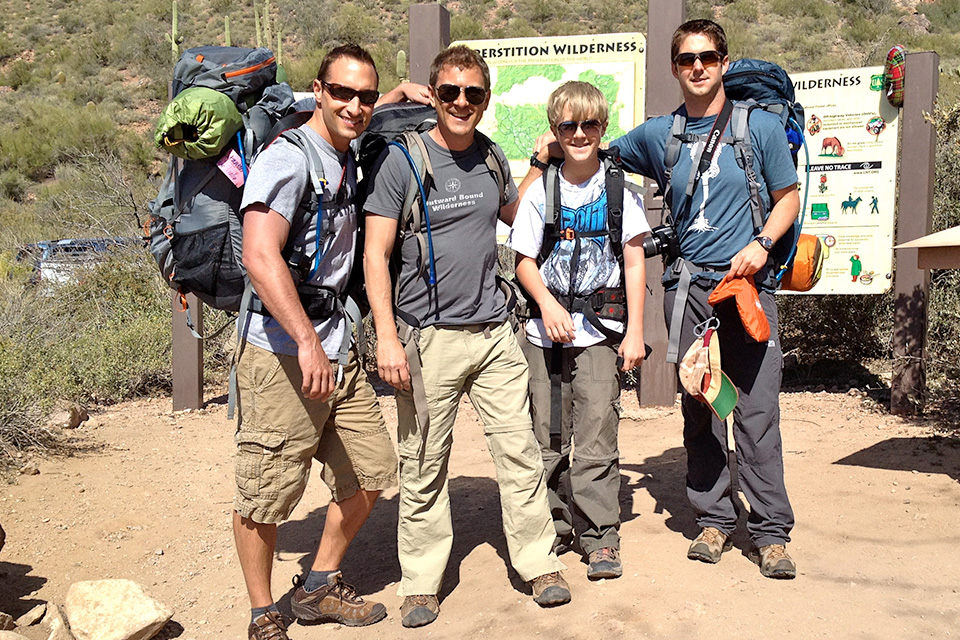 At the trailhead with friends and my son Collin before embarking on a 3-day loop into the Superstition Wilderness Area of Arizona.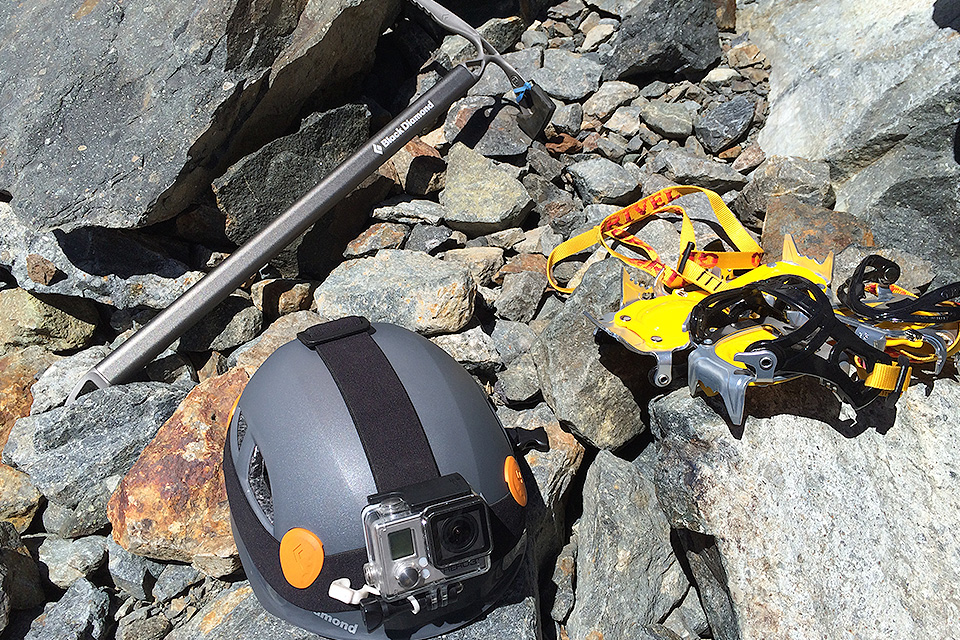 Climbing gear used to climb snow fields and ice sheets on Mount Ritter. We followed the same route as John Muir's first ascent of this iconic peak.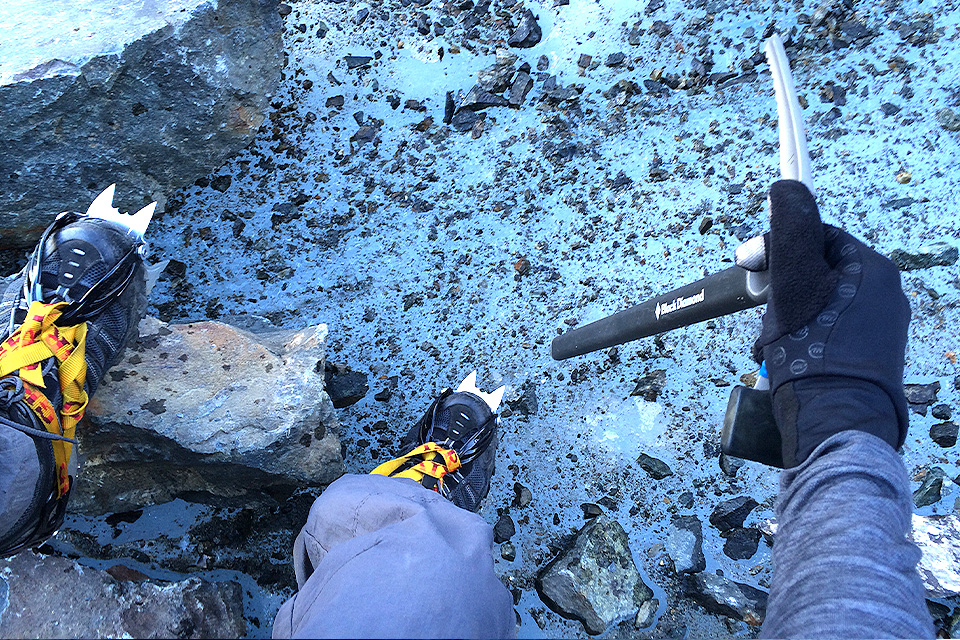 Geared up and ready for the ascent. Headed up by a good friend who had climbed this route several times before, we free climbed this route without ropes.