There comes a time in one's life to throw a backpack over your shoulder and venture to destinations unknown.
Why? Because there are few other ways better than an epic trek in a far away, exotic locale to be able to look back at yourself and discover who you truly are.
Ever since I was a child I have felt the call to adventure. Far away places taunted my heart and mind…whispering to me to go. Just go. But, because I rushed my early adulthood and found myself married at age 21, the call for distant places fell by the wayside. Through my 20s I launched a flourishing career as Director of Product Development for a toy company and then on to start up several dotcoms. Although I wasn't yet an international traveler, I was able to hone my skills at backpacking and camping near home.
By my early 30s, the call for international travel had strengthened and I decided that it was time to venture out further from my homeland. My first adventure outside of the United States was in 2003 to the postage-stamp-sized country of Belize. Belize had gained independence from Great Britian as recently as 1981 where it had been known for hundreds of years as British Honduras.

Here, my Lonely Planet book instructed me to find a fisherman at the local wharf named Captain Buck who had a tiny fishing skiff. The book said he would agree to transport me to the 6-acre island of Tobacco Caye for a small fee.
I packed a small backpack and threw it on my back, caught a flight to Belize City and had the first night planned out. Everything beyond that first night was completely unplanned. I had decided to refer to a copy of Lonely Planet for guidance. When I arrived in Belize City I took a cab to the boat docks and caught a speedboat taxi across the turquoise blue Caribbean Sea to the backpacker island of Caye Caulker.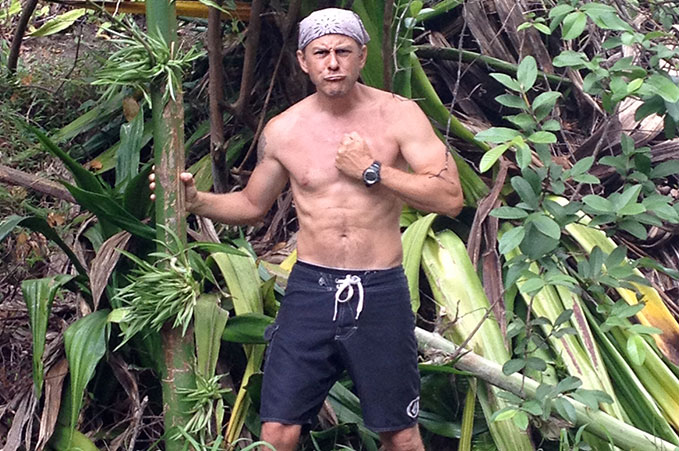 Acting out my inner jungle wild man.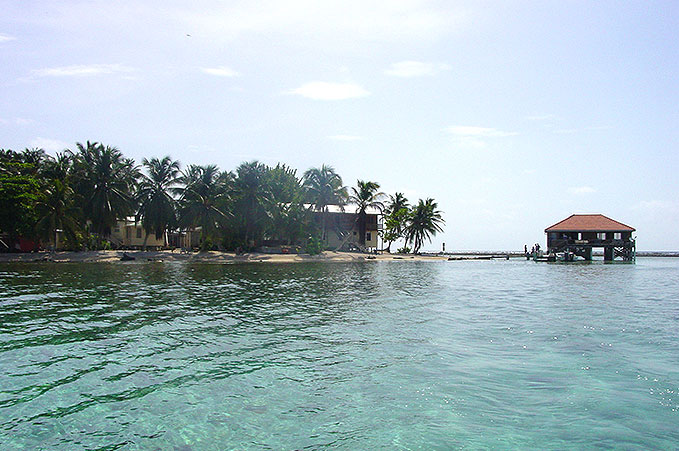 The island of Tobacco Caye, Belize


One of my favorite places on Earth. Tobacco Caye, Belize. [Photo courtesy Reef's End Lodge]

After Caye Caulker I returned to the mainland and caught a bus south to the town of Dangriga. Here, my Lonely Planet book instructed me to find a fisherman at the local wharf named Captain Buck who had a tiny fishing skiff. The book said he would agree to transport me to the 6-acre island of Tobacco Caye for a small fee. The island was a tropical paradise that had once been a stowaway island for Pirate's tobacco. It was located right on the world's second-largest barrier reef. Once on the island, I checked into a small off-grid, all-inclusive lodge named Reef's End Lodge, which at the time was run by a gent named Santo Malo. While here, I shared dinner and drinks with local fishermen and ate fresh lobster and grouper. When I departed, I negotiated a deal with Santo Malo to have his son transport me along the reef down to the town of Placencia. The trip went on and included excursions deep into the jungle to visit the ancient "Jaguar" Mayan temple at Lamanai, as well as inner tubing on a stunning jungle river. I was truly hooked on Belize and even more so on international travel with a backpack.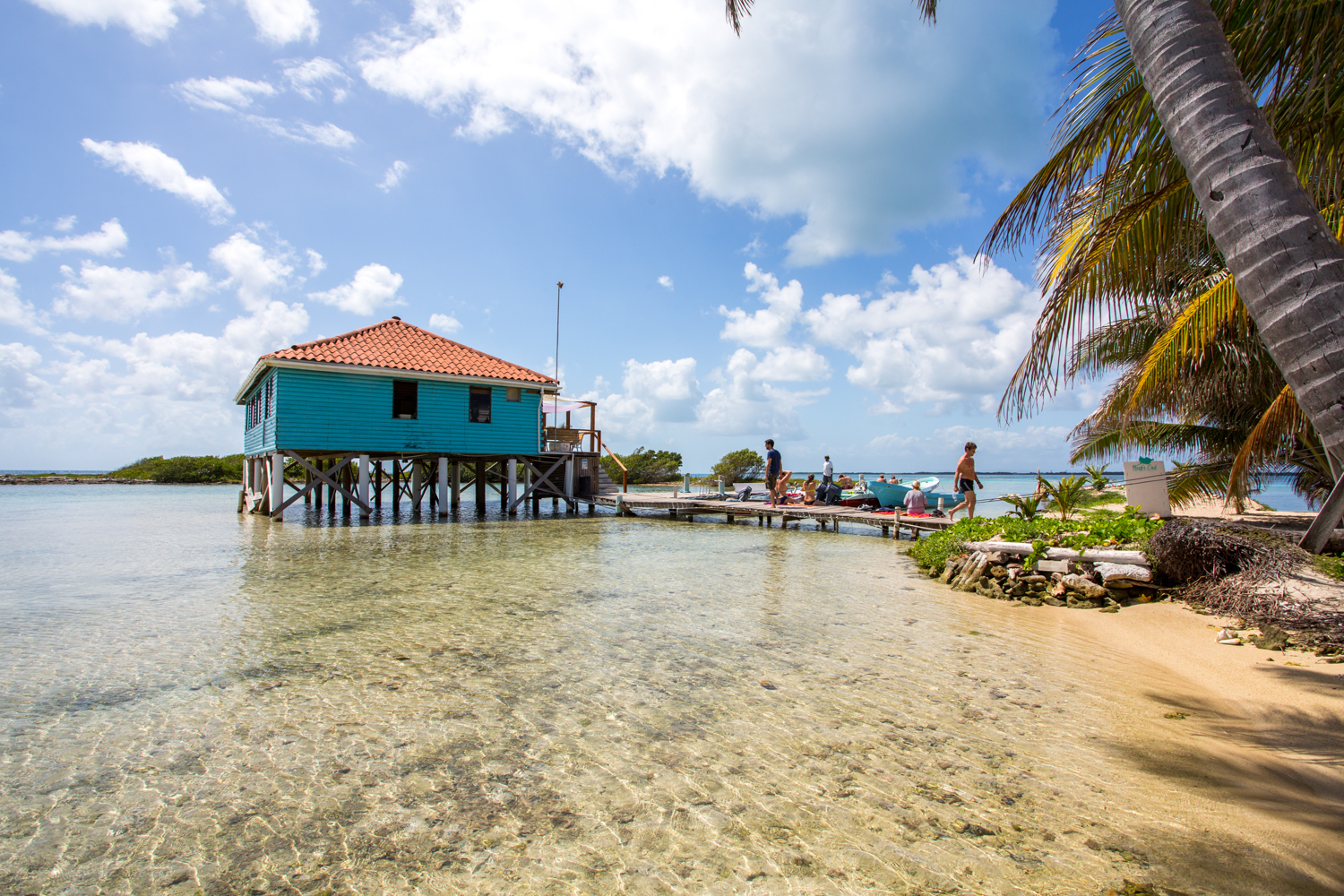 The bar and dining hall at Reef's End Lodge, Tobacco Caye, Belize. [Photo courtesy Reef's End Lodge]

Where Next?
Following my first trip to Belize, I was fortunate enough to travel with a friend to Brazil. Here we found ourselves partying in Rio de Janeiro, exploring the shores of Iguazu Falls on the border with Uraguay and Paraguay, basking in the sun on beautiful beaches, hang-gliding over the jungles around Rio, exploring the historic city of Salvador in the state of Bahia, and traveling up the Amazon River on a fishing skiff to the remarkable, remote town of Altar de Chao and it's picturesque white sandbars that sit in the middle of the river of life.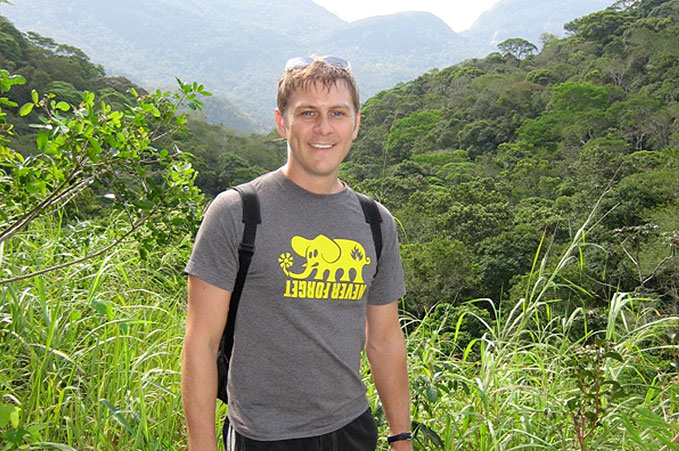 Traversing the jungle trails of Rio de Janeiro, Brazil.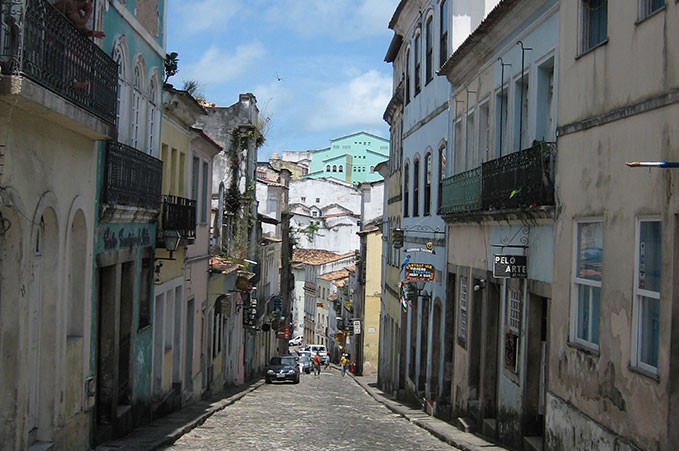 Exploring the streets of Salvador, Baihia, Brazil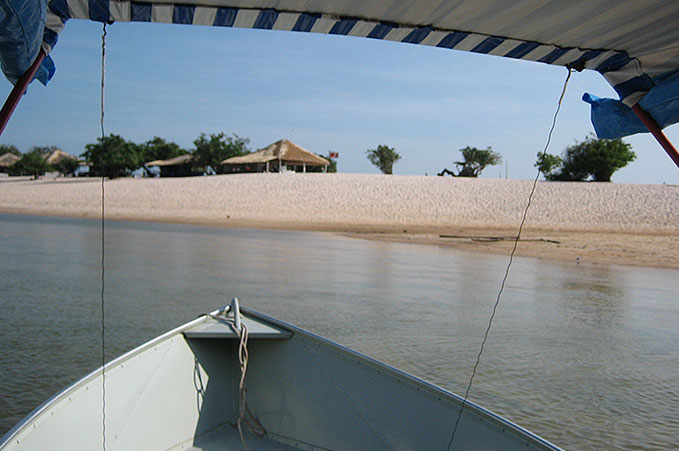 Approaching the sandbars of Alter do Chao on the Amazon River of Brazil.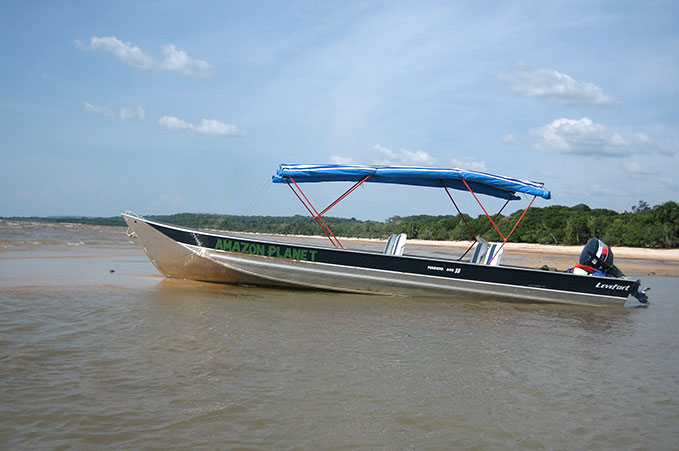 Our transportation for 100 miles of the Amazon River in Brazil.

With the backpacking bug fully set in, my next adventures took me from the depths of the stunning and rugged Grand Canyon to the remarkable heights and green carpeted hills of the Italian Dolomites along Italy's border with Austria. On many of my trips, I would return with treasures that I now display around my home as reminders of epic journeys.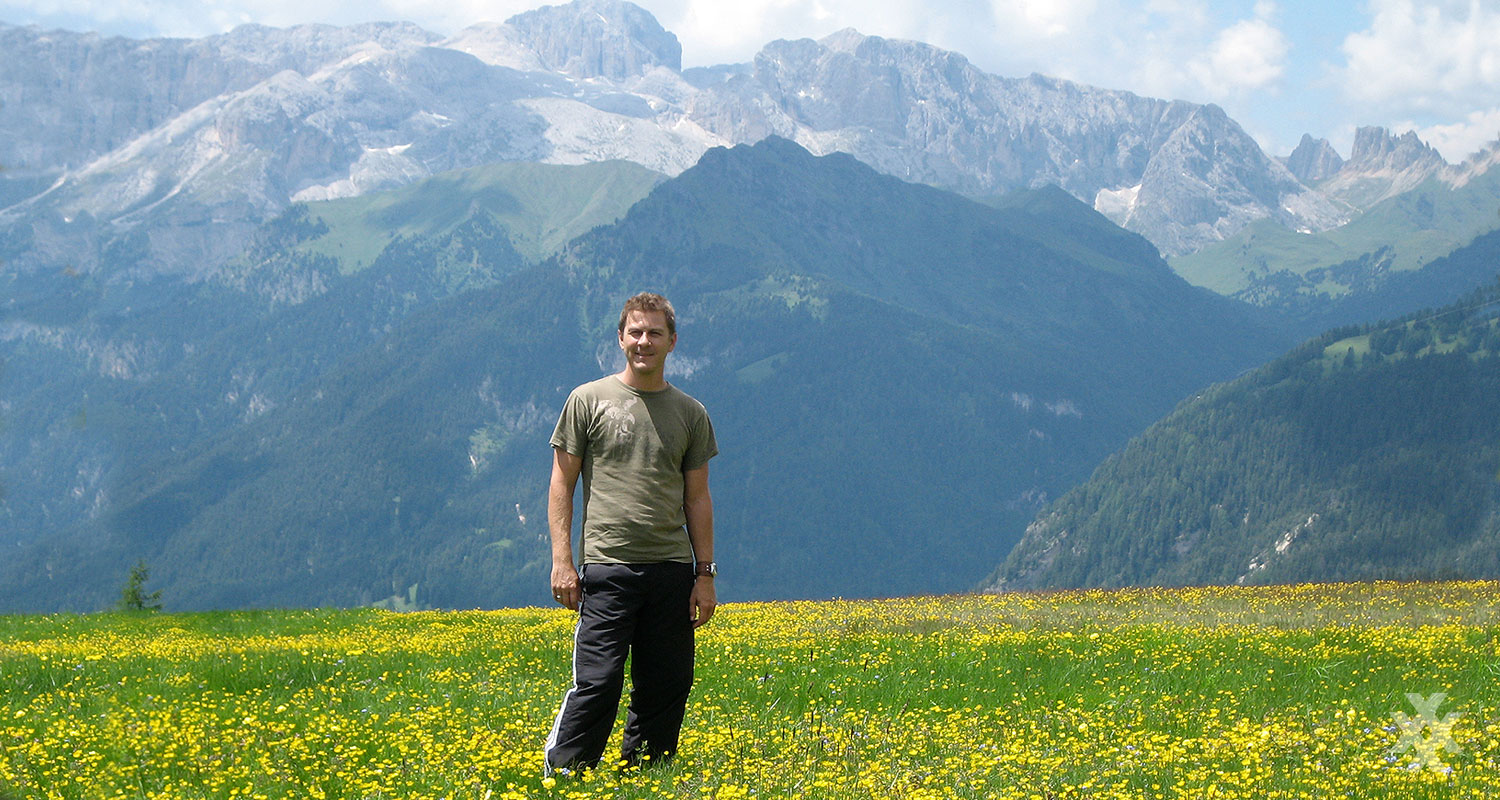 The hills are alive in the Italian Dolomites along the Austrian border.

I have explored the rich culture of Guatemala and the ancient city of Tikal. I have trekked across Yosemite National Park up and over Cloud's Rest. I have hiked the John Muir trail through Ansel Adams Wilderness to the high elevation Thousand Island Lakes, and ice climbed the adjacent Mount Ritter on the same route first ascended by John Muir himself.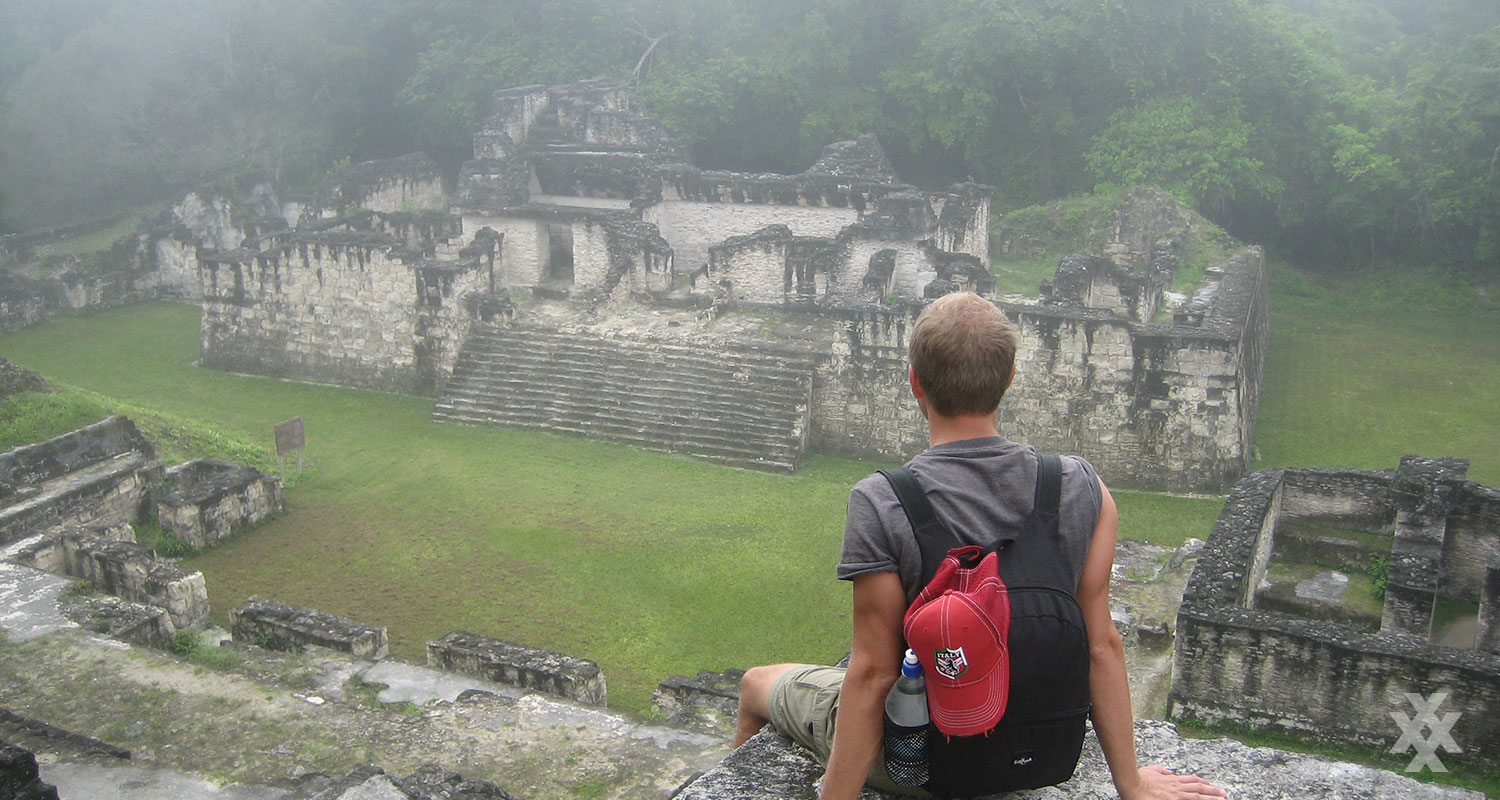 Enjoying the early morning fog within the ancient city of Tikal, Guatemala.

I have ventured into remote canyons of southern Utah and Arizona. I've backpacked with my son, who at the time was only 12, throughout Costa Rica. I've backpacked Kalalau Trail on the ribbon's edge cliffs of the majestic Napali Coast of Kauai. I love exploring on my own two feet exposed to the elements.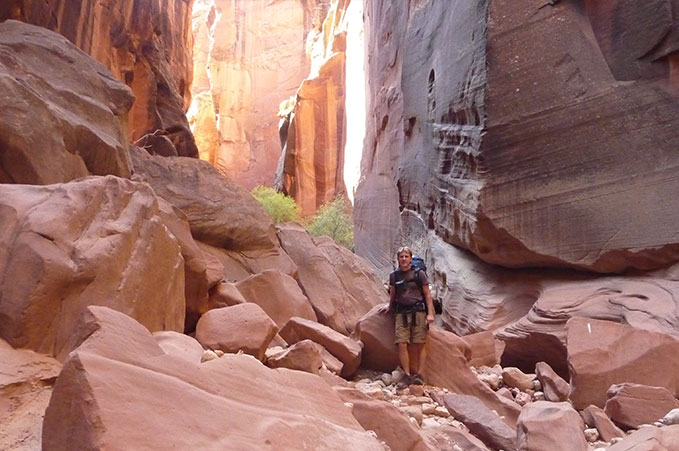 Backpacking Buckskin Gulch within Paria Canyon, Utah.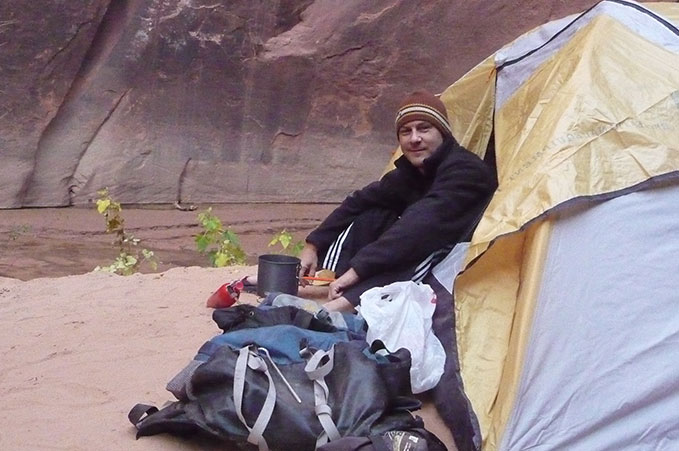 Confluence of Buckskin Gulch and Paria Canyon, Utah.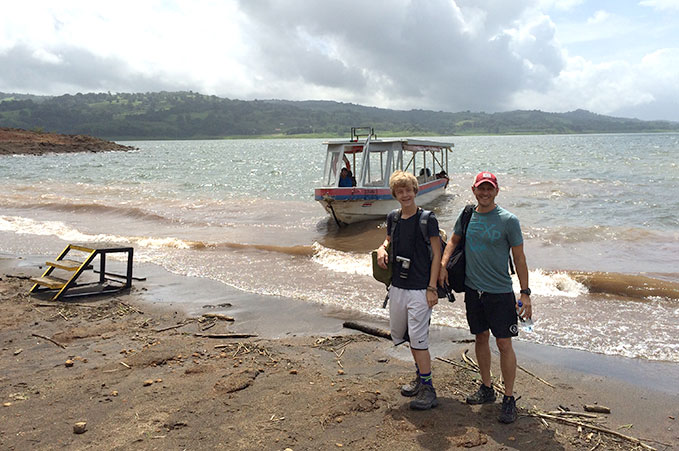 Lake Arenal in Costa Rica. with my son, Collin.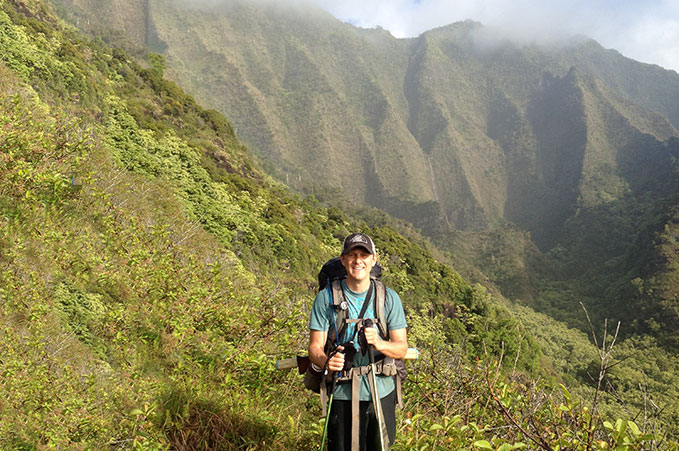 Backpacking Kalalau Trail, Napali Coast of Kauai, HI.

Along the way I have reached my limits, I have found my passion, and I have discovered the person inside who needed to see the light of day. All of these journeys brought me one step closer to the man I am today. I wonder how many people truly know themselves. I wonder how an epic journey, something that pushes their limits, that introduces them to new cultures, new people, new food, new perspectives would, in a sense, reshape who they are. Maybe that person is you. Maybe you are ready for such an experience–something to get you going, out of a rut, out of living life aimlessly and into a life with passion and purpose.
Join the Fun
If you are interested in participating on a trek, from time to time we schedule trips and allow a small group of participants to join in. If you do not have your own gear, we can assist you with rentals in the local area where we embark. If you have a pet and would like to bring them, we require that your dog remain leashed at camp, has all of their vaccinations, and plays well with people and other dogs.
To find out more about our upcoming excursions click below.