Traverse the waterways on multi-day adventures with an inflatable stand-up paddleboard. Able to be packed and checked with your airline luggage, this SUP goes where you go.
One of the challenges of paddling adventures is the transport of equipment to and from the put-in and take-out points. But, what if you could fit your entire set-up, watercraft, and all your gear into a backpack? Enter the inflatable expedition ready, SUP.
Fully rigged, this watercraft can navigate calm and tranquil lakes and, with a bit of training, even rigorous river rapids. The inflatable SUP can go with you anywhere as fitting it into a durable, included backpack allows you to check your paddleboard in airline luggage. Fit into the bag your detachable two-piece fiberglass paddle, a compact life jacket, the center fin, and a recovery patch kit and you are good to go just about anywhere in the world. Watch our paddling adventure videos on 4XPEDITION Adventurer. >
Make/Model: BOTE Aerobote Drift Bugslinger Construction: Military Grade PVC Hull: Planing Type: Inflatable Weight: 34 lb Capacity Weight: 350 lb Length: 11 feet 6 inches Thickness: 6 inches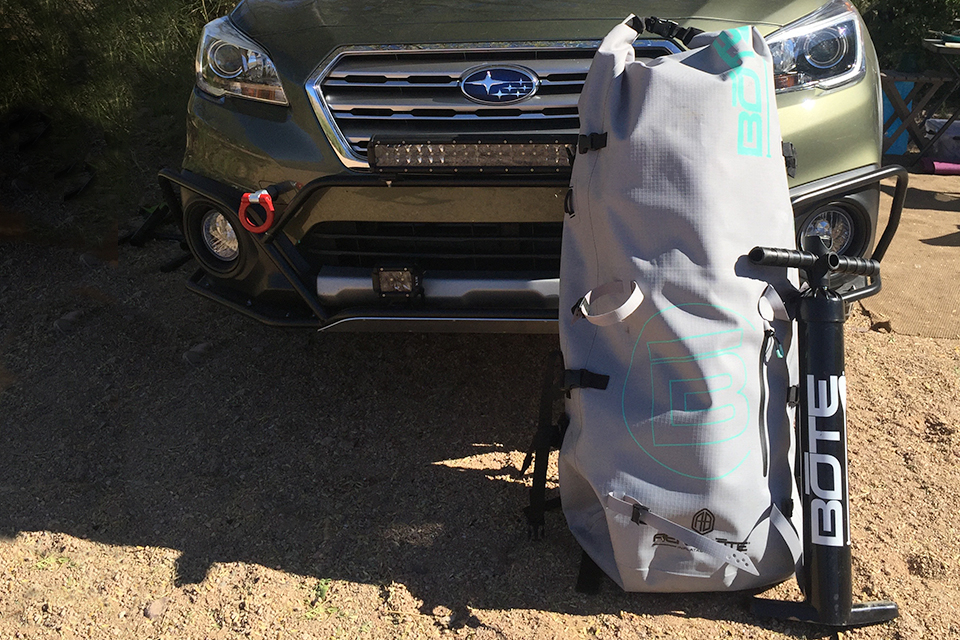 Once deflated and rolled up, the typical inflatable stand-up paddleboard and included high-efficiency pump fits into a tough 39″ x 19″ rubber-sided, 100% waterproof roll-top design carrying bag featuring a shoulder harness with a waist belt and additional cam straps. Total weight is 42 pounds (under the 50lb weight limit for most airlines standard baggage).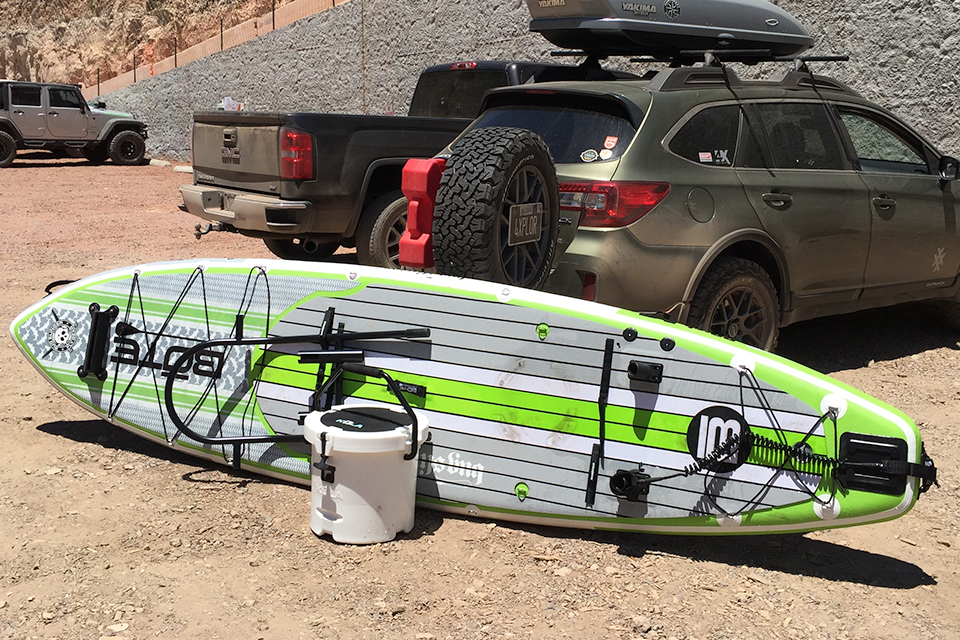 Inflation is quick and easy using the high-efficiency hand pump, a battery-powered pump or a compressor. Once inflated, our BOTE Drift Bugslinger measures a whopping 11 feet, 5 inches long and is 34 inches wide and features numerous mounting points and a bungee gear strap system for securing gear.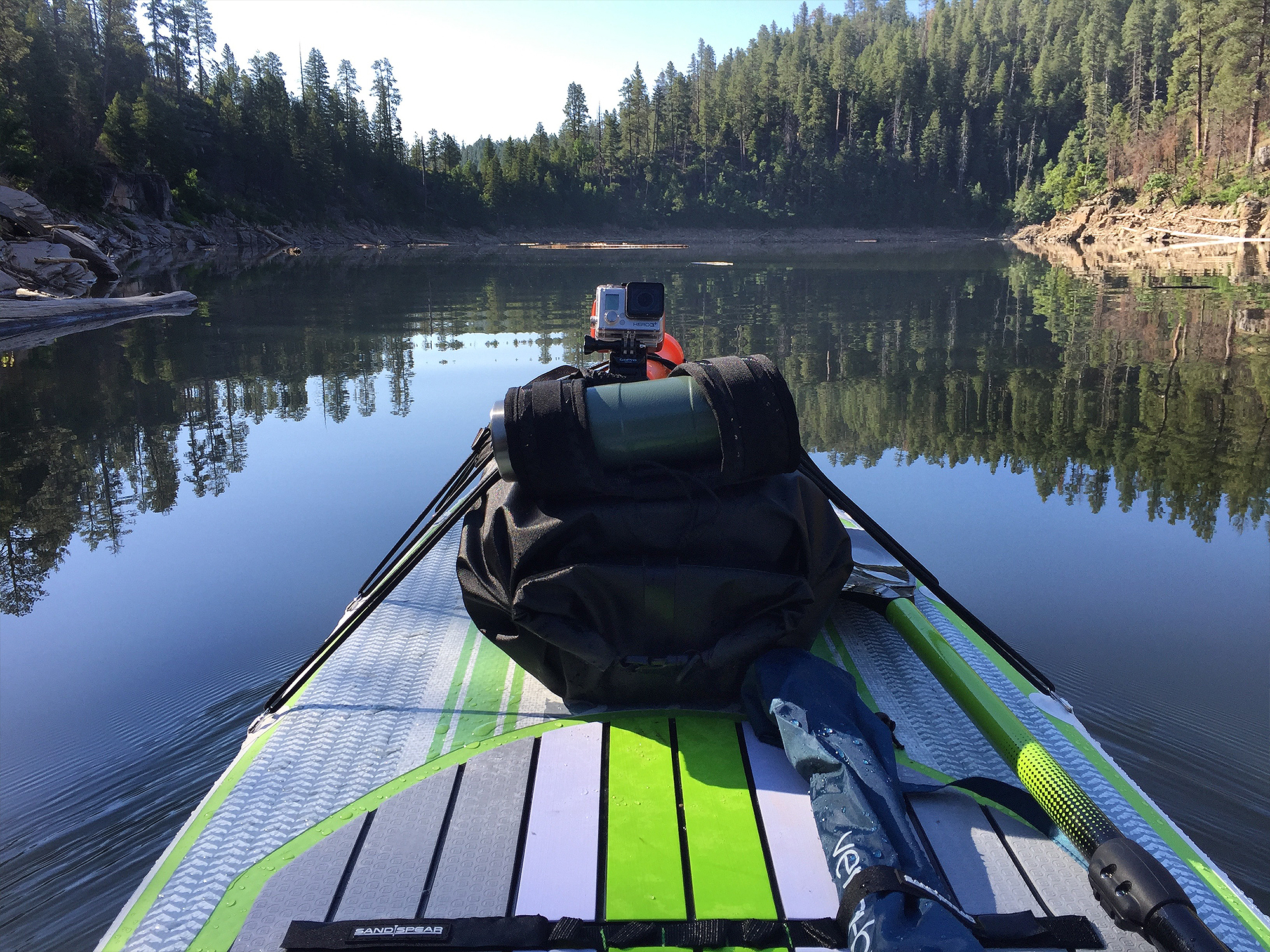 The 4XPEDITION Stand-up Paddle Board is provided by BOTE Boards and is an inflatable Aerobote board equipped with accessories ideal for fly fishing and multi-day SUP excursions.
BOTE Mountable Paddle Sheath (included with SUP)
BOTE Mountable Sand Spear Sheath (included with SUP)
BOTE Mountable Rack Receivers (included with tackle rack)
BOTE TravelLink Hitchhiker Waterproof Case
BOTE TraveWeb Tackle Rack Mesh Gear Bag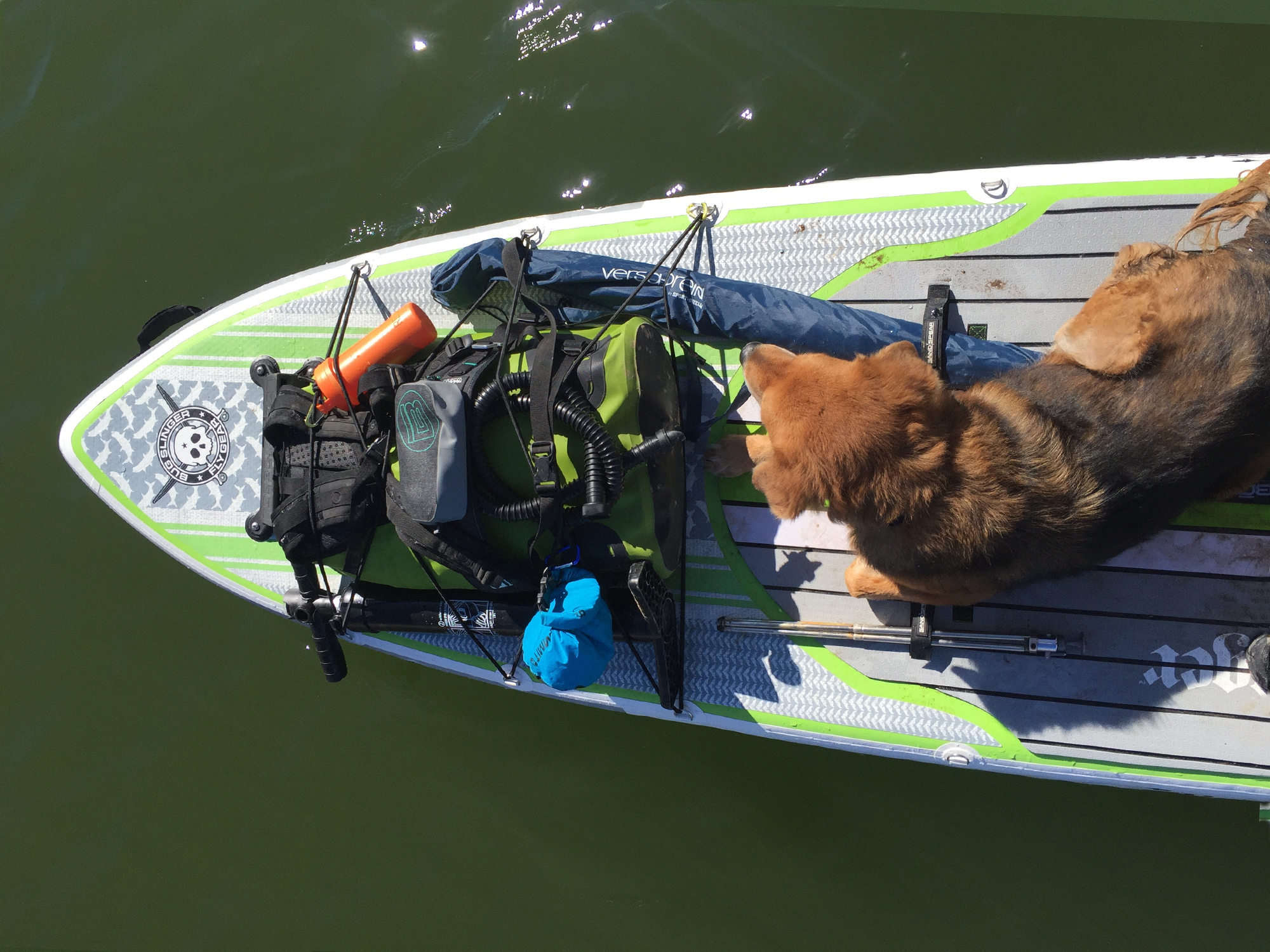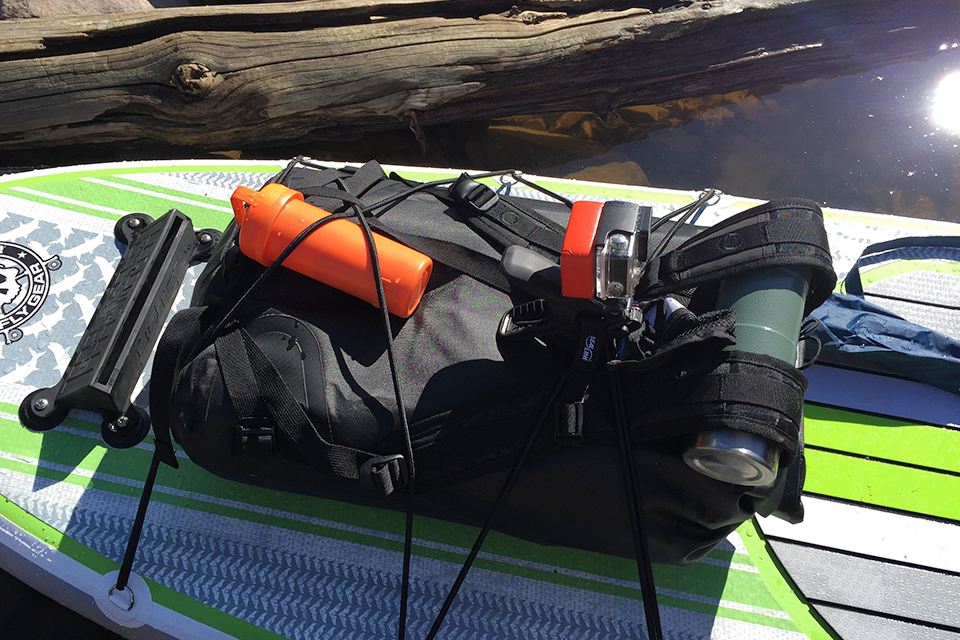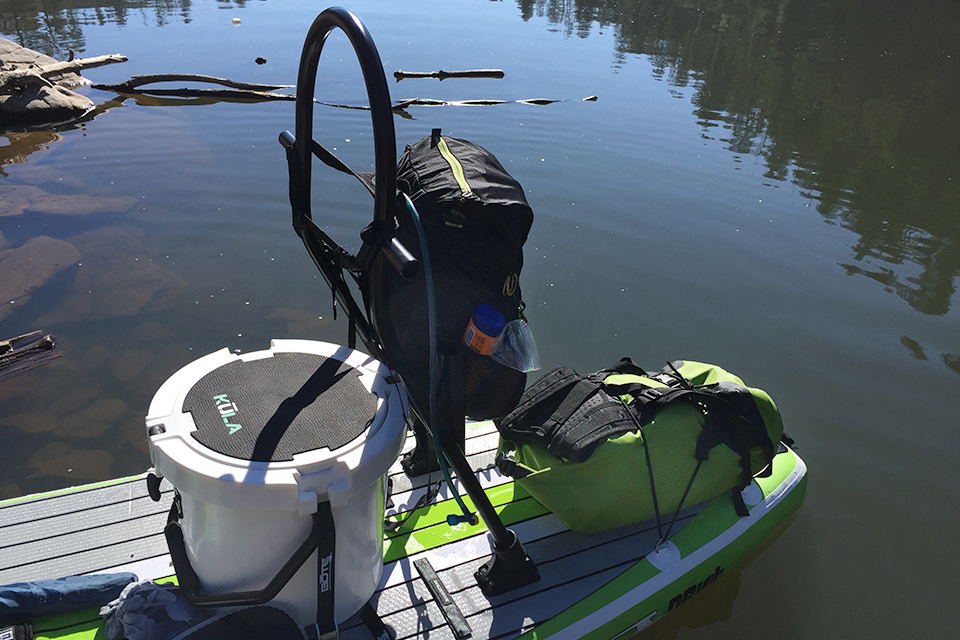 The expedition paddleboard offers sufficient available room aboard the craft allowing for plenty of mounting points for gear. Our set-up includes two 35 liter Sea to Summit dry bags, a sunbrella, fly fishing rod tackle rack (sold separately) and a KULA 5 gallon bucket cooler (sold separately).
This setup has served well on a variety of expeditions including alpine mountain lake exploration, slot canyons of Lake Powell, multi-day river excursions and more. The BOTE Aerobote Drift Bugslinger is an ideal watercraft for fishing excursions as well.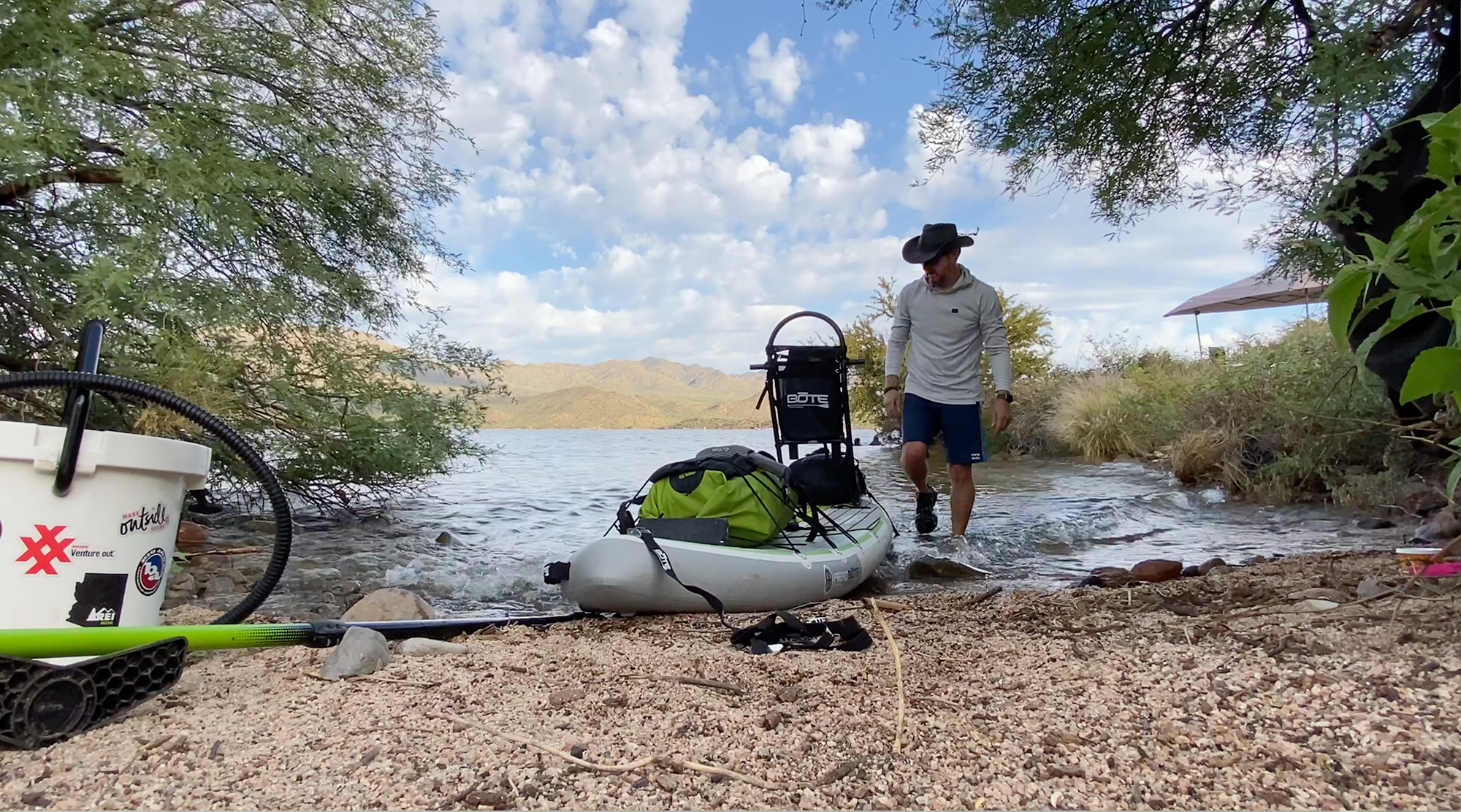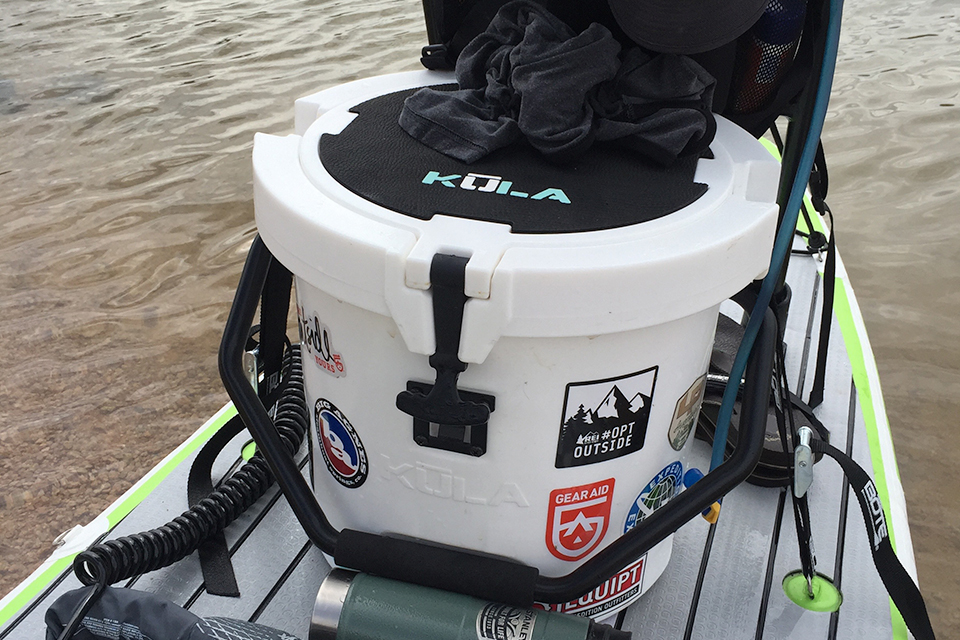 Also made by BOTE, the KULA 5 Gallon Bucket Cooler is a really cool innovation ideal for your SUP excursions. The KULA includes sinching straps to mount your cooler right to your stand-up paddleboard to be used as a seat while paddling and fishing. The cooler holds plenty of cold items for a two or even three-day excursion.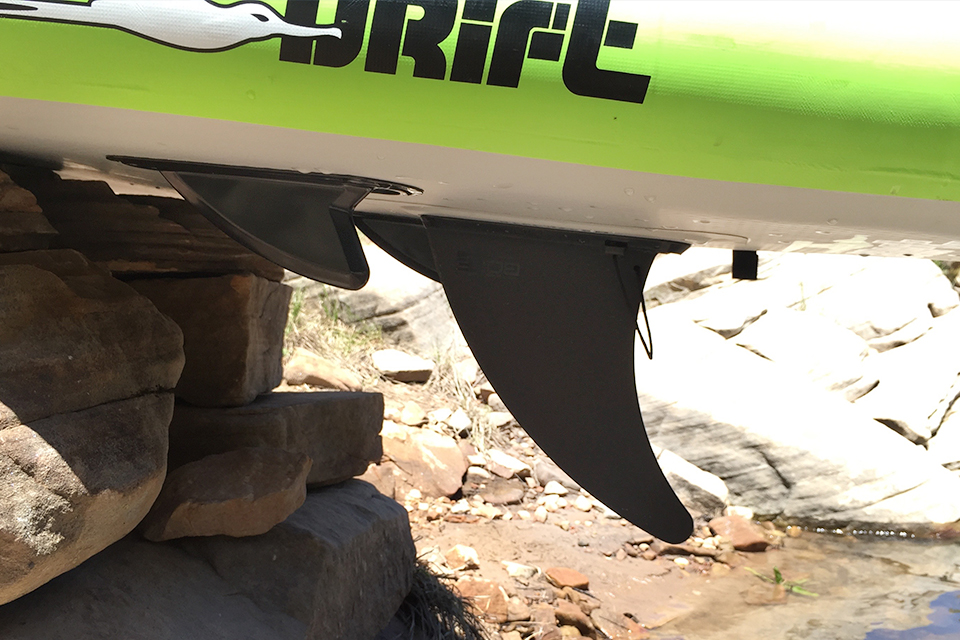 The included rear plastic fin provides for added stability and paddleboard control when steering clear of rocks and debris. The fin is easily slid into and out of the provided sheath mounted under the board and includes a tethered locking key for added security.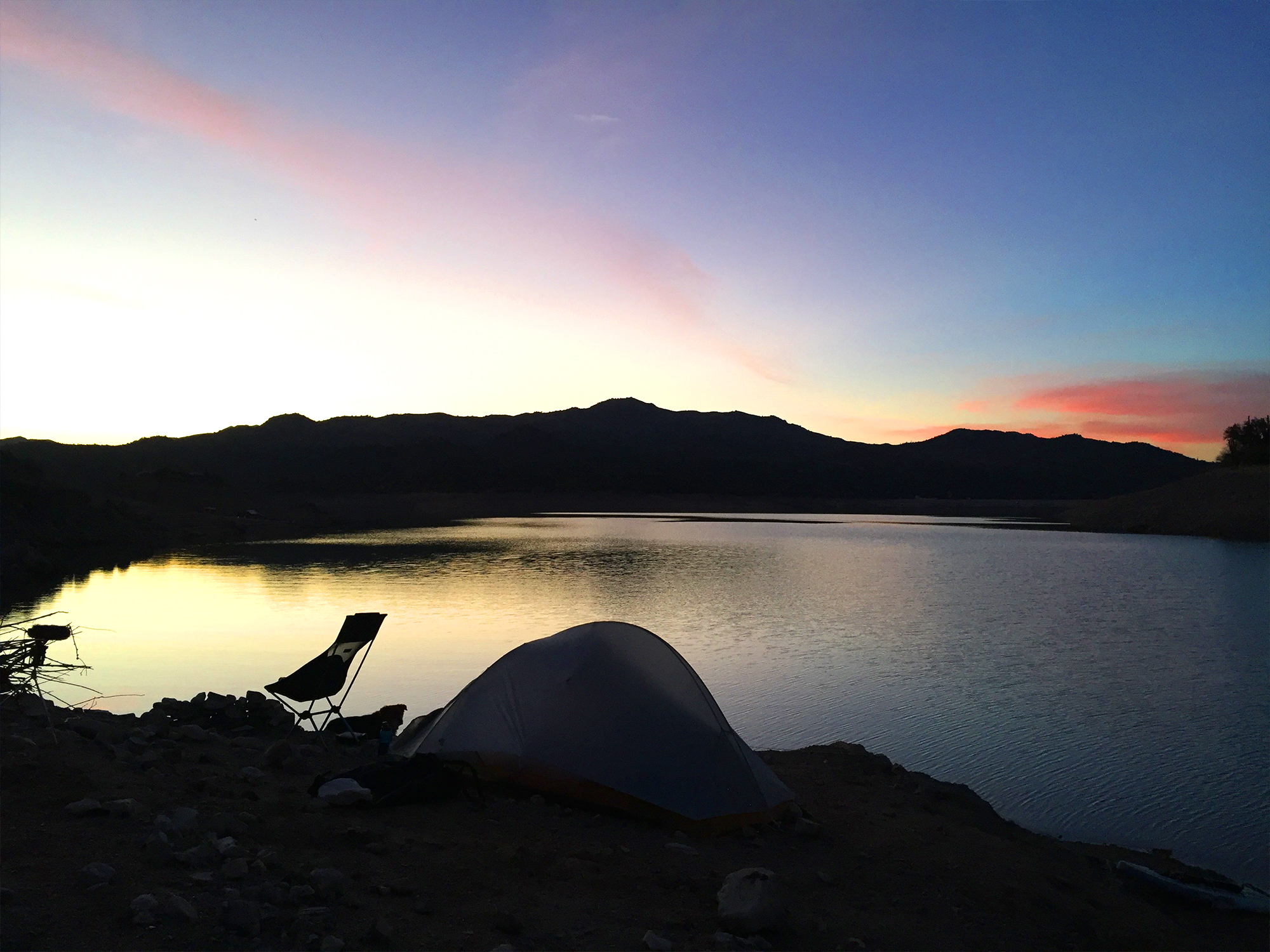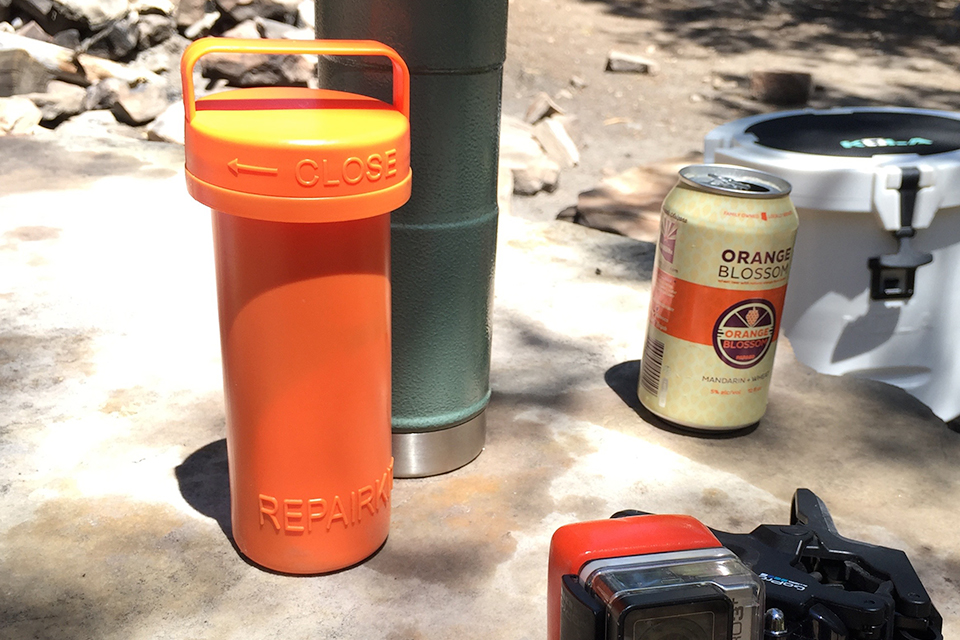 BOTE includes a buoyant emergency repair kit in case of any punctures or rips. The kit comes with patches, glue, and a valve tool inside a bright orange canister with a convenient ring handle to attach it to a carabiner.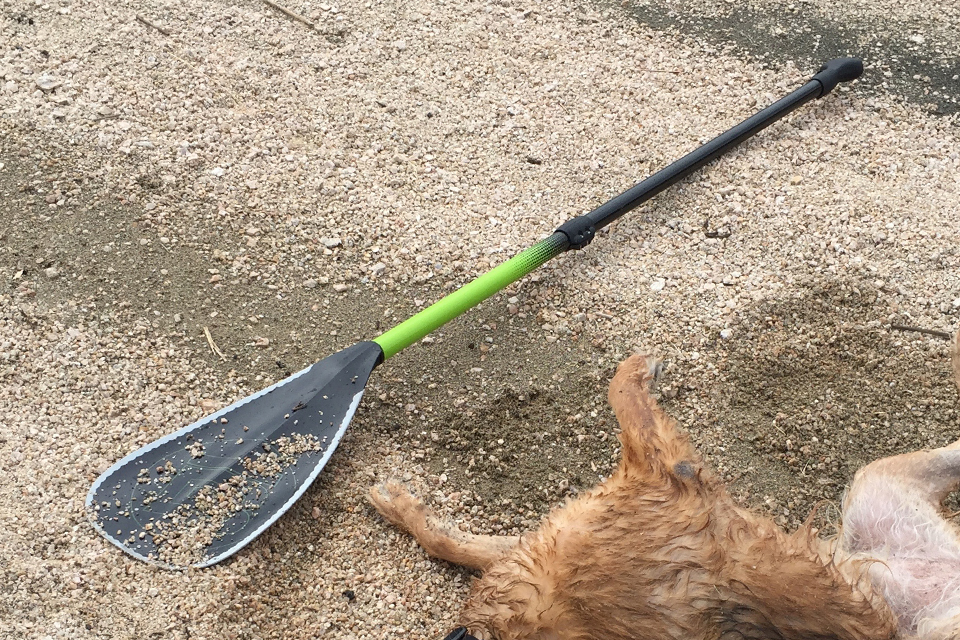 The included 3-piece adjustable paddle is a well-balanced ABS edge blade design that provides great stability and good power. An adjustable shaft allows you to easily change the length.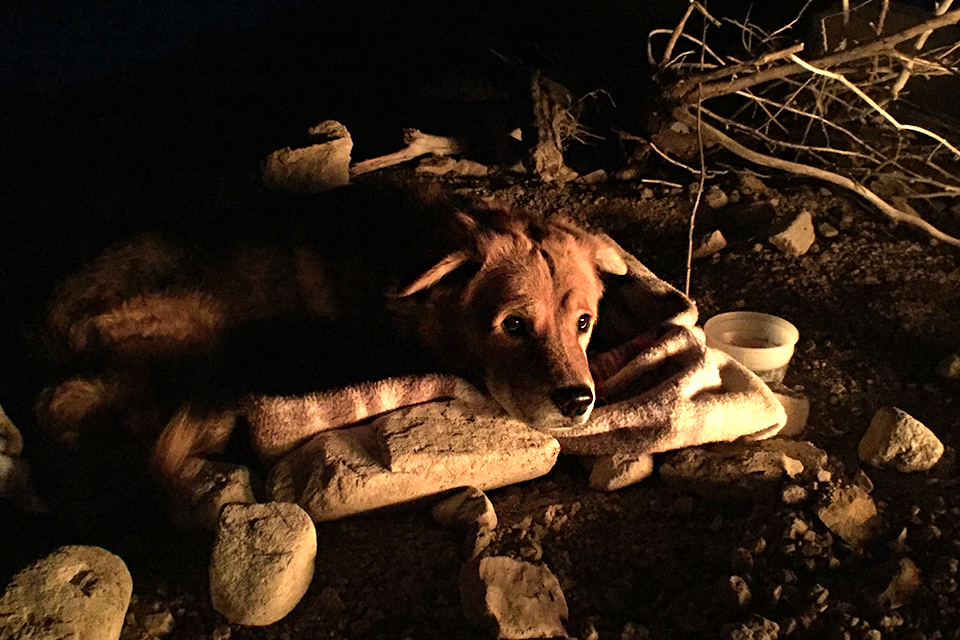 One of the great joys of stand-up paddleboard expeditions is the sufficient room to not only hold all of your gear but to take along your best four-legged friend. In this case, Xela (pronounced Shayla) can come along on excursions and though she is 16 years old, she can easily keep up, unlike hiking and backpacking excursions where she is just too old to come along.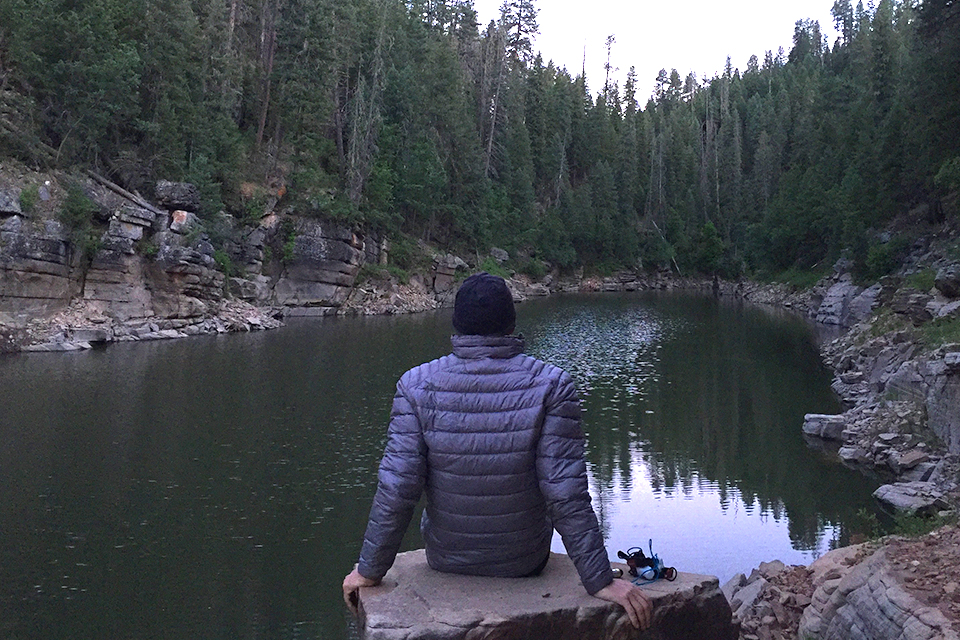 Stand-up paddleboarding offers a great way to escape the crowded beaches and boat landings on popular lakes and streams. Many people enjoy SUP as a way to get on the water for the day and as a means of getting exercise. Not as many have discovered the value of multi-day excursions with camping gear aboard. Find your bliss in the remote coves and shallows of your favorite waterway on a SUP.