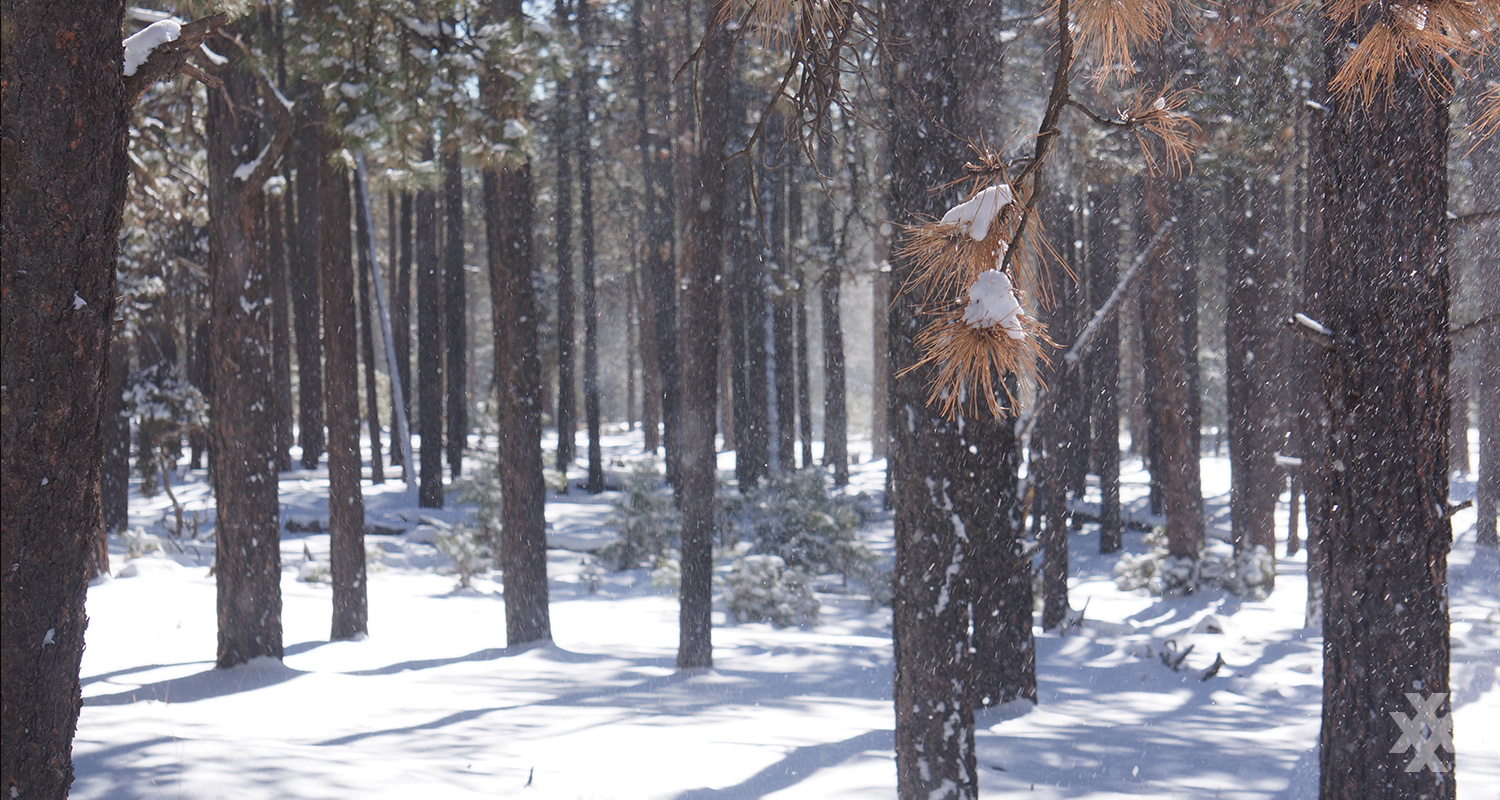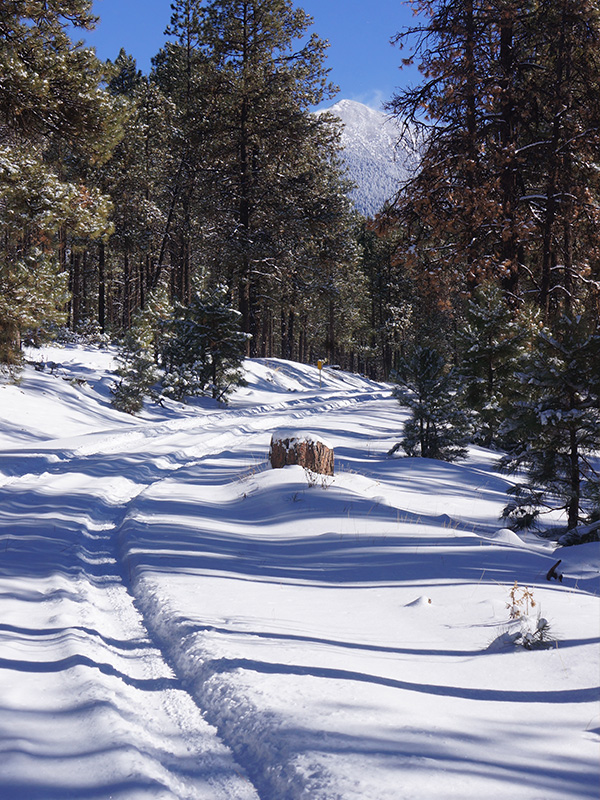 It wasn't that I was lost. In fact, I knew exactly where I was. After all, I was walking along a forest road I had many times driven to reach some of the best camping in the state of Arizona. Yes, this is Arizona. Not the desert version but the version covered in the largest stand of Ponderosa Pine in the world.
Through the trees, I could see the windblown alpine peaks of the San Francisco Range. I was alone. Walking along a tire track my winter boots squawked in the fridged snow. It was wintertime in Flagstaff and I had come from the Valley of the Sun to experience it. Bundling up and heading down a trail in the snowy white forest brings a particular sense of peace and solitude. It is a place to think. A place to refresh and renew. A place where the elements are right there in front of your face, biting away at your cheeks. The freshness of a cold winter forest hike is hard to describe. There is a silence that knows only the sound of the wind blowing through the pine needles of the majestic trees surrounding you. It is a place to think.
Not only did I spend time thinking but, I filmed a bit of my experience and commentary that, if you like this article, I think you will also enjoy it. Please sit back and enjoy the walk with me. Share in the conversation about living a simple life. There's no need for life to be so complicated. You just have to choose to live simply and it will be. Venture out.