In the spring of 2012, I began a discussion with a dear friend of mine roughly outlining an idea to traverse Central and South America by automobile. We would spend 18 months traveling here and there with no particular itinerary other than being sure to reach one of two coastal destinations along the South Atlantic shores of Brazil or Argentina with the option of transporting the vehicle to South Africa and continuing on. We would explore all that we could find to explore rain or shine, peak to sea, modern and old. As we began planning it became clear there would be a period of time required to save enough to cover most of the costs, though we felt we could still work along the way. These savings would likely take a year or more. The thought of executing on such a trip would lead us to an event called Overland Expo held in Flagstaff, Arizona in the middle of May (visit: Overland Expo)
Once the travel bug sets in, it usually has a pretty strong grip on my desires and thus, I began considering that I didn't want to wait that long before I was free to roam. I began exploring the possibility of putting all of my belongings either in storage or up for sale, breaking the lease on my Central Phoenix condominium that I had only leased six months earlier, and hitting the road.
Fears set in at first. My ego began to circulate concerns about what people may think of me. At age 42, I began to contemplate what my vision of success is. For many years it was the usual American Dream. Work hard, save money, build a retirement, obtain a beautiful home, drive nice cars, obtain the toys to entertain my societal lifestyle, and of course travel. All this in addition to raising and supporting a family and meeting the needs of my partner.

Fears set in at first. My ego began to circulate concerns of what people may think of me.
So, in early May before Overland Expo, I pushed through the fears and found a way to get out of my lease, sold a lot of my belongings and put the rest in storage and became homeless… or as I later was redirected by a wise woman in Hawaii, home free (more on that later).
As Overland Expo approached we ventured to Mormon Lake where the event was held. Overland Expo is a new event (only a few years old) that centers on international vehicular supported expedition travel. People from all over the world visited the event, many of which were stopping in to visit the expo while circling the globe. It was eye-opening and planted a seed within me that has since sprouted.
Right after Overland Expo, I embarked with a few friends on a three week trip to Hawaii. Three islands in all, we visited Oahu, Kauai, and the Big Island of Hawaii. The first island was spent hiking, beachcombing, and sailing. The second was spent backpacking 22 miles on the Napali Coast of Kauai to the remote Kalalau Beach where we spent 5 days relaxing, exploring the jungle, and foraging for Mango, Guava, and Rose Apple. The third was spent traversing the Big Island in a 1986 Volkswagen Westfalia camper rented from the good people at Happy Campers Hawaii beach hopping, swimming with dolphins, and exploring all the natural wonder of this diverse island.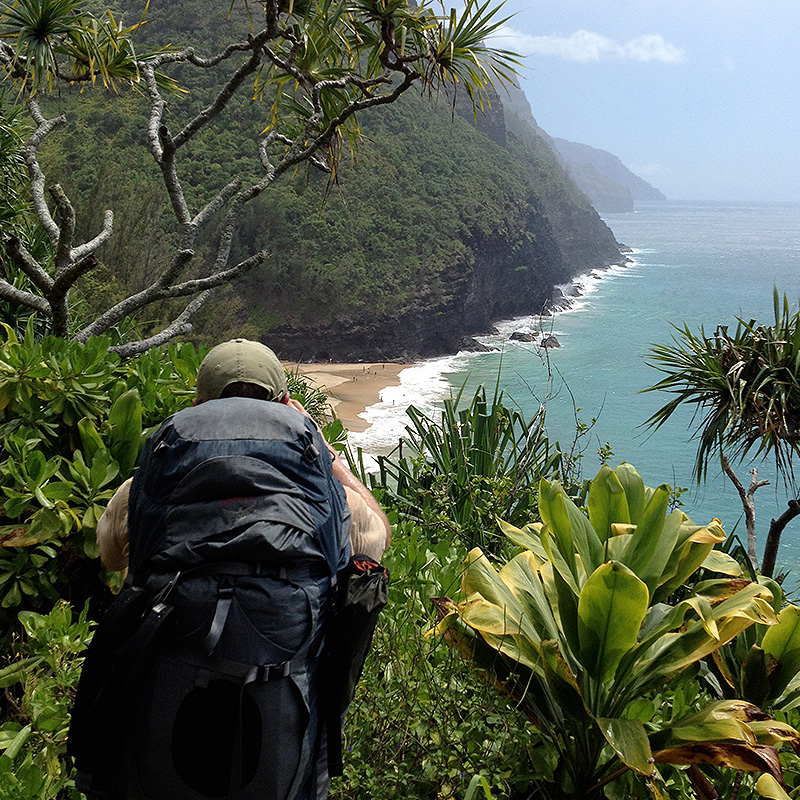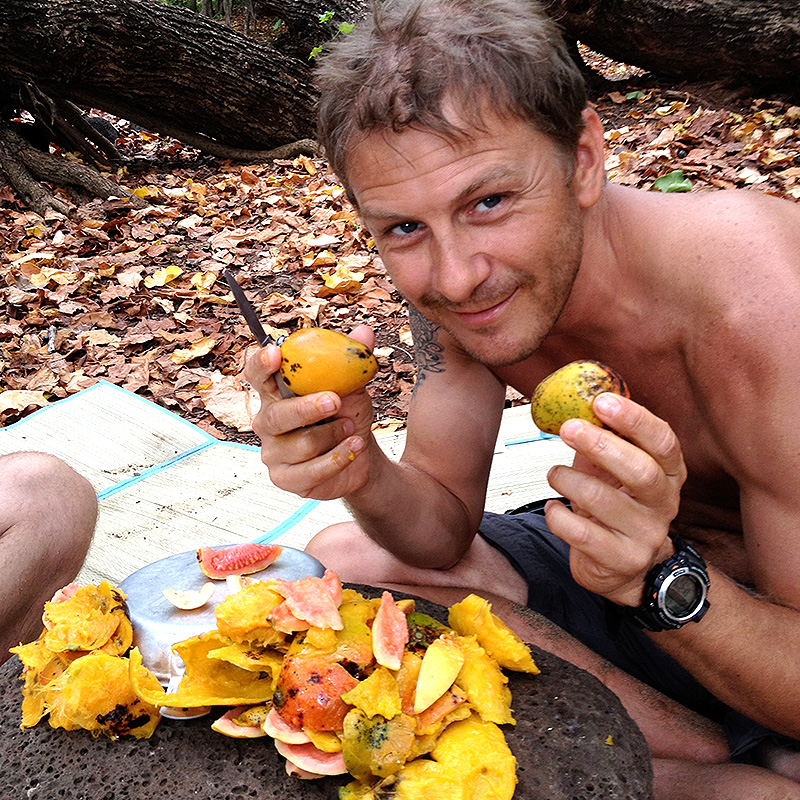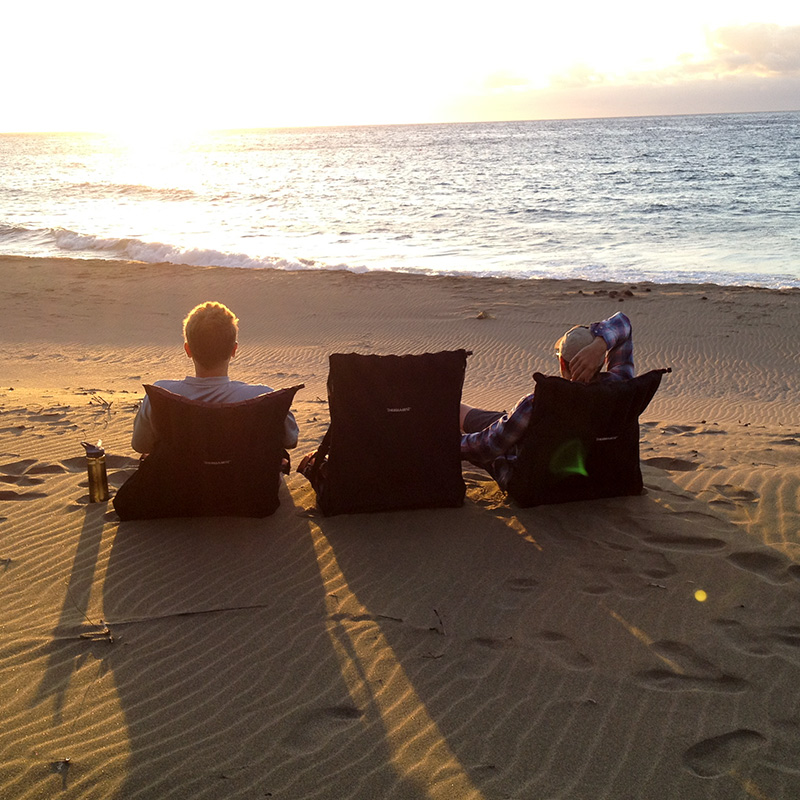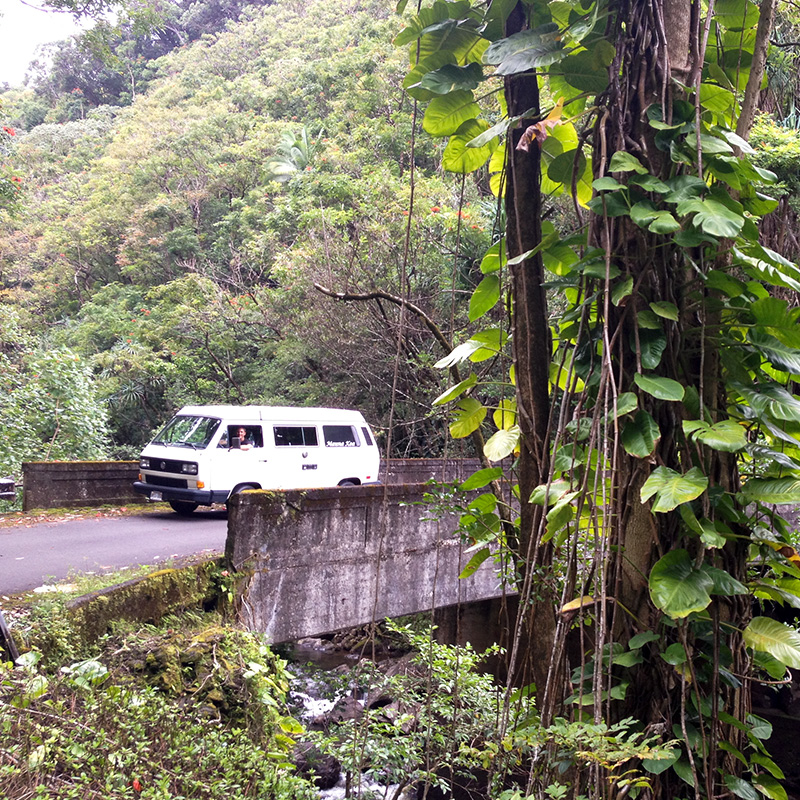 Upon my return to Phoenix following this stunning adventure I embarked on an 8-week road trip with my 12-year-old son Collin and my dog Xela (Shayla). Our trip led us through some of the most beautiful countryside of Colorado including backroads over the Continental Divide along the famed Engineer Pass road between Silverton and Ouray. As we ventured on we eventually made our way to Wisconsin where my roots are still deeply planted. The adventure we shared opened up countless opportunities for exploration and creating memories, but even more importantly learning and gaining life perspective.
Along the way, many people opened up their hearts and homes and allowed us just for a moment to submerge ourselves into their lives. My son enjoyed many amazing experiences including driving my jeep on a rough jeep trail at 13,000 feet, driving a ski boat on the Mississippi river, flying a two-seater Husky seaplane from the EAA Sea Port on Lake Winnebago under the EAA Young Eagles program, sailing a 38 foot 1938 restored Talisman Yacht on Lake Michigan, driving a fishing boat, kayaking and canoeing on Clear Lake in the Northwoods of Wisconsin, hiking, fishing, and campfire conversation at Devil's Lake, epic water slides at Wisconsin Dells, and most important to him, meeting a lot of people and making many new friends.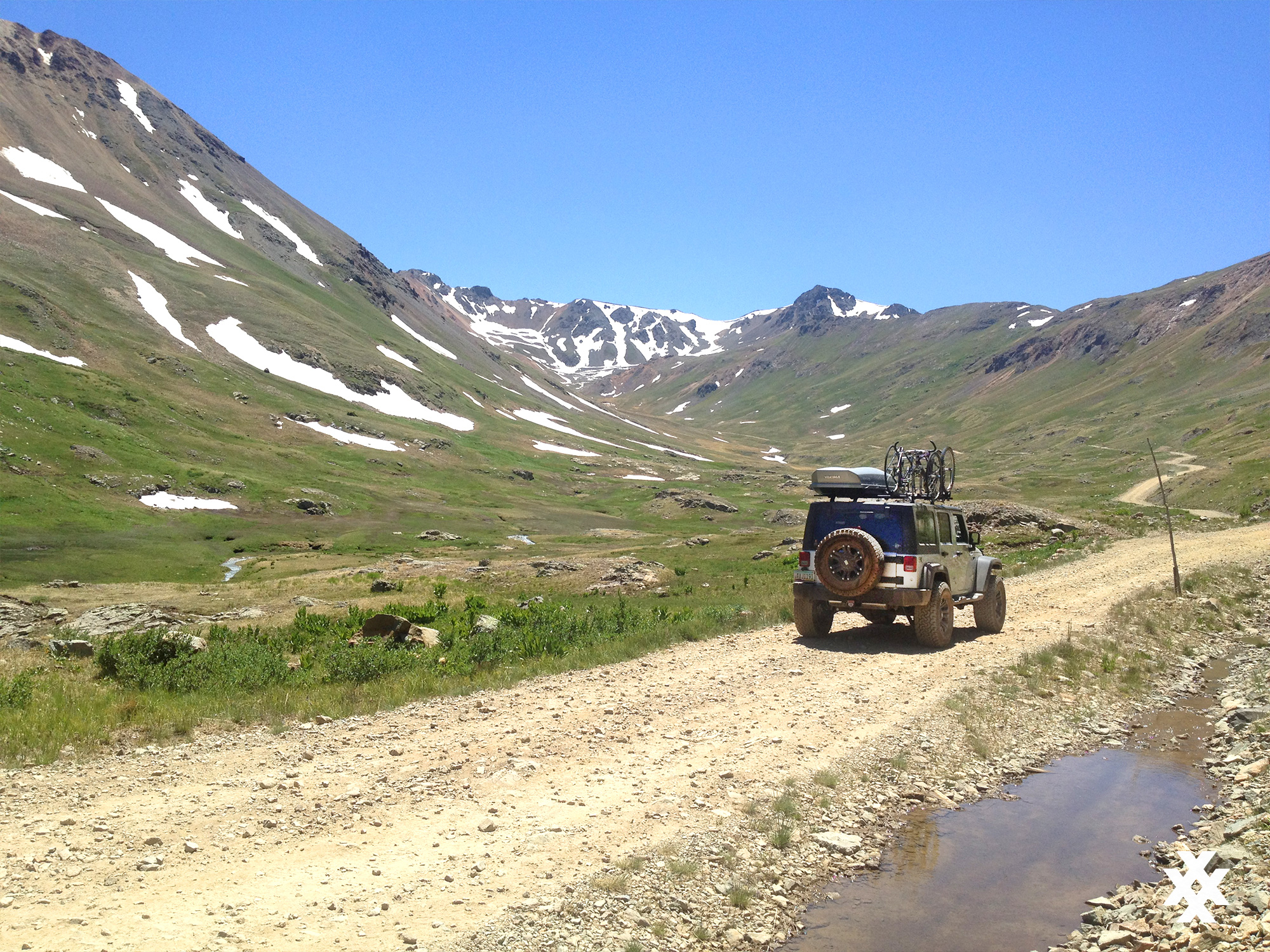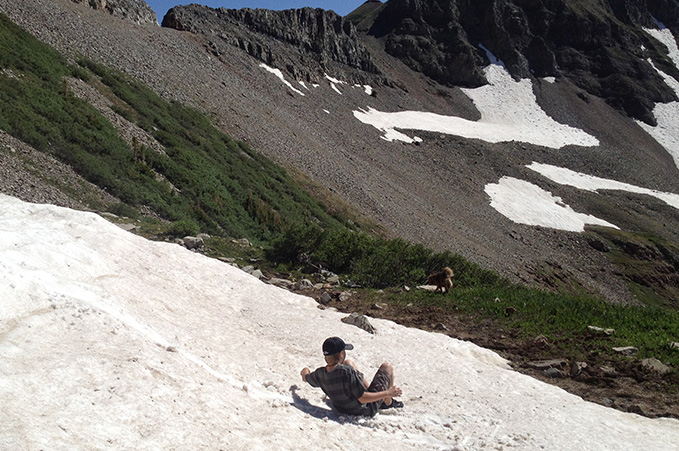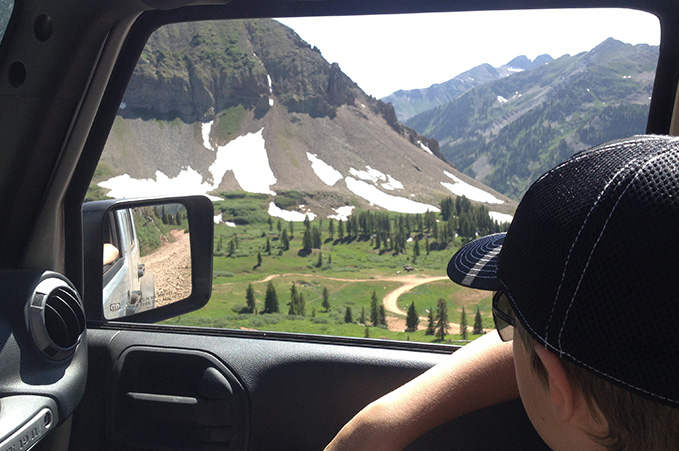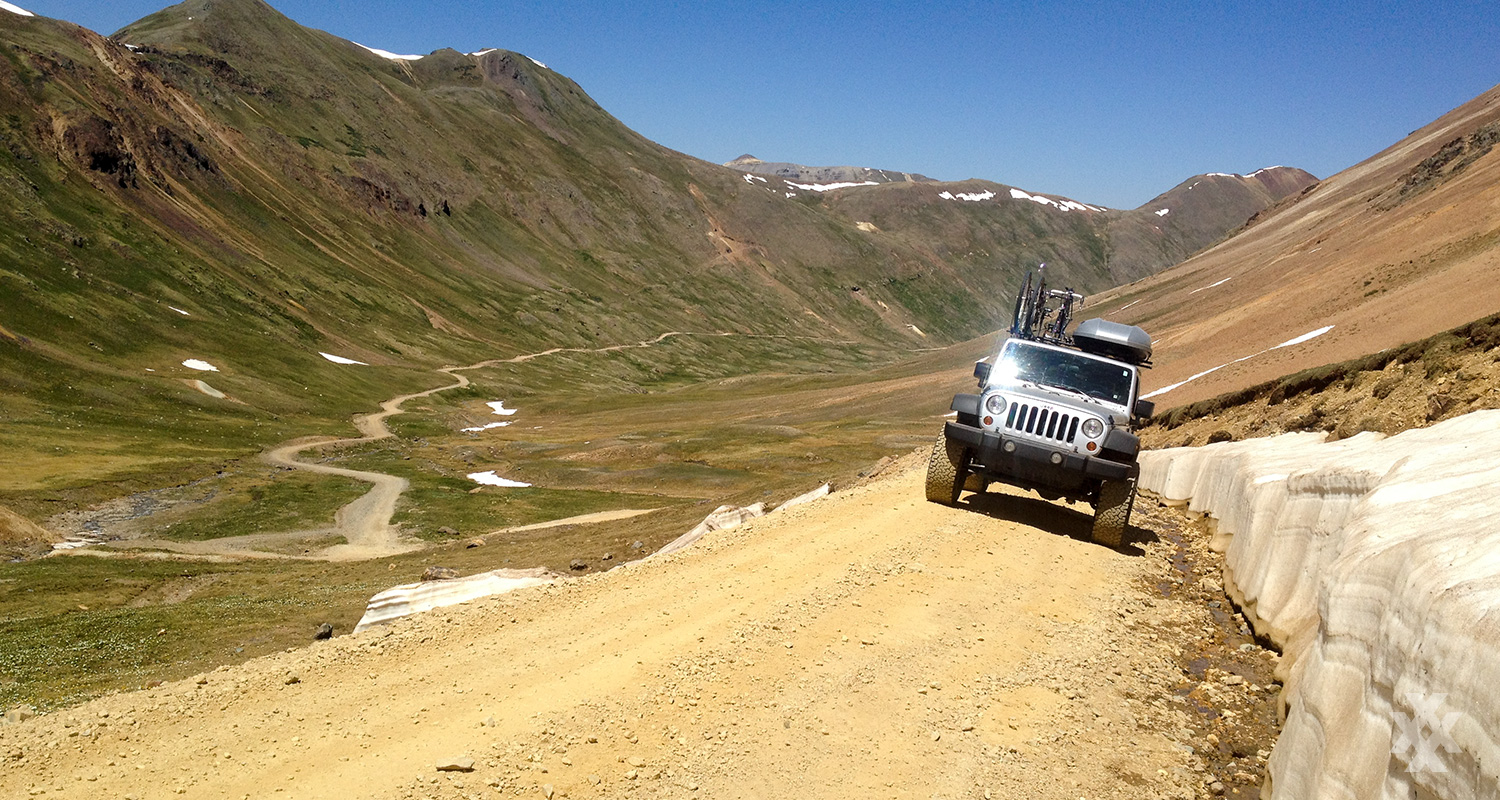 About half way through the trip we flew back to Arizona for a week to spend some time on yet another embedded adventure. Collin visited San Diego with his mom and I backpacked 32 miles of backcountry in Yosemite National Park along the John Muir trail including a back door permit to hike the steep cables of Half Dome. Along the way, we met a few through-hikers who were backpacking from Mexico to Canada on the Pacific Crest Trail. At the time they were 69 days into their trip and had several months remaining. We encountered bears, deer, coyotes, fox, and countless birds. In fact, we even witnessed a black bear stalking and mauling a fawn. Not the most picturesque experience and certainly startling and gut-wrenching, but purely Nature play-by-play.
Then, as our trip came to a close I delivered my son to the airport in Milwaukee where he caught a flight home… a moment filled with very mixed emotions. My son needs to return to school and me, well that is the next part of the story.
I have discovered my home is within me. All the wonderful things I bought to furnish my physical house and embellish its walls, while they are nice to have, lend little to the experiences of life. Yes, having a place to call your own and making it your place of peace and belonging is certainly an experience to be had, but all too often many of us surround ourselves with so much 'stuff' that we become too shackled to entertain the freedom to explore. I like having a house to live in and display all of the things I obtain while exploring remote locales, but for me, right now, I prefer being free of such things.
My plan in Milwaukee after dropping off my son was to spend the weekend with a friend I had in Junior High whom I reconnected with on Facebook. He was going to show me around the city. However, I received a text message from him while en route to the airport regretting letting me know that he was going to have to cancel our weekend plans. I had little time before my son's flight to think much about the situation.
After seeing my son off at the air terminal and watching his plane fly off onto the horizon I turned from the window looking back to see a long corridor void of people. The planes had departed and only a few stragglers remained wandering about. I sat down in an empty row of chairs and it suddenly struck me. For the first time in my life I was completely free to do what I wanted with no obligations to anyone, no expectations, no plans, no place to stay, no destination in sight, nobody to talk to or share the experience with, nothing but my own company and my own desires to fulfill. Every single step I would take when I stood up from my seat would be completely in the moment. I had spent many days on my own alone throughout my life but nothing open ended like this. Those moments were usually for a day at a time here and there throughout my life. This was what I must have longed for deep down when I put that first item up for sale on Craig's List. This was what must have been in the back of my mind when I had a house full of people purchasing my furnishings. This is what I must have meant when I wrote in my book that one day I may find myself on a few solo expeditions (more on my book). Today I honor and act on that sentiment.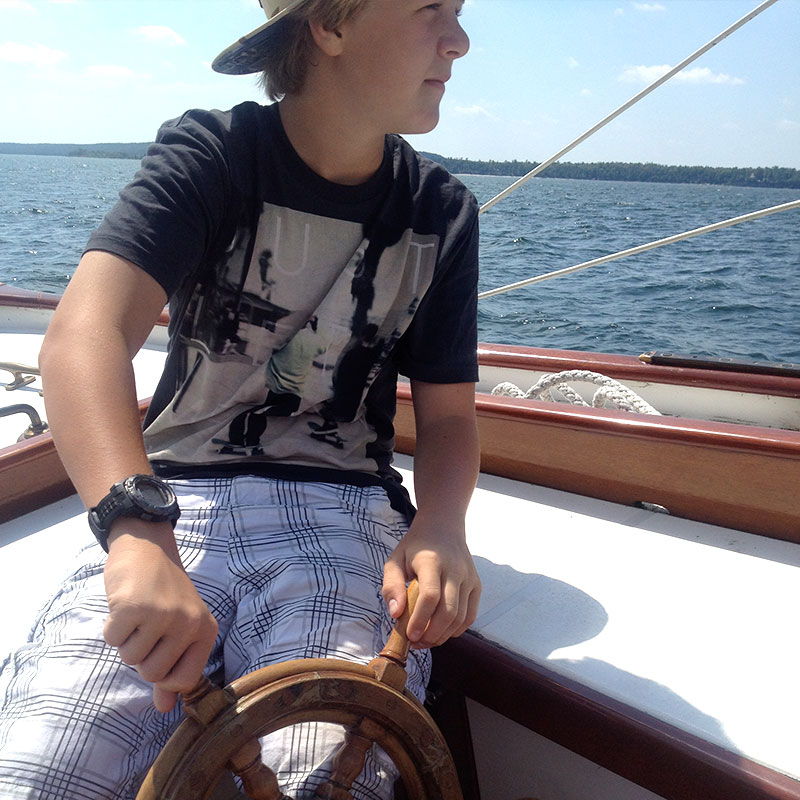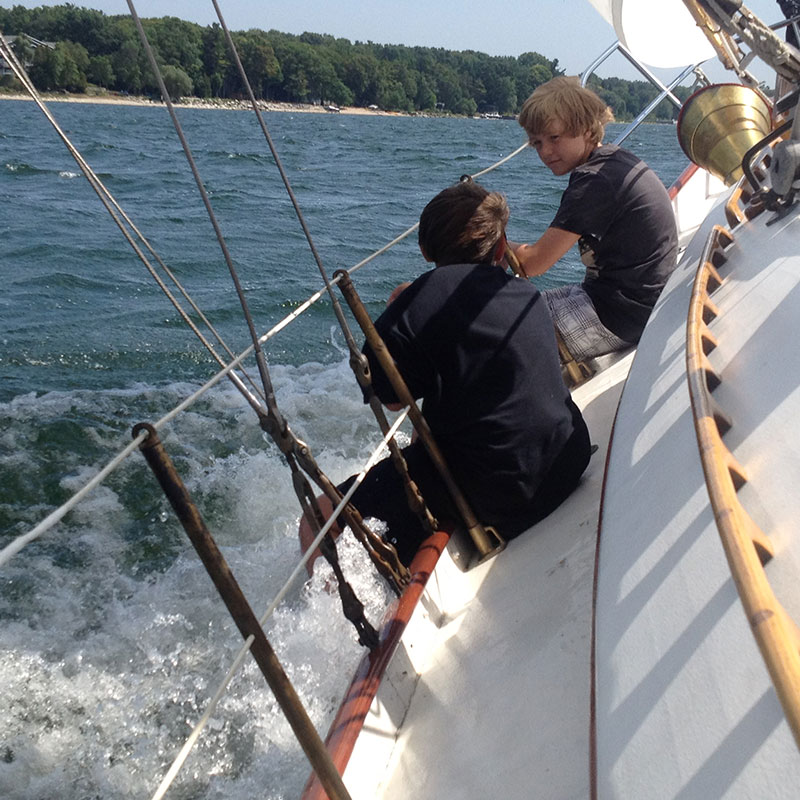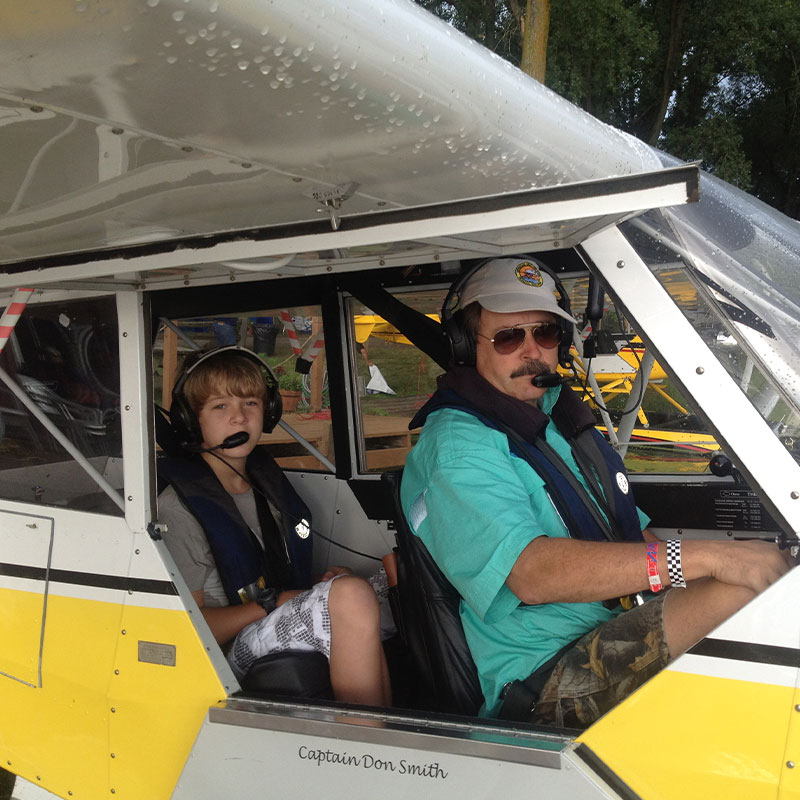 My first thought was to find a local outdoor supply store. I wanted to pick the brains of the locals to gain knowledge of where to go and what to do. I discovered a great store in North Milwaukee and the staff pointed me to all sorts of great destinations including remote hike-in beach campsites, quaint urban villages, pubs, and hangouts… but something tugged at me to think outside the box to make this a true opportunity fulfilled. So, I accessed the Internet at a book store around the corner to find something that felt
My first thought was to find a local outdoor supply store. I wanted to pick the brains of the locals to gain knowledge of where to go and what to do. I discovered a great store in North Milwaukee and the staff pointed me to all sorts of great destinations including remote hike-in beach campsites, quaint urban villages, pubs, and hangouts… but something tugged at me to think outside the box to make this a true opportunity fulfilled. So, I accessed the Internet at a book store around the corner to find something that felt right. I began by browsing Couch Surfing thinking maybe I would find some interesting people to stay with who could show me around but had little success being that it was already almost 7 pm. Then I found the thing I was looking for.
I was searching for hostels in Milwaukee and only one came onto my radar. What I found turned out to be much more than just a place to stay. I discovered an oasis near the small town of Newburg, Wisconsin about 30 minutes north of Milwaukee called Wellspring Organic Farm and Education, Retreat Center. I placed a call and the founder, Mary Ann, answered. She invited me to stay if I could arrive before 9 pm, so I hit the road.
I arrived at dusk to meet Mary Ann who showed me around and introduced me to all the wonderful things offered on the 36-acre property. Wellspring is situated along the Milwaukee River and in close proximity to many wonderful attractions including Kettle Moraine State Park, Horicon National Wildlife Refuge, the Lake Michigan beaches of Port Washington, the historic gem town of Cedarburg, Wisconsin, and so much more. Wellspring offers beautifully-maintained hiking trails through the forest and along the river. The accommodations are truly inspiring in my opinion. Mary Ann offers a few select Bed and Breakfast rooms in the main house, a separate house for private bedroom hostel accommodations and a wonderfully restored barn with a loft for dorm room beds. The loft is also used for barn dances and other gatherings. Off the end of the loft is a small room with three beds and a balcony overlooking the organic farm. This is where Mary Ann assigned me a place to rest my head. The beauty of this place today is that there are few people here. As I look out over my laptop screen sitting at a picnic table under a Maple tree, I see Mary Ann and a few volunteers working in the gardens. Last night I was the only guest staying in the barn, a building sitting down the end of a gravel drive on the edge of the gardens. I had the entire building to myself although that may not be the case if I stay this evening.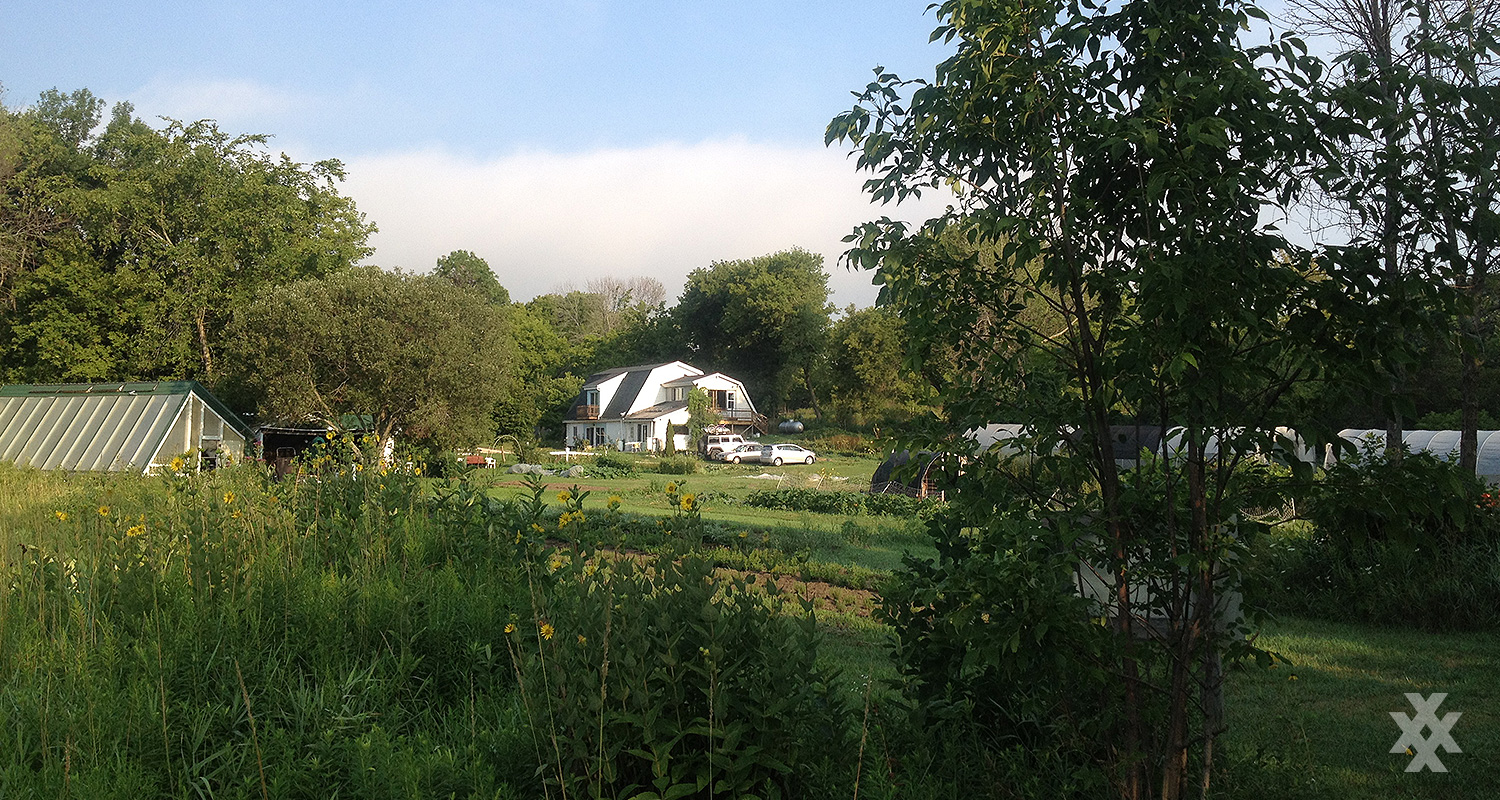 After settling into my accommodations I walked out onto the balcony off of my room and sat in a chair to enjoy the tree frogs and crickets chirping in the darkness. The moon was a beautiful full orange sphere that rose up over the tree line and reflected its magnificence upon the reeds of grass in the field before me. I felt like Hemingway relaxing in a quaint accommodation contemplating the words of his next great book. I felt like I was meant to be here, meant to find this wonderful place Mary Ann and her colleagues have spent 25 years creating. In all of its glory, Wellspring is a place of solitude and reflection that I would encourage anyone to visit.
As the sun peeked over the trees in the early morning I awoke feeliing at peace and ready to explore. I walked about the trails enjoying the bees as they buzzed about pollinating the gardens as Nature intends. I walked along the river and watched the geese rustle around in the tall grass, looked around a bend in the trail to discover a White Tail buck and doe grazing in the field along the forest edge. Butterflies fluttered about and squirrels scurried from tree to tree.
This place just makes sense. It has a true purpose because it appears that people are sincere about what they do. Volunteers till the soil and water the buds. They clearly do so with a consciousness toward sustainable living and healthy consumption of food utilizing methods that exist in unison and harmony with Nature and her divine music. (read my articles on sustainable living here: The The Genius of Self Reliance and also here: Self Reliance in Suburbia)
Maybe I will stick around a bit, get my hands dirty, and work up a sweat. Maybe earn my keep and honor the privilege that I have aligned myself to receive. I thank Wellspring for offering me the opportunity to discover her and grow alongside the plants that are flourishing here. I now am getting a grasp on my understanding of success. I'm home free.