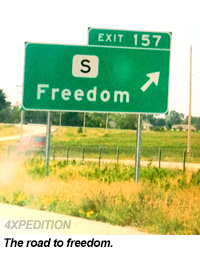 In May of 2012, I embarked on a journey that would result in an accumulative 9 months of straight travel. My trip began at Overland Expo, an event held each May in Flagstaff, Arizona that centers on vehicular supported expedition travel or, overlanding. Returning back to Phoenix after the Expo, I caught a flight with several participants to Hawaii for three weeks covering three islands of the state including Oahu, Kauai, and The Big Island of Hawaii. We partied on Oahu, backpacked the Napali Coast of Kauai and camped 5 days on Kalalau Beach, and bounced around the Big Island in a VW Westfalia camper hopping from beach to beach swimming with dolphins until sunset.
This epic trip was just the beginning. Upon my return to Phoenix, my son and I packed up the 4XPEDITION Jeep JK and headed down the road. We made our way across the Continental Divide over Engineer's Pass in Colorado on our way to the Great Northwoods of Northern Wisconsin where we enjoyed a cabin stay on beautiful Clear Lake with friends. We dashed around the beautiful Door County Peninsula, sailed Lake Michigan, kayaked, hiked and otherwise explored . As summer came to a close, my son flew home to Arizona from Milwaukee, Wisconsin (see our article on Finding Your Mojo) and I continued on.

The ideal situation is having a vehicle you can move around in, setup at a table with your digital office, and work anywhere you park.
After his departure, I ventured south all the way to Miami, Florida, then up the coast visiting Savannah, Georgia, traversed the stunning Blue Ridge Parkway, camped for my birthday in October in Shenandoah National Park, and then up to New York City. From there I traveled north through Connecticut, Upstate New York, Vermont and on to Quebec City, Montreal, Toronto, and back to Chicago. Then I went west. I visited my cousin Elliot for Thanksgiving shooting photography in the Grand Tetons and Yellowstone and as Thanksgiving came to a close, I headed West again and ended up traveling the PCH from Mendocino, California down to San Diego and then back to Arizona. It was an epic trip and NONE of it was planned out. It all just happened.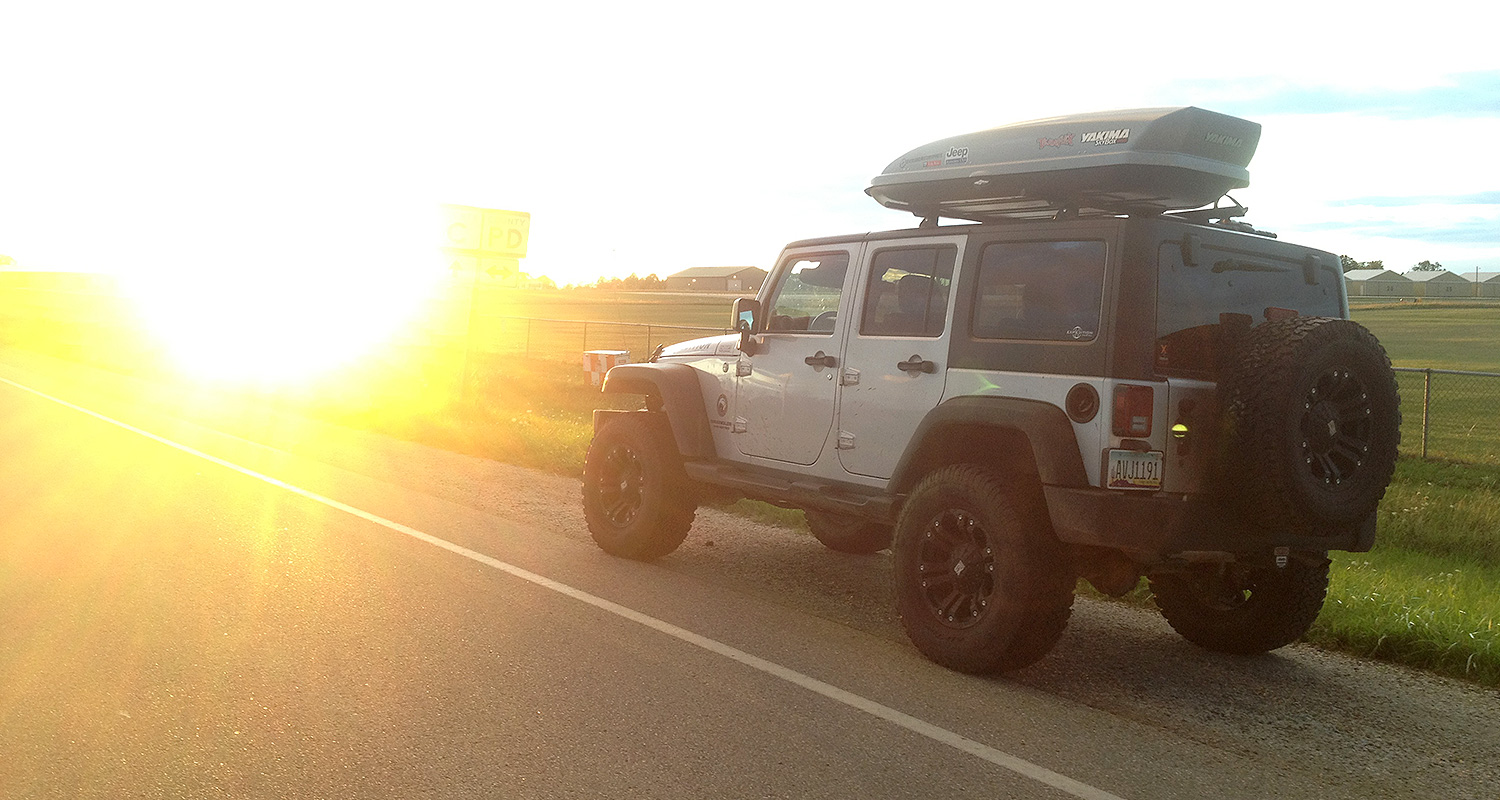 The idea for this trip began one morning after I had been working on my computer for weeks on end from my home office. I began to realize after days of repetition that I needed not be doing the work I was from the place I was doing it from. I could do it anywhere. And so I set my mind to attempt to travel and take my work with me. It was to be an 8-week summer experiment that turned into the 9-month success to become a Digital Nomad. The grand scheme is, and has always been, to eventually embark on a trip around the world while not only maintaining my mobile business, but launching 4Xpedition, a new kind of outdoor product and services company.
When I returned home to Arizona in Spring of 2013, I again attended Overland Expo but this time as a guest speaker. I spoke about how to determine your personal information assets and then leverage those assets online to create a mobile business. I shared my knowledge as a branding expert of how to build credibility and authority in the minds of your website visitors, how to translate that impression of credibility and authority into trust, and then leverage that trust to create a sustainable business to support your desire and ability to travel. I will be talking more about this in later articles on 4Xpedition and have been compiling all of my information assets into an e-book.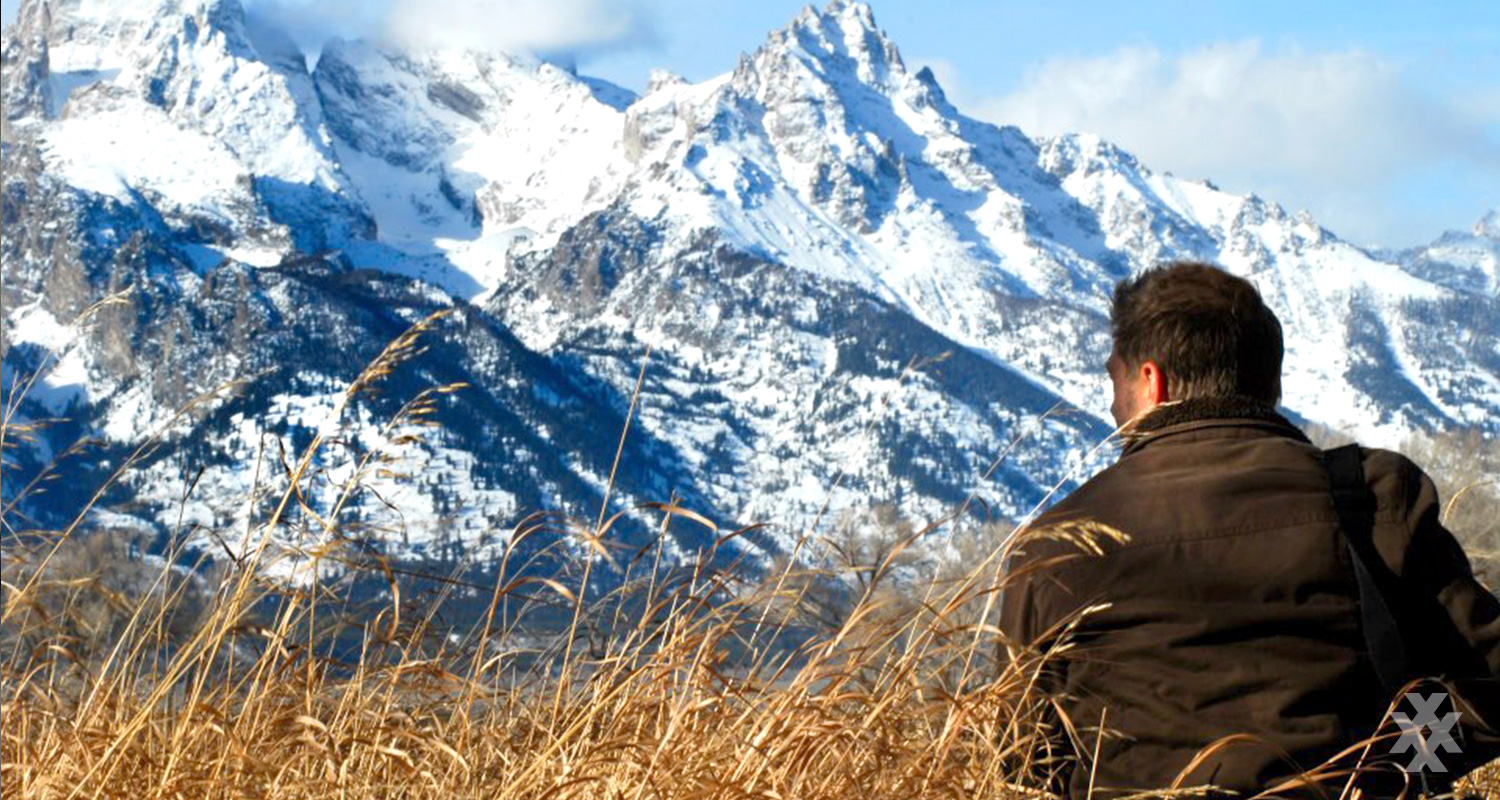 When you stop and think about the cost involved in travel vs. living a typical societal life, as long as you have a sustainable income the cost to trade one for the other is a reasonable consideration. Just as an example, I can remain in the city for a weekend or head out on a camping trip. In either case I spend money. Staying home generally results in going to movies, dining out, paying for gas, maybe being tempted and possibly acting on purchasing things. Taking a camping trip you must purchase food for meals, gas, water, possible access fees for permits or camping stays, fire wood if you aren't allowed to cut your own, and so forth.
My travels throughout the United States eventually averaged out to a very reasonable daily rate. Sometimes I stayed at AirBnB properties, other times stayed with friends. Occasionally I camped or stayed in hotels. If I was truly planning a long-term trip with a sustainable nomadic lifestyle, I would likely restrict my stays to the least expensive option, free if at all possible. Having said this, the goal is to create an environment where you are able to work when you need to in any moment. On my US trip, I would find myself searching for the nearest coffee shop with WIFI after hanging up the phone with a client from a conference call while I was driving to the next dot on the map. Long-term travel while working remotely requires a much more self-sufficient system. This said, the ideal situation is having a vehicle you can move around in, set up at a table with your digital office, and work anywhere you stop your vehicle, near civilization or off the grid. Power must be accessible from solar and auxiliary batteries and ideally a WIFI hotspot from your mobile phone or a satellite.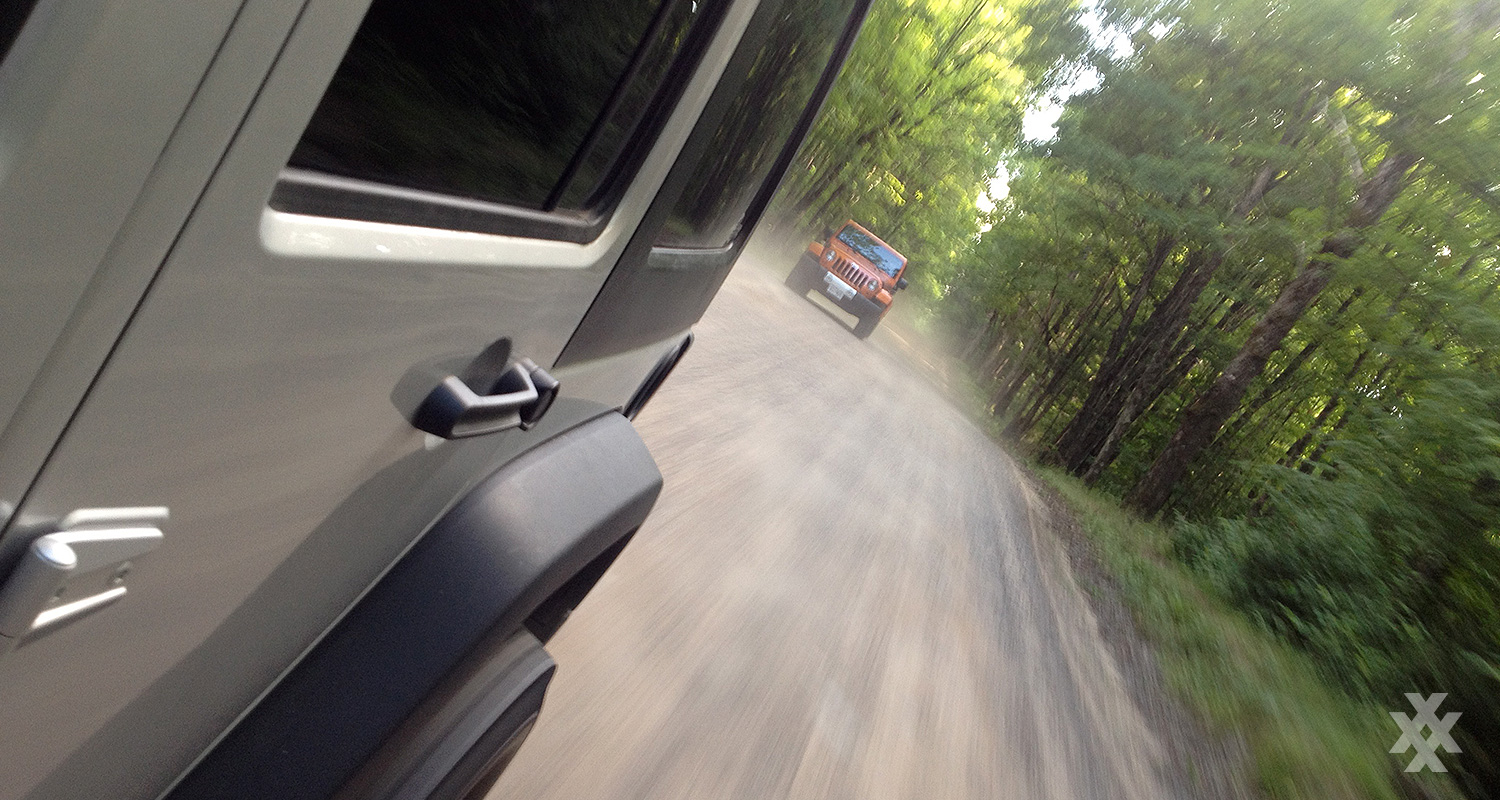 Since my return to Phoenix I have been laying out a plan for building my own digital nomad ready live-in travel vehicle and as time goes on, I will share more about this process and progress.
Want to go mobile? Want to make money while you travel and not have to depend on anyone but yourself to do so? The secret is in your LifeMap and can be found in your information assets using my process to leverage those assets and create mobile independence. I shared this with 80 individuals who participated in my Overland Expo workshop. Want to know more? Let me know and I will add you to my notification list when I have finished compiling all the data to share.