I'm one of the smartest hire decisions you'll make this year.
There are few people you will encounter on your great ascent that have as much value to offer
Sotheby's

as I do.
That's a very bold statement.
Let me explain.

Expand and read these key facts about me and my experience that illustrate my point.

I'm a powerhouse when I am passionate about what I am doing. I absolutely love design, I thrive on leading and inspiring people, and I love real estate.
I've spent some time researching Sotheby's corporate culture, business philosophy, and read the leadership team profiles. I did my due diligence. I truly believe in the company philosophy. I feel I can relate to–and connect with–the people that are driving the business forward. I believe I can make a real difference to Sotheby's. I believe I have the ability to increase momentum and help the company reach new plateaus. And, I know I will do so with a big heart, good will, strong passion for my work, and a sharp focus to successfully execute. Why? Because what you do and why you do it aligns with my personal passions and motivation.
I have a remarkable resume of award-winning experience, expert-level skill set, and excellent written and verbal communication. I am an internationally awarded designer, proven champion team builder, and inspirational leader. I've helped more than 2,000 companies start-up, grow, and/ or expand into new markets. Some of them became billion-dollar public companies. I've worked in a range of executive capacities in the areas of branding and marketing, product design and development, business management, and operations. I've managed large teams and multi-million dollar budgets. I built an award-winning brand agency that I ran for 16 years.
My Ask of the Executive Team
I would like to be considered for your Senior Creative Director position or any leadership position in Marketing, Brand Management, Partnership Development, New Market Penetration, Team Leadership and other like opportunities as you may deem appropriate. I'd like the ability to utilize ALL of my skills to achieve what I am assigned. I would like the opportunity to demonstrate what I am capable of and be a part of the Sotheby's team that's moving mountains.

I believe my accomplishments represent almost limitless and proven capabilities, unstoppable and relentless drive, passion for business, marketing, branding, design, and my desire to inspire people and drive teams.

I believe that Sotheby's has an opportunity to continually improve brand presentation and public impression. I believe the company can continually improve both the B2B and B2C value propositions. I believe I can help the company fine-tune market position and public perception. I have strong capabilities in the realm of brand positioning and brand strategy and road mapping for the on-boarding of new, lucrative customers and revenue generation opportunities not yet tapped. I am an expert at content generation, messaging and communications, design and design management, and team leadership. But, my skills and experience don't stop there. I am an excellent cross-department and customer communication bridge. I have the ability to work in many different facets of business and across a range of departments.
Having a passion for real estate. I can confidently say that I know the Sotheby's brand. What more could Sotheby's ask for than to bring a new member to the team that offers such a broad set of strengths, has a strong understanding of the company, and has the potential to bring new and potentially lucrative ideas to the table?


Proven capabilities that will add significant value to the marketing, branding, and corporate effort across multiple departments

A world-class expert in design and brand development having built multi-billion-dollar brands from the ground up

Strong leadership acumen and a reputation for building and inspiring champion teams that are driven with purpose and are proven to execute
Extensive insight into marketing, branding, and the shaping of both business and consumer perception of digital products and services with proven ability to build key partnerships

Deep understanding of the start-up and fast-paced growth environments having held key executive and team leadership roles and managing budgets
Get to know me
Below you will find a promotional video for my former agency I wound up in 2018. You will also find several inspirational commentary videos that I have recently shared. Watch them to understand how I conduct my life.
You might be asking: What is 4XPEDITION?
This is a site and brand I developed on my own as a hobby project centered on outdoor adventure, inspiration, and my life's work. I have used all of my skills and experience to create the brand as an example of my capabilities. The project demonstrates my expertise in branding, marketing, design, partnership development, business management, earned media exposure, writing, video capture and production, and more. My YouTube channel sees on average between 50K and 100K views monthly from viewers in over 50 countries. I have no plans to expand the project beyond what it is. If you have questions about my capabilities, please let me know so I may share examples to help you make your decision. I ran my own brand agency for 16 years. The website is still live so I may show you examples of my other work. View the site at https://prcevr.co.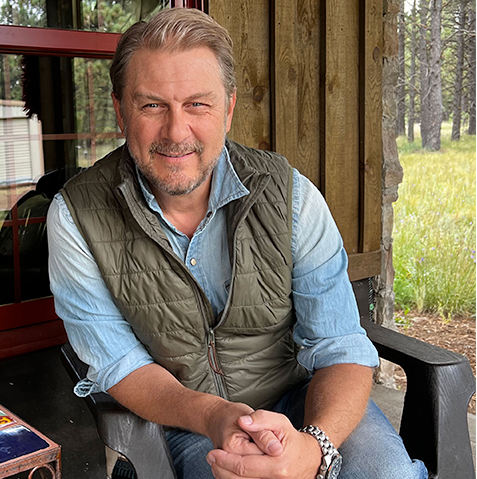 Please get in touch. I would like to schedule a Zoom call to further discuss how I can help elevate your company.
Mobile Phone Number:
602.321.8277
E-Mail Address:
sleuthold@4xpedition.com