I'm one of the smartest hire decisions you'll make this year.
There are few people you will encounter on your great ascent that have as much value to offer
META

than I do.
That's a very bold statement.
Let me explain.

Expand and read these key facts about me and my experience that illustrate my point.

I'm a powerhouse when I'm passionate about what I am doing.
When I'm driven by passion, I am unstoppable. So, in my pursuit to find the best place to invest my time, I researched companies that offered a product, service or initiative that I love. Among the companies that sifted to the surface, of course META stood out. I believe I can make a real difference to META. And, I know I will do so with a big heart, good will, strong passion for my work, and a sharp focus to successfully execute. Why? Because what you do and why you do it aligns with my passions and motivation.
I have a remarkable resume of award-winning experience, expert-level skill set, and excellent written and verbal communication. I am an internationally awarded designer, proven champion team builder, and inspirational leader. I've helped more than 2,000 companies start-up, grow, and/ or expand into new markets. Some of them became billion-dollar public companies. I've worked in a range of executive capacities including Director of Product Development, Art Director, Creative Director, Vice President of Marketing, and CMO in the realm of branding and marketing, product design and development, business management, and operations. I've managed large teams and multi-million dollar budgets. I've helped start-ups raise more than $80M in first and second round funding with my roadshow presentations. I built an award-winning brand agency that I ran for 16 years that was recognized by the Arizona Business Journal as a top digital agency in 2018.
My Ask of the Executive Team
I would like to be considered for your Director Art Management – Avatars role. I'd like the ability to utilize ALL of my skills to achieve what I am assigned. I would like the opportunity to demonstrate what I am capable of and be a part of the META team that's moving mountains.

I believe my accomplishments represent almost limitless and proven capabilities, unstoppable and relentless drive, passion for business, marketing, branding, design, and my desire to inspire people and drive teams.

Who wouldn't want to work for Meta? I, like most people, have watched Facebook evolve for many years. I can only imagine what other endeavours are in developent. I have two long time connections that work/worked for Meta and both have enjoyed their experiences. Greg Clayton (Current Sr. Software Developer) and Jason Starr (Former Team Lead – Solutions Engineer). I believe I have significant value to bring to the team no differently than these two gentlemen. What more could Meta ask for than to bring a new member to the team that offers such a broad set of strengths, has a strong understanding of digital data, team leadership, Creative Asset Management, and has the potential to bring new and potentially lucrative ideas to the table?


Proven capabilities that will add significant value to the marketing, branding, and corporate effort across multiple departments

A world-class expert in design and brand development having built multi-billion-dollar brands from the ground up

Strong leadership acumen and a reputation for building and inspiring champion teams that are driven with purpose and are proven to execute
Extensive insight into marketing, branding, and the shaping of both business and consumer perception of digital products and services with proven ability to build key partnerships

Deep understanding of the start-up and fast-paced growth environments having held key executive and team leadership roles and managing budgets
Get to know me
Below you will find a promotional video for my former agency I wound up in 2018. You will also find several inspirational commentary videos that I have recently shared. Watch them to understand how I conduct my life.
You might be asking: What is 4XPEDITION?
This is a site and brand I developed on my own as a hobby project centered on outdoor adventure, inspiration, and my life's work. I have used all of my skills and experience to create the brand as an example of my capabilities. The project demonstrates my expertise in branding, marketing, design, partnership development, business management, earned media exposure, writing, video capture and production, and more. My YouTube channel sees on average between 50K and 100K views monthly from viewers in over 50 countries. I have no plans to expand the project beyond what it is. If you have questions about my capabilities, please let me know so I may share examples to help you make your decision. I ran my own brand agency for 16 years. The website is still live so I may show you examples of my other work. View the site at https://prcevr.co.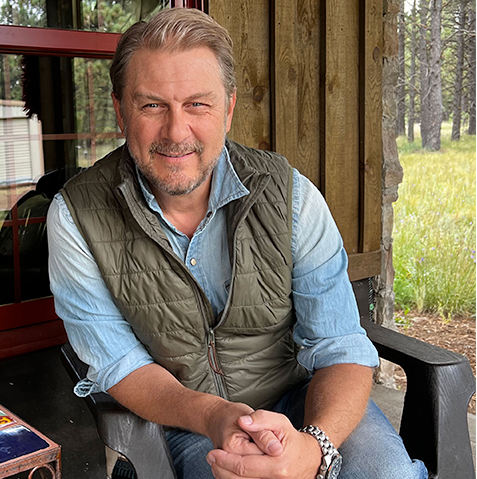 Please get in touch. I would like to schedule a Zoom call to further discuss how I can help elevate your company.
Mobile Phone Number:
602.321.8277
E-Mail Address:
sleuthold@4xpedition.com